Matt Deighton… lost legend, now subject of a new documentary
In Shindig! issue #116 (pre-order soon) MICHAEL WHITE offers a fantastic overview and history of the Acid Jazz label. Here he talks with MATT DEIGHTON about the highs and lows of the artist's career, and the new documentary, Overshadowed
---
"He's got absolute critical acclaim across the board. He's got fans who will kill for him. He's got musician friends who will kill for him. So, he's at a time now where, actually, this should be the time where people watch this and go, 'Why the hell do I not know about this guy?'"
Chris Sheehan, an artist manager and musician, says this in the midst of Overshadowed, a new documentary about Matt Deighton. His question is essentially the crux of this moving one-hour film, which navigates the unwieldy career of a singer, guitarist and songwriter whose outsize talent, coupled with professional misfortune and ongoing struggles with depression, have seen him produce reams of stunning songs without having ever achieved a commercial breakthrough.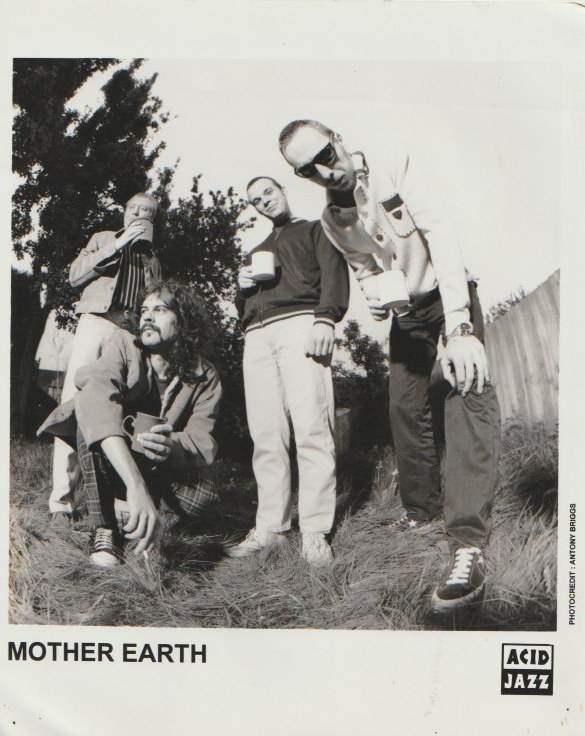 Then again, Deighton's 30-plus years of music-making seem to have been guided wholly by impulse and chance, never an earnest pursuit of success. In the mid-90s, he walked away from Mother Earth — one of the marquee bands on Acid Jazz Records — to pursue a flowering passion for folk music in the vein of Nick Drake and John Martyn. At the same time that he was making gorgeously out-of-step albums like Villager and You Are the Healer, he played arenas and stadiums around the world as a touring guitarist with Paul Weller and, none more improbably, Oasis (when Noel Gallagher briefly quit following one of his serial rows with brother Liam).
Deighton's depression became so all-consuming in the early 2000s that he released no new music for almost a decade, finally re-emerging in 2015 as frontman of The Family Silver with Steve White (Weller's former drummer) and bassist Damon Minchella (Ocean Colour Scene). Overshadowed largely focuses on this period of renewed activity and the subsequent making, in 2017, of Doubtless Dauntless, Deighton's first bona fide solo album since 2004. Throughout the film, friends and fans including Weller, Chris Difford, and reclusive singer-songwriter Bill Fay (the only on-camera interview to which he's conceded this century) sing Deighton's praises, citing him as an artist ripe for discovery by the masses.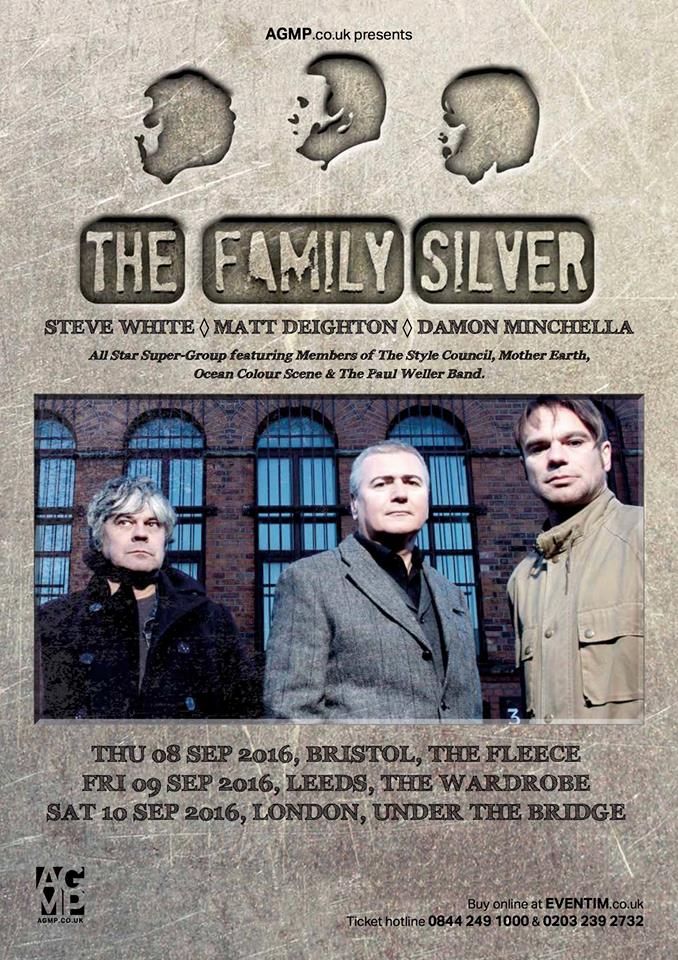 Ahead its premiere on 14th May, Deighton and filmmaker Kevin Brown spoke to Shindig! about the making of Overshadowed, Deighton's reckoning with his past, and his plans for the future.
Shindig!: Kevin, how did you discover Matt and his music, and how did that lead to the idea of making a documentary about him?
Kevin Brown: In 2012, I went down to a gig. I had no idea he was playing. It was at a small venue in North London called The Karamel Club. I went along to see a friend who was there, and Matt was headlining — it was him and a cello player. I happened to have my camera with me, as I always do in certain situations. I just remember Matt playing and the room went quiet. I realised at that point that everyone was there to see him. There was a sense of pedigree from him. It wasn't until afterward that I found out Matt had played with certain people and I learned a little bit of his background. I filmed some stuff and edited it together, and I ended up sending it to Matt and he liked it. That's really how it started. And then it was a year or two later, I think, that we picked up the conversation [about making a film].
SD!: Matt, given that you'd been living a fairly reclusive life at that point, were you resistant to the idea of having a film made about you?
Matt Deighton: I wasn't resistant. I was happy to have anything filmed, because I was really happy making [Doubtless Dauntless] and, before that, The Family Silver. I was just really pleased to be playing music again, because I'd got so ill with depression that I wasn't really doing any music, so this was the first (instance of), "I've got to get back in a band again." I sold my Nick Drake original albums and bought a Les Paul. Actually, I bought more than one Les Paul from it.
SD!: Yes, original Nick Drake albums are worth that much now.
MD: [I sold] all three of them. Pink Moon's worth about a grand now. I used to get copies for, like, 15 quid — mint — because in the late '90s they were just available. [Overshadowed] was going to be a film about The Family Silver, and then that split up and Kevin's got all this lovely footage. By that point, I've got this solo album happening. Linda Lewis is on it and Steve Nieve as well, which I was really chuffed about. I was asking Kevin, "Is this a film?" And Kevin's just got absolute blind faith in it. He's like, "It'll happen."
KB: I think [the making of Doubtless Dauntless] was very important for Matt. I could see that as an outsider — looking at his history, what was happening, the fact that he'd been off the radar for 10 years. [Longevity] didn't happen with The Family Silver, but here's an opportunity for him to get back in the studio. There he was in a bit of a playground, and it felt like he was this maestro. I knew when I was there that something special was happening. I knew I'd walked away with some great material after that week, but more importantly, I knew that Matt and I had made a lot of ground… I remember Matt saying a lot about how present he felt. Off the back of long-running depression, he spoke about it as a positive time, and listening to a lot of Jimi Hendrix and James Brown and lots of positive music. I remember him saying, "This is the first record I've made that I've been fully present on."
SD!: Yes! Matt, it really surprised me when you say, in the film, about Doubtless Dauntless: "It's the first solo album that I feel I've done a really, really good job."
MD: Yeah, it was. I'd stopped drinking. I'm satisfied with all of [my albums], actually, but a lot of them were done in a mind-altered state. Not completely — I mean, I was able to make a cup of tea and everything — but I was doing a lot of drugs in the early days, trying to self-medicate with what I've realised was manic depression. I didn't really know at the time. Like Kevin says, I just felt more present on this album, because I wasn't reaching for a vodka 'round about Anytime O'clock, and I wasn't smoking dope anymore. I'm not saying drink's bad or anything; it just wasn't very good for me in the end. It was nice because I was working with sober people as well. I'd kind of changed me scenery a bit.
The [older] albums, I've listened to them recently because they were remastered, so I've had to sit really close to them and some of them are a bit painful, only because I wasn't going through a good thing at the time, so it's like reading a diary again going, "Oh, dear. I remember that." But musically, there's not really anything I would change about any of them.
SD!: Given the delicate nature of some of the things Matt's gone through, were there any conditions in terms of things the film wasn't going to talk about?
KB: I was really nervous, because there's some sensitive stuff in there. We talk to a lot of people in the film, and I would ask about Matt's fragility and his mental health. Some people would say, "Well, I'm not really in a position to say much," but 90% of people had something to say. And what was really lovely about that is you start to understand it from a different point of view, rather than just this one-on-one connection. Matt didn't want it to be about mental health. In fact, that's one thing that we did have a discussion about, is this isn't a film about mental health. This is a film about Matt and his music. But we decided we needed to talk about it, because there was this elephant in the room: "How do we do that?" Well, we can do it through his music, because he writes about it in his music so amazingly. The lyrics in many of his songs talk about his struggles, if you like. So, one of my plans was that I would use the music and let it play out as much as it could, so that you would get that feeling of what it's like.
SD!: Was it strange for you, Matt, to see people like Chris Difford and Kathryn Williams and Bill Fay speaking so kindly about you in your absence?
MD: Yeah, it's like an obituary. (laughs) No, it was a bit overwhelming. It's not like I've had films made about me in the past. It was the first time I'd heard anyone talking about me in that way. It touched me, really, just to see that people had taken the time and were kind enough, generous enough, to say things about me that they wouldn't say to me face, because it wouldn't be the natural thing to do. I've got no reference point for it. I'm very grateful for it. Everyone, like, Kathryn Williams and Paul Weller being on it and taking the time to have a chat and reminisce and stuff — it's like, "Blimey! I must've been all right."
SD!: The premiere of Overshadowed is being followed this August with remastered vinyl reissues of five of your solo albums. Have you got anything else coming up?
MD: I've got a new album recorded and done, called Today Becomes Forever. I worked with Ken Scott, who did All Things Must Pass and Ziggy Stardust. He was really good; he came and did three songs. It's got acoustic things on it that I'm really chuffed with, mixed up with quite loud guitar stuff as well. I'm really pleased with it. I played it recently just to double-check it was all right, in case it had gone of. (laughs) I'm doing stuff with Steve White as well.
Overshadowed premiered on 14th May on Sky Arts. You can see it until 13th June on Sky and Now TV. Remastered vinyl editions of five of Matt's solo albums are scheduled to be released 6th August.