Nils Lofgren: The Formative Years
As a teaser for our forthcoming Family Album feature on NILS LOFGREN's classic 1975 self-titled debut album, we present some excerpts of Nils's conversation with MARTIN RUDDOCK about his formative years, his long association with NEIL YOUNG, and his future plans
---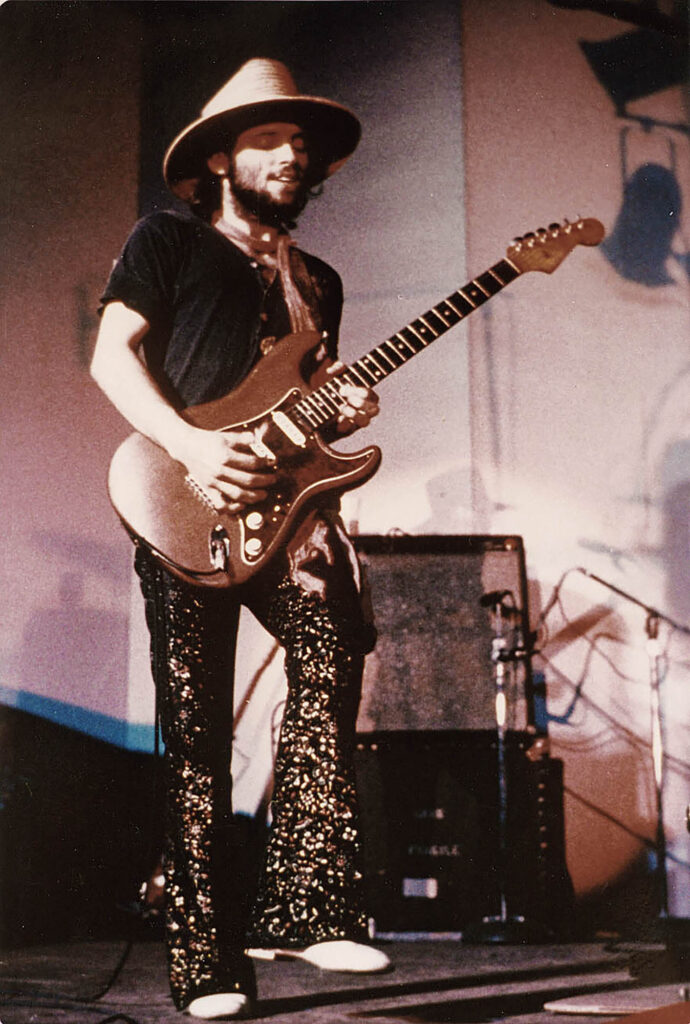 Nils Lofgren: I was a classical accordionist, I started playing aged five in Chicago. Bless my Mom and Dad, they paid for nine years of classical accordion lessons and I just took to it.
It was a great musical backdrop for me. At maybe ten or eleven, somebody played me a Jerry Lee Lewis or Chuck Berry record.
 At the time I wasn't emotionally mature enough to understand the guttural street soul of it. It's three chords, it's quite repetitive. I didn't get it. But fast forward a couple of years and all of a sudden there's The Beatles with minor chords and incredible melodies, really interesting harmonies with that street soul of rock 'n' roll. It just floored me. Literally it possessed me. Literally overnight almost, between The Beatles and the Stones I fell in love with the entire British Invasion, of course the American counterpart – Buffalo Springfield, The Byrds, Moby Grape.
I got to open for The Hollies in a high school band called The Crystal Mesh when I was a teenager. They were extraordinary. All of a sudden through The Beatles I discovered Muddy Waters, Howlin' Wolf, Little Richard, Stax-Volt, Motown. Within a couple of months there were hundreds of these incredible pieces of music I was completely oblivious to. It was kind of like a possession. My brother Tom started teaching me some guitar. I started playing in teen club bands but it was always a hobby. Nobody thought you could do it for a living, it was just beautiful music that inspired us all
At Constitution Hall I went to see The Blues Magoos, Herman's Hermits, and The Who.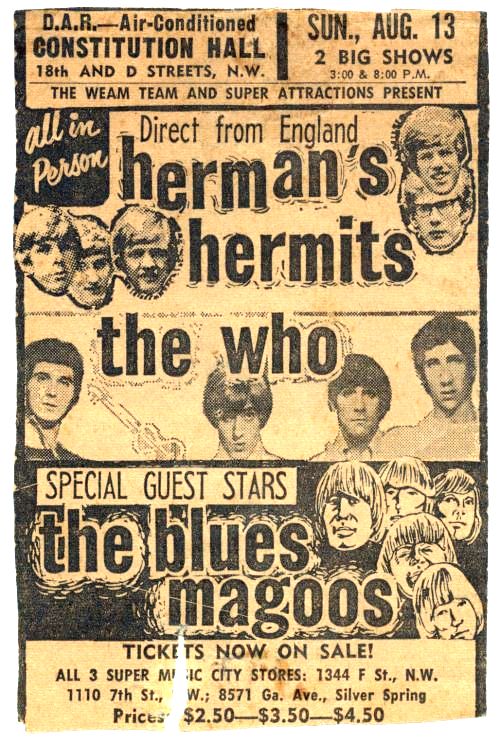 It was extraordinary. The Jimi Hendrix Experience was playing the late show over at The Ambassador Theatre so we all rushed over there after being blown away by The Who. We went to see Jimi and Pete Townshend was in the audience, that was the big buzz, this murmur through the crowd. That night Jimi came out, he completely blew our minds. I'd never been so mesmerised by a musician in my life. It was really The Beatles and the Stones that got me off the classical accordion and into rock 'n' roll, but it was that night I became almost uncomfortably possessed with this notion that "You need to be a professional rock musician." It grew and it festered, and became an uncomfortable haunting, if you will… but sure enough in my senior year
I dropped out of high school and ran away to Greenwich Village and officially began my professional career at 17. I'd look up record companies in the Yellow Pages and I'd subway up to an address, walk in, not knowing what the hell I was doing and say "Hey! I need a job."
Early on I realised it was a mistake to confuse the massive love and passion for rock 'n' roll with anything to do with getting a job. (Laughs)
In 1969, Grin went to an audition in New York and struck out. So we decided we're going to LA. Before we left I walked in on Neil Young and Crazy Horse at the Cellar Door. Another long, beautiful story short… Neil let me sing some songs for him, he liked them and said "Why don't you stay and watch our show and hang out with us for a couple of days?" My familiarity with Neil was through Buffalo Springfield, I hadn't bought that album yet. It was a beautiful shock at how talented he was.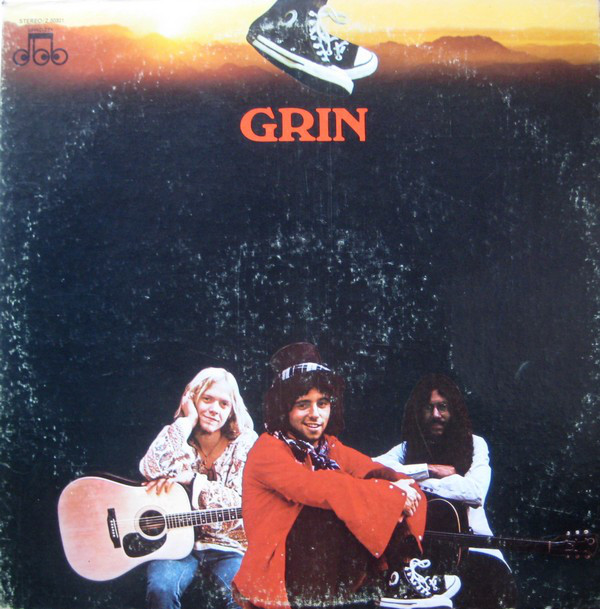 On working with Neil Young, and a crash course on piano….
NL: David Briggs and Neil said, "Look, we need you to work with us on the After The Gold Rush album we're about to make." I was very excited, They said "Yeah, you'll play guitar and sing and some piano…" and I said "Wait a minute. Did you just say piano? I'm not a piano player." But they'd seen pictures of winning trophies at accordion contests and they said "Look, we like your basic rhythm and melody ideas and you played accordion your whole life,  you're really good at it, so we think you can make the transition and come up with some simple parts." At that point I've got Neil Young and David Briggs explaining to me I can do this, what am I gonna say? My right hand after 10 years of classical accordion was pretty well-versed in the keyboard, and when you move to piano it's the same thing, just bigger. So I practiced day and night, I was nervous about it and it worked out great.
We did the album with a remote truck outside Neil Young's home in Topanga Canyon. We'd go up top to have lunch. Every lunch break I stayed and played the piano and practiced, I never left the piano. One particular day we were working up 'Southern Man' and they were on a lunch break and me and Ralphie (Molina) the drummer stayed behind. It's a half time feel (sings). Ralphie and I were working on it, but then I thought "Let's change this up a little." This is just a couple of years off 10 years of accordion. You start off on accordion learning every polka in the world (sings oompah), so I started using that groove and Ralphie started double timing the beat (sings) a whole new groove based around 'Southern Man'. When Neil and David came back from lunch we were deep into it and they were like "What the hell is that?" "Hey, I've got 'Southern Man' with a polka beat. And they laughed and said "Hey that feels great. Don't ever say that again." But it really did feel good, and Neil and David said "Let's run 'Southern Man' again and when we get to the solo, Ralphie kick into that double time, Nils kick into that groove. Break back down for the last verse and then for the end of the song Neil starts soloing and pick up that double time feel again." We tried it and it just felt great. It was exciting for me that my square accordion days that people made fun of led to such a great arrangement change."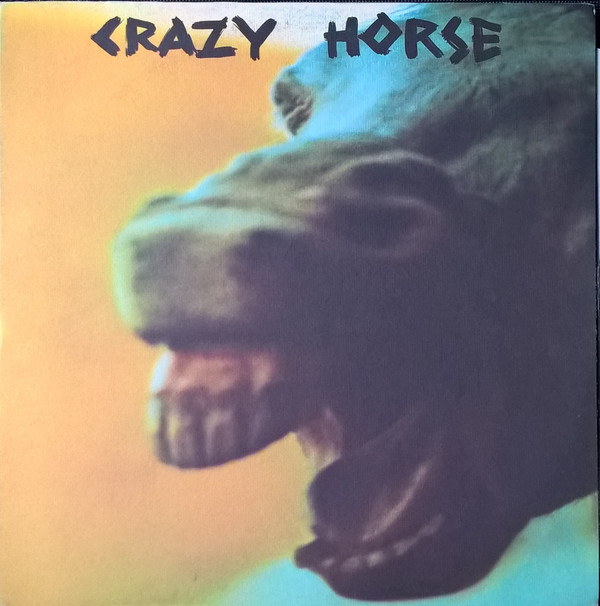 I did the first Crazy Horse album with Danny Whitten, the great Jack Nitzsche joined the band as keyboard player. Not so long after we did the Tonight's The Night album, which we brought on the road in the UK. We called it the "wake"album, all our friends and heroes started dying.  On Tonight's The Night as well as playing acoustic guitar I played a lot of electric guitar. But I did do a lot of piano playing. Because I was living with David Briggs as Grin was making other records, David was encouraging me, saying that's a good voice you've found on piano – use it, so I started incorporating it more with Grin.
On the origins of 'Keith Don't Go (Ode to the Glimmer Twin)'…
NL: We were doing the Tonight's The Night tour in the UK, playing songs nobody knew… a crazy show, Neil was yelling' and rappin' into the mic. We had 16 inch glitter boots nailed to the piano, a palm tree with a lightbulb and a wooden Indian… .and we were playing all this dark music and trying to turn people on to that. In the UK it was really just disconcerting to the audience. Regularly because I was playing with Neil, musicians would seek me out, talk to me, ask about how they loved the show. They were fascinated by this dark, funky thing Neil was doing. But a common thread was it seemed like every show I'd meet two or three of Keith Richards' "best friends", and they were so worried about his health. "Yeah, we're worried about Keith, man." I took this with a grain of salt, as I knew he doesn't have 200 best friends, but I also thought as I was still quite young and naive that they'd just made Exile On Main Street – one of the greatest double rock records ever, so how sick can a man be? But of course it got me thinking about Keith, who is, you know, there's no greater influence as a guitar player on me, as a writer. You know, the soup that came from me you've got Keith Richards,  Pete Townshend, and of course Jimi Hendrix, Eric Clapton, Albert King, B.B. King, George Harrison. Such a great soup of lead guitar players. (Nils later texts to point out that he forgot to mention both Jeff Beck and Roy Buchanan)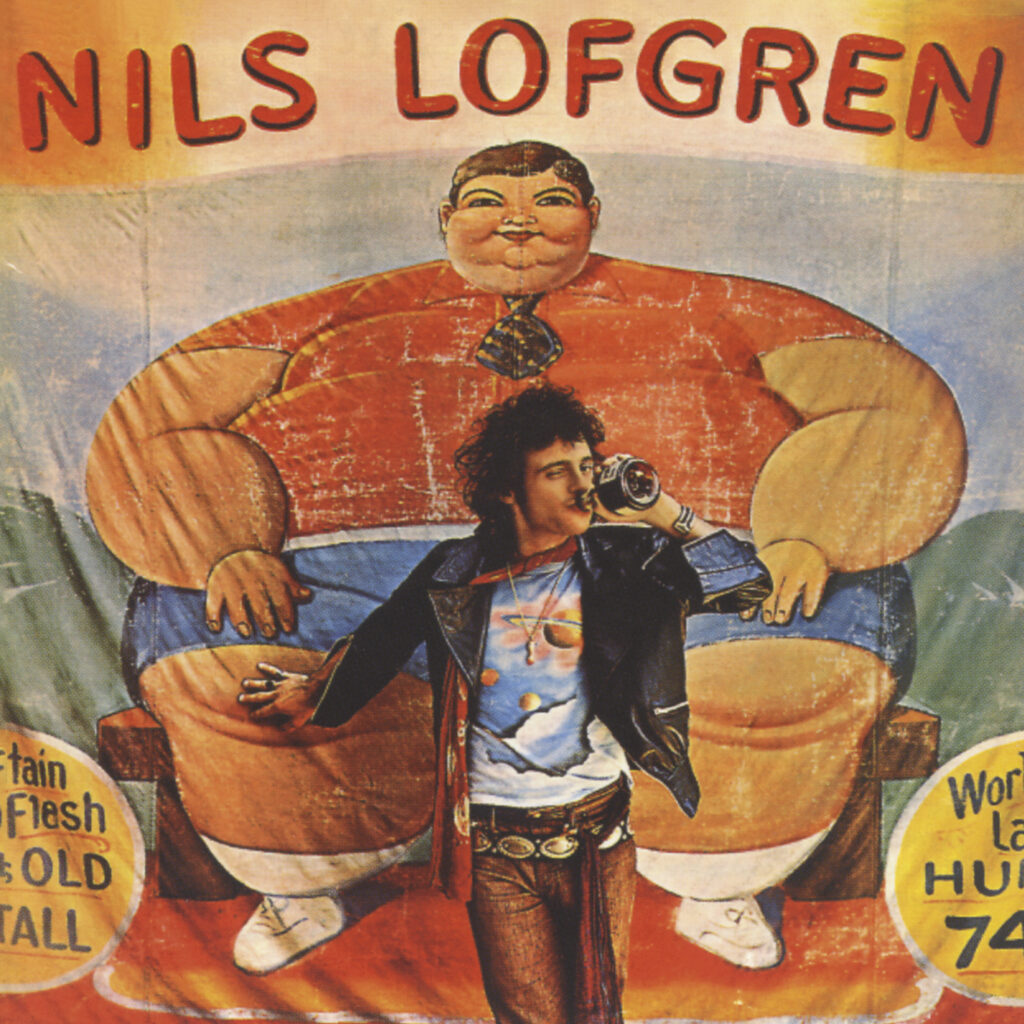 I started thinking about it and I had the music, like a real dark kind of modal blues and I kept thinking about Keith and started singing "Keith don't GO". So I used the Tonight's The Night tour and talking to all these people about their worry about Keith to write this song. Look man. You're inspiring millions of people. We need you around. Please take care of yourself. But of course with the modal minor blues vibe, I wrote a lyric that was kind of ominous and emotional, like a real plea. Not pretending for a second I knew him, but I knew him through his music, and love him to this day.
 On the "lost" original version of 'Keith Don't Go', recorded with Grin and guest Neil Young circa 1973-74, and available on the new collection Bonus Tracks
NL: The first track is an incredible version of 'Keith Don't Go' in the earlier '70s by Grin, in a studio in Virginia – and Neil Young, who was passing through on maybe a Stills-Young tour. Anyway Neil was coming through town, and David asked him to come to the session. And he was kind enough to play piano and sing, and he did a great piano part and vocal part on 'Keith Don't Go' with Grin. It's really a special version of that, and you hear Neil singing with me, and it's a really haunting take on the message. I'd forgotten about it, oh my god how did I forget about this? Neil plays some great piano on it, it was a great find.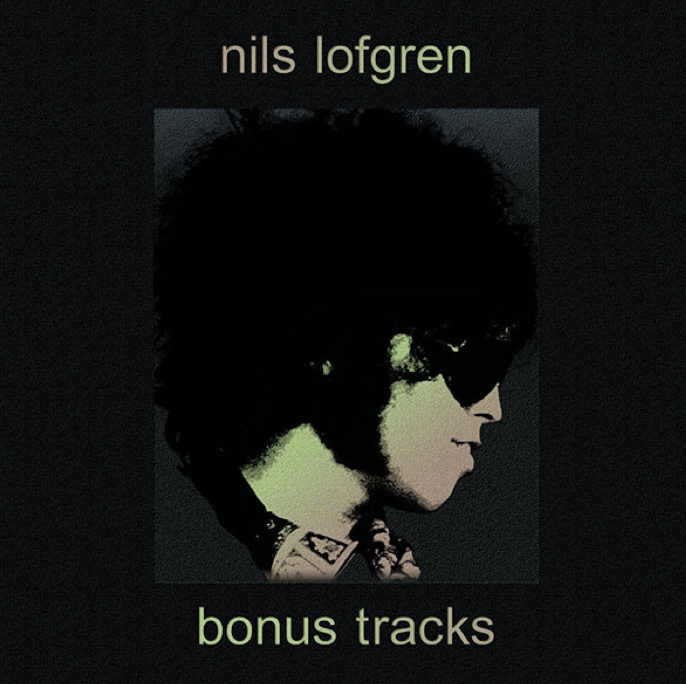 On life without the road, and the future
NL: It's been a really beautiful, long rocky amazing run for me – and despite the pandemic I've been trying to take care of myself. I'm still excited about getting out to play again. I had a year and a half of work ahead of me with Neil and Crazy Horse, God willing, in another year we can go back on the road. I put a live album out about a year ago called Weathered. I took an electric band on the road for the first time in about 15 years. That came out great, and I was going to take them out at the end of last year – and of course, this year we're hoping to be out with a new album and tour with The E Street Band. I've been kind of waiting to live, and we've got another year of that ahead of us. I thought by now my country would get it together, but now we've got a better government in place. Now my goal… .you can't just sit around waiting. I'm 69 years old, my challenge this year is to start writing. Make a record. Making a record used to involve being on the road for a few weeks. It's a great time to get inspired because you're in front of an audience with a band, but that's gone away. I didn't realise how much that was gonna bother me and upset me, I've had a deep case of the blues this last year. Now as I've got maybe another year at home in front of me, I'm gonna challenge myself to start writing, and try and come up with an album maybe by the end of the year.
Weathered and Blue With Lou by Nils Lofgren are out now. Bonus Tracks will be available on digital platforms from 19th March. For more information visit www.nilslofgren.com