As it turns 50 HARVEY KUBERNIK celebrates the phenomenal build-up to CAROLE KING's landmark album Tapestry 
---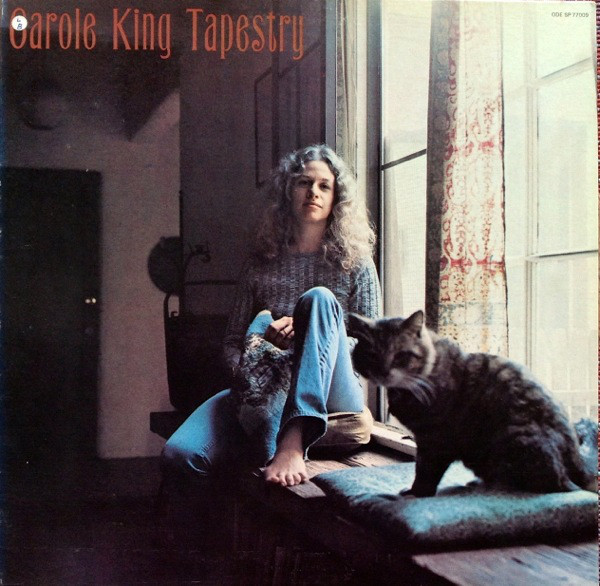 Tapestry, by singer/songwriter and pianist Carole King, was produced by Lou Adler and engineered by Hank Cicalo at A&M Studios in Hollywood.
Released on 10th February, 1971, the LP spent 15 weeks at #1 in the US. Tapestry blared worldwide and spun on various radio formats, particularly in North America.  The new "progressive" or "underground free-form" radio stations were eager to spotlight their own artists and playlists, separate from the mainstream Top 40. In '72, it garnered four Grammy Awards, including Album Of The Year, Best Pop Vocal Performance (Female), Record Of The Year (for 'It's Too Late') and Song Of The Year ( for 'You've Got A Friend). The previous year, Quincy Jones had received a Grammy for Best Pop Instrumental Performance for his version of the Tapestry song 'Smackwater Jack'.
Tapestry stayed in the US Top 200 for six years, and was the first album by a female performer to sell more than 10 million copies in the US. It generated over 24 million in sales worldwide, making it one of the most successful discs of all time. In 2003, Tapestry received another acknowledgement of its significance when it was selected by The Library Of Congress to be included in The National Recording Registry.
Fifty years after its release, Tapestry holds an exalted place in the pantheon of pop music; a triumph of master craftsmanship married to a feminine sensibility that transformed both its audience and the marketplace. Tapestry is an album constructed of musical monologues and melodies of infinite possibility and unchallengable fate, just mellow enough to be confortable and just as exciting enough to be engaging. Tapestry is aboutthe city of LA as an ongoing dream and a region that King invented out of her relationships.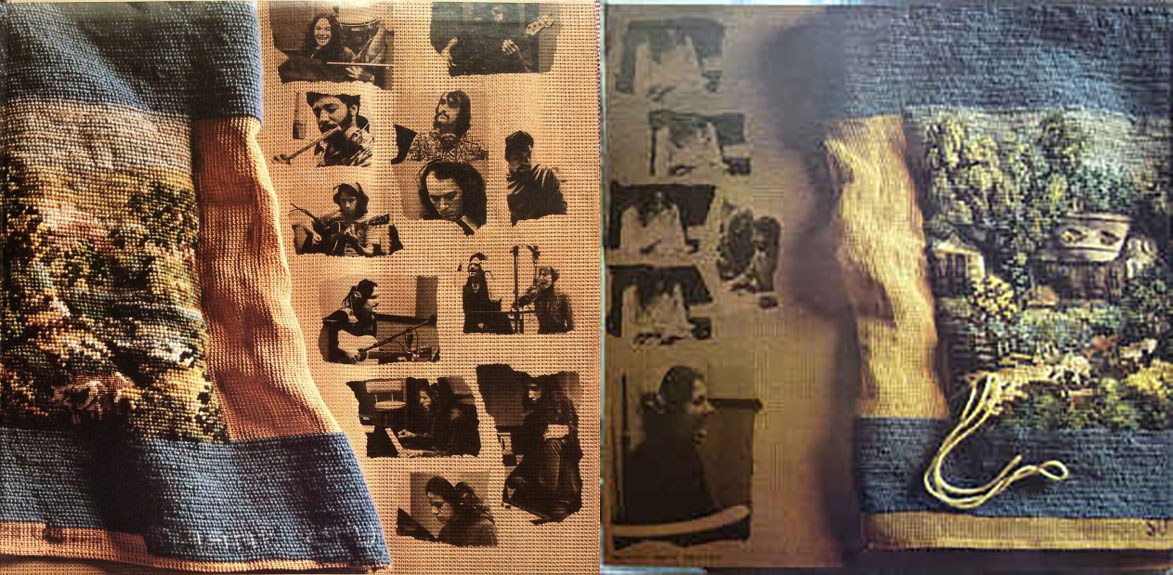 Tapestry struck a universal chord at an opportune time in pop and rock music history – the intersection of folk-rock's introspective and a socially conscious sense of disturbing forensic romanticism in a planet gone wild, with the escalating rise of West Coast naturalism cantered in LA's Laurel Canyon.
Born Carole Joan Klein in '42, in Brooklyn, New York, King started learning piano at the age of four, and formed her first band, the vocal quartet The Co-sines, while in high school. A fan of the composing and production team team of Jerry Leiber and Mike Stoller, King regularly attended deejay Alan Freed's Rock 'n' Roll shows featuring the likes of Chuck Berry, Larry Williams, and The Everly Brothers.  While attending high school, King met budding songwriter Neil Sedaka. Later, in college, she met Paul Simon and Gerry Goffin; she and Goffin forged a writing partnership.
Don Costa, then head of A&R at ABC-Paramount Records, released King's debut single on the label, 'The Right Girl', in May '58. Sedaka then introduced King and Goffin to Don Kirshner, who helmed a publishing company, Aldon Music, with Al Nevins. King and Goffin subsequently signed as staff writers with Nevins and Kirshner's Aldon Music, located at 1650 Broadway.  Lou Adler, who would later produce Tapestry, met King in '61, when he helmed the West Coast office for Aldon Music.
Sedaka helped The Co-sines get an audition with Atlantic Records' Ahmet Ertegun, and simultaneously Jerry Wexler gave her an office meeting to hear her songwriting material. King cut a couple of records under her own name: 'Oh Neil' for the Alpine label – a response to Sedaka's own hit 'Oh! Carol' – and 'Short Mort' on RCA Victor.
A decade of songwriting success followed, during which Goffin-King delivered a slew of memorable US and UK hits. King also collaborated with Howie Greenfield on 'Crying In the Rain', a terrific record that Adler produced for The Everly Brothers while they were on tour in Omaha, Nebraska. Phil Spector produced a gem of a Goffin-King classic, The Righteous Brothers' 'For Once In My Life'. King had a charming hit single herself in '62 with 'It Might As Well Rain Until September' on the Aldon Music-birthed Dimension label. It reached #3 in the UK charts and went Top 30 in the US.
In 2020, writer and author Richard Williams, an avid King and Brill Building fan, told me via email, "Maybe the first sign that Carole King was set to make a definitive break with her successful but semi-anonymous identity as a Brill Building hit-machine came with 'The Road To Nowhere,' a 1966 single full of drones, bells and angst which, despite being widely ignored, seemed to predict the coming sounds of both The Jefferson Airplane and The Velvet Underground. Three years later came Writer, an album that prefaced the era-defining Tapestry. As well as new compositions, Writer included songs already familiar from earlier versions by other artists: 'No Easy Way Down' (Dusty Springfield), 'Goin' Back' (The Byrds) and 'I Can't Hear You No More' (Betty Everett). King was letting us know that she was now ready to repossess her own material and step out into the world.
"Listen — and marvel. Nineteen-Sixty-Six! On the Dimension label in America and released in the UK on London American. I reviewed it for the Nottingham Guardian Journal. Blew me away. Somehow it seemed closer to 'A Love Supreme' than to 'Will You Love Me Tomorrow.'"
In the mid-60s King, Goffin, and entertainment music columnist and writer Al Aronowitz founded their own short-lived New Jersey-based record label, Tomorrow Records, briefly distributed by Atco Records. The Myddle Class, one of the groups signed to Tomorrow, included bassist Charles Larkey, who eventually became King's second husband, and drummer Joel O'Brien, who would contribute greatly to Tapestry.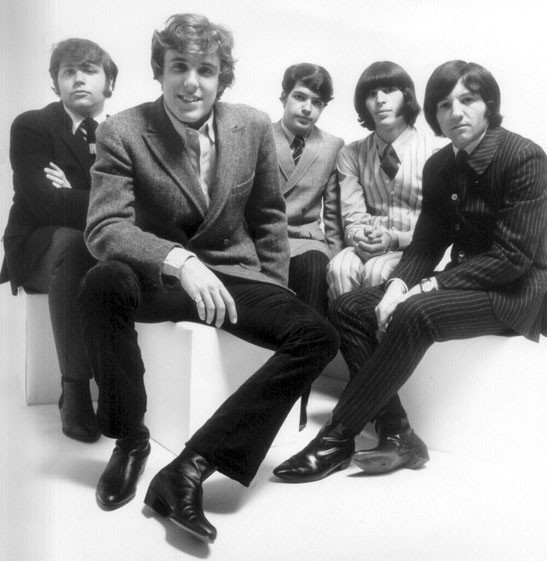 The Goffin-King songwriting team formally ended in '68, after the couple divorced. King began to pursue a solo recording career again, and she and Larkey relocated to Southern California, settling in Hollywood's rustic Laurel Canyon area. They founded The City, a trio rounded out by New York guitarist Danny "Kootch" Kortchmar. Jim Gordon served as guest drummer on sessions that yielded The City's one LP, Now That Everything's Been Said, which Adler produced.
King chose not to tour at the time, partially due to stage fright, which hampered the album's commercial success. However, it did include songs later popularised by The Byrds ('Wasn't Born to Follow'), and Blood, Sweat & Tears ('Hi-De-Ho').
Toni Stern and King then penned songs for The Monkees' feature-length movie Head. King, in fact, played guitar on The Monkees track 'As We Go Along.' The percussionist on the date, Denny Bruce, recalls that Carole was also the piano player on the soundtrack session for the Goffin/King tune 'The Porpoise Song (Theme From Head)' that his pal Jack Nitzsche arranged.
The City's sole album planted the seeds for King's '70 solo debut Writer, showing that the rhythm section of Larkey, King and Danny Kortchmar really worked well together.  In a '72 interview Adler conducted with King at A&M Studios, she disclosed the origins of Tapestry's title "It is typical of the magic that seems to surround that album, a magic for which I feel no personal responsibility, but just sort of happened, that I had started a needlepoint tapestry, I don't know, a few months before we did the album, and I happened to write a song called 'Tapestry', not even connecting, you know, the two up in my mind. I was just thinking about some other kind of tapestry, the kind that hangs and is all woven, or something and I wrote that song. And, you being the sharp fellow you are [giggles], put the two together and came up with an excellent title, a whole concept for the album."
Tapestry featured eight King solo compositions, three co-writes with Goffin, and two numbers co-written with Toni Stern. Adler's subtle and deft studio prowess enhanced King's musical and vocal abilities.
"I really knew that Tapestry was special," Adler told me in a 2008 interview. "It brought out emotions that no other record at least at that time had. Tapestry was really special and hit a real chord with the public. It's one of the first albums that I started noticing sequence and continuity of songs and thoughts, so that it wasn't a roller coaster emotional ride, it was a smooth ride. Musically, if there's one other thing, Peggy Lee with George Shearing, who connected some instrument to his piano playing. He doubled the vibes, he doubled the guitar, you know?
 "You'll hear on Tapestry, if you go back and listen to it, I doubled a lot of Carole's parts with Danny Kortchmar's guitars. So for me as a producer, those were two real influences, but especially the June Christy album. Carole's piano playing on the demos dictated the arrangements.
 "What I was trying to do was to re-create them in the sense of staying simple so that you could visualize the musicians that were playing the instruments. And also tie Carole to the piano, so that you could visualize her sitting there, singing and playing the piano, so that it wasn't 'just the piano player,' it was Carole. And that came from the demos, which would start with Carole playing and singing, as well as doing some of the string figures, always on piano.
 "During pre-production, I had in my mind to use a lean, almost demo-type sound. Carole on piano playing a lot of figures with a basic rhythm section, Russ Kunkel and Joel O'Brien on drums, Charles Larkey on bass, Danny "Kootch" Kortchmar on guitar, Ralph Schuckett on the electric piano, along with David Campbell doing the string section. I also had Curtis Amy on sax and flutes, his wife Merry Clayton, and Julia Tillman. James Taylor added acoustic guitar to 'So Far Away,' 'Home Again,' and 'Way Over Yonder' on the album. James is also on 'Will You Love Me Tomorrow' and along with Joni Mitchell is one of the backing vocalists on 'You've Got A Friend.'"
"On Tapestry Lou and I did quite a few things," explained engineer Hank Cicalo in a 2008 interview with me.
"There was a thing about the middle of Carole's voice where it's almost warmth with a little edge. I always wanted to capture that. I thought her piano playing was great, she would sing, and she was such a writer and performer, she knew when to lay out and when to hit it. So that was always great. Then when her vocals came when you mixed them the spaces were always in the right places. Everything was supporting her voice and that piano. That's where the nucleus of the whole album was," revealed Cicalo.
"My thing with drums, in a record I did with Russ Kunkel, I always wanted to get the cymbals. Years ago it was one microphone over the top, that kind of thing. But because of the brushes and light cymbal work, and if you listen to those records you will hear it. It's there. The hi-hat was very important top these records or any of these records, that's how you sub-divide the bar. Musicians don't listen to that but they feel it. So to me it was always important people could hear what was in the phones.
"The studio [where Tapestry was recorded] had a Howard Holzer special-made console. His board, you could really punch it. The only thing I had to worry about was tape. There was no noise reduction in those days, so much easier now. Everything was supporting that voice and that piano. That's where the nucleus of the whole album was. No matter what happened in that room, it had to support it. You got to remember [during that] whole period everything was moving from two-track tapes.
"Lou was the kind of guy, as a producer first of all he had an incredible feeling for songs. He could listen to a tune and go 'Let's go on to the next one.' And the way he would work it was amazing.
"We listened to the whole album of Tapestry late at night. Play the whole thing down. The second engineer was there. Lights low and I said to myself 'This sounds great!' I don't mean great engineering. I mean the tunes. It started hitting. I turned around to Lou, we walked out, went to the hallway, and I told Lou, 'Something is goin' on here.' 'Yeah…It's pretty good…' That was the first time we really struck on it. All these things, but when we sat down and listened to it then we realised it was something better than normal, a great record coming. And that's when I felt it and I think that's when he felt it that night.
"The writer becoming the recording artist or star seemed to be a natural path for people performing as side people. And then they made an album, suddenly becoming a star or an artist or performer. And see them grow, but we were all growing, the producers, the record companies. The progression was natural."
"Rare is that album that defines its era in pop music. Tapestry was just that in '71.  And a half-century later, it is still the gold standard for singer/songwriters," says Prof. David Leaf of The UCLA Herb Alpert School Of Music. In 2008, King herself said, "I feel honoured that Tapestry has made a difference in small ways and large ways in people's lives around the world. It's been a major part of my life, too. As a songwriter, I'm so happy that the songs have held up for all of these years."
Thanks to Fiona McQuarrie