Shindig! Premiere: The Parson Redheads – Falling Fading
Not only is 'Falling Fading' the last song on THE PARSON RED HEADS' newest album Lifetime of Comedy, it was the last song frontman Evan Way wrote for the album, and the last song the band tracked in the studio. The new music video for the song captures that very moment – the final take of the final song for the album. Filmed and edited by Jared Lichtenberg, the video captures the magic of THE PARSON RED HEADS, shared exclusively here with Shindig! Magazine.
---
This charming film is a true document of a moment in time, just a month before everything changed in early 2020, because of this there is also an undeniable sense of nostalgia throughout the video – a nostalgia of a time not long past, a time we all hope will not be long in returning.
'Falling Fading' is a direct reaction to years spent striving and scheming to make it or get ahead, only to realize that it's important to slow down and take your eyes off of yourself for your own good. Similarly, the title track is a boldly personal snapshot that attempts to reconcile the lessons writer Evan Way has learned, where those lessons have taken him, and hoping to
cauterize any subsequent wounds therein. "Falling Fading is a lot about seeing where you're at, being honest about who you are and trying to become a better person."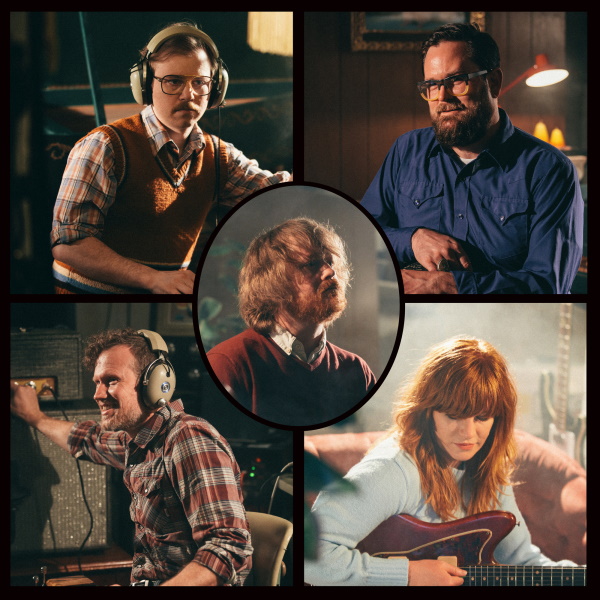 Like pretty much every band on Earth, there was a lot of waiting around going on in 2020 for THE PARSON REDHEADS. The completion of their fifth studio album, Lifetime of Comedy, was put on hold due to the COVID-19 pandemic and a process that had begun just prior to the global closure was forced to reconvene at a snail's pace once studios could open back up for small, intimate sessions.
But Lifetime of Comedy already had a story of perseverance, a sentiment in their musiCcthat longtime fans of the Portland-based  band have treasured. "Picking up and deciding to keep making new music and playing after
Sam (Fowles) left wasn't the easiest thing in the world," admits vocalist/guitarist Evan Way. "I don't think we thought we'd fully break up and just stop, but it was still hard to deal with one of the very foundational members of this group no longer being there."
On Lifetime of Comedy, Way and the rest of THE PARSON RED HEADS, Brette Marie Way (drums, vocals), Robbie Augspurger (bass), and Raymond Richards (multi-instrumentalist, producer) were joined in the studio by long time "live" guitarist Jake Smith.
"It's by far the most collaborative the band has been as far as writing and arranging the songs. I've never brought songs to the band in a less-finished state than I did with these ones. Even though there are moments on it that I do think sound fairly like classic Parsons songs, there are also moments that I think are really different and not like anything we've ever done before. It's always fun to do that and not regret it. Like, we tried something new and it still worked!" continues Way. "I've personally been able to be more honest with myself and find more humility in trying to do away with pride. In a lot of ways I think it's more me realizing I can be honest about the things I'm learning about myself, not as general lessons but as fairly specific ones sometimes."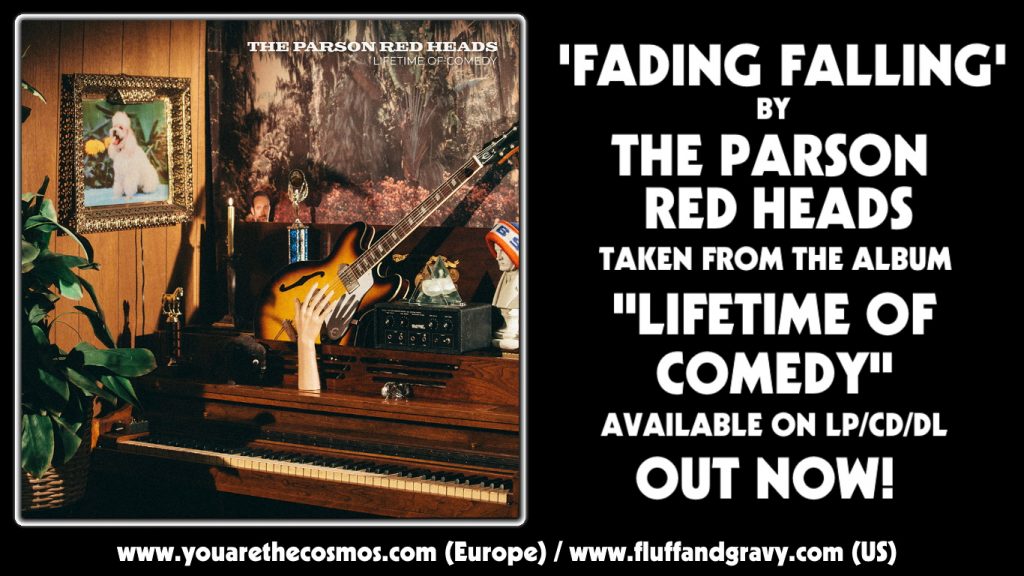 Lifetime Of Comedy by The Parson Red Heads is available on Limited Coloured Vinyl, Black Vinyl, CD, FLAC and MP3 from You Are The Cosmos in Europe HERE and Fluff And Gravy in the United States HERE.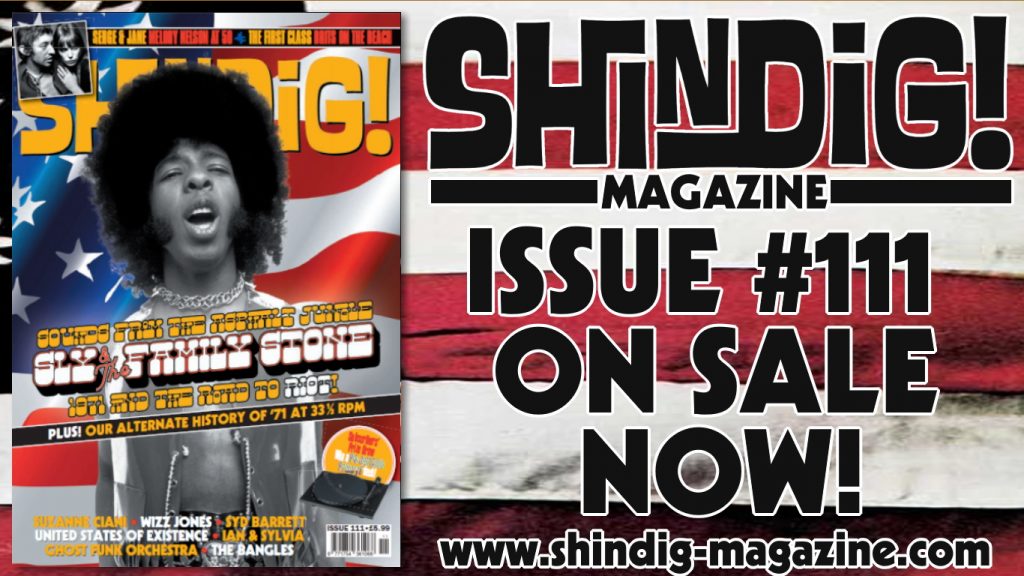 Shindig! Issue #111 is on sale now! Buy HERE.
Serge Gainsbourg Histoire de Melody Nelson. The defining album in the words of those who made it
1971 Our twist on 35 favourite long-players from rock's defining year
The First Class A decidedly British mid-70s version of California's golden era
Suzanne Cianin The Diva Of The Diode
Sly & The Family Stone A riot's goin' on, the descent of the soulful multiracial collective
Thoughts & Words Your letters, tweets and emails
It's A Happening Thing Syd Barrett, Ghost Funk Orchestra, The United States Of Existence, Farmer Dave & The Wizards Of The West, The Higher State, Spencer Cullum, The Bangles, Midnight Sister, The Misunderstood, Baby Shakes, The Galaxy Electric, Alex Maas, Home Movies, Aaron Frazer, Chris Jack, Saunder Juriaans, Nilson, Ian Daniel Kehoe, A Raincoat
Shindiggin' What's hot on the Shindig! turntable
Song Book Ian & Sylvia's 'The French Girl'
Deep Cuts Horn-rock
20 Questions Wizz Jones and his eternal beat philosophy
Reviews The best in reissues, new releases, DVDs and books
Vinyl Art The London Symphony Orchestra And Chamber Choir's Tommy