The Misunderstood – Children Of The Sun: The Complete Recordings 1965-67
A new anthology celebrating legendary Californian psych-rock visionaries THE MISUNDERSTOOD throws up unheard cuts and sonic authenticity. ANDY MORTEN talks to the set's curators
---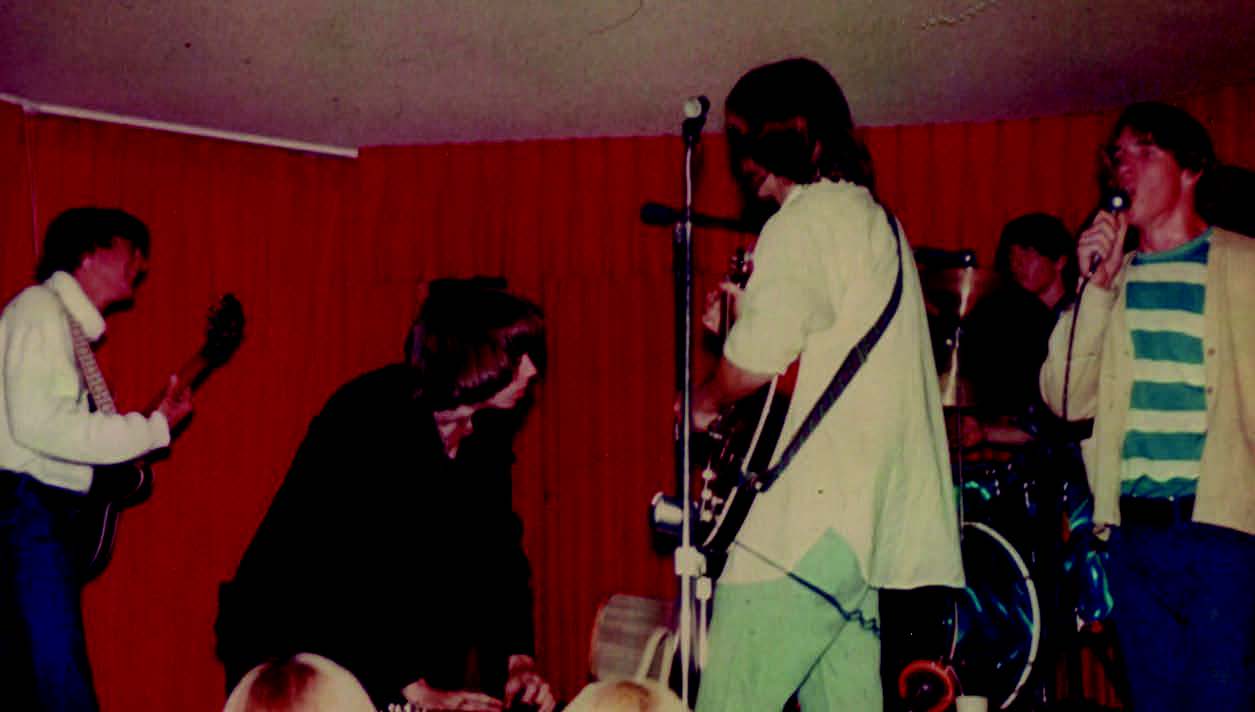 For many psych fans seeking vintage thrills in the barren pre-reissue days of the early '80s, Cherry Red's Before The Dream Faded, a collection of 1965/66 sides by supplanted Californians The Misunderstood, proved indispensable. Their two Fontana singles 'I Can Take You To The Sun' and 'Children Of The Sun' – released almost three years apart – remain pinnacles of the era. Decades of ubiquitous appearances on compilations and dubious reissues notwithstanding, the half-dozen tracks The Misunderstood cut in London in late '66 after being shipped over at the behest of mentor and guru John Ravenscoft (soon to become Peel) haven't been gathered together since, nor have they been a orded any kind of audio TLC. Until now.
Children Of The Sun, due in March on Cherry Red's bespoke psych imprint Grapefruit, looks set to put things straight. "You'll be hearing most of these tracks from the original mono masters for the first time," explains compiler and super-fan Mike Stax. "The versions on Before The Dream Faded were in reprocessed stereo with reverb added. The versions on this collection are true to the original recordings. (Producer) Alec Palao uncovered an alternate mix of 'Children Of The Sun' on an acetate in the collection of Geoffrey Weiss. Also making its debut is the unedited take of 'I'm Not Talking' that the group recorded in the UK as a farewell to guitarist and founder member Greg Treadway, who left and returned to California the next day.
"By unedited we actually mean untampered with," Palao is keen to clarify. "When Before The Dream Faded was assembled in '82, someone saw fit to add a 'psychedelic' backwards intro to it, with the implication that this was how the track had been recorded, causing some head-scratching amongst the original participants."
Few others are more qualified or capable of assembling this refreshed appreciation of the group. "My research began in the early 2000s," begins Stax. "Over the years I have interviewed all of the members multiple times, so I've examined their story from all of those different perspectives in order tonget the most accurate account possible. Each of them brought something different to the music, and each of them went through that experience in a very different way. What they shared was a fierce commitment to the musicnand a belief that they were creating something that was innovative and valuable. I think that passionate commitment to a unique musical vision is what makes their best recordings so powerful."
Indeed, the sheer power and absolute command demonstrated  on the above mentioned cuts, as well as the equally tempestuous 'My Mind', 'I Unseen' and 'Find The Hidden Door', wild takes on Bo Diddley's 'Who Do You Love' and Mose Allison's (via The Yardbirds) 'I'm Not Talking', and almost 20 tracks cut at LA studio mecca Gold Star prior to their departure for the UK, hasn't dimmed one iota.
Is this the final word on that brief flash that constituted The Misunderstood's pioneering first couple of years? "It's definitive as of now in that it includes all of their known recordings from '65-66, the lifespan of the original band," explains Stax. "However, there's always hope that more music will be discovered. For example, a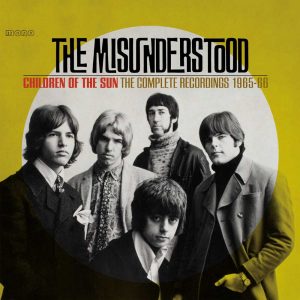 version of their long improvisational piece 'The Trip (To Innerspace)' may exist on tape somewhere. Steve Colyer, who briefly replaced Rick Brown as lead singer, remembers a session at Regent Sound in early '67 so those recordings may be somewhere (although none of the other band members has any recollection of that session). Also, when the group was stranded in France in '67 they supposedly recorded some throwaway publishing demos to raise some money to get home. It would be interesting to hear those. Despite our best efforts, all of those recordings remain stubbornly lost. Should any of them surface, it'll be time for another 'definitive' Misunderstood collection."
So the mission may not yet be at an end? "Indeed," enthuses Palao. "The search will continue for yet more recorded evidence of this amazing outfit!"
Children Of The Sun: The Complete Recordings 1965-67 is out in March on Grapefruit. Pre-order here