New Music! The Higher State – You Might Find Out
With a release date imminent for the latest 45 release by Glastonbury's should-know-better garage punkers THE HIGHER STATE they have released this video to accompany lead track 'You Might Find Out'. We here at Shindig! Magazine are big fans and we think you will be too…take it away!
---
54 years ago saw the first of the demonstrations outside the 'Pandoras Box' club, on the Sunset Strip, LA, turn into a riot! Teens and others all protesting against the bullshit curfew laws designed to control the lawlessness and debauchery (otherwise known as FUN) happening on The Strip. The protests continued for days after….
To coincide with this anniversary THE HIGHER STATE released the promo film for the new 45 'You Might Find Out' last Sunday, featuring vintage footage from The Strip including shots of the now closed Pandora's Box set to their contemporary garage sounds. Great!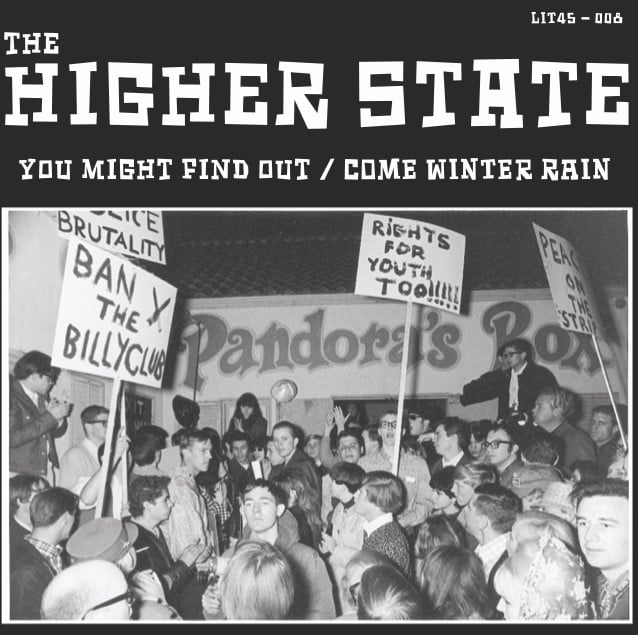 'You Might Find Out' / 'Winter Rain' by The Higher State will be released through Lost In Tyme records at a time to be scheduled.