Cobalt Chapel 'In Company'
'In Company' is taken from Yorkshire psychedelic duo COBALT CHAPEL's forthcoming album Orange Synthetic
---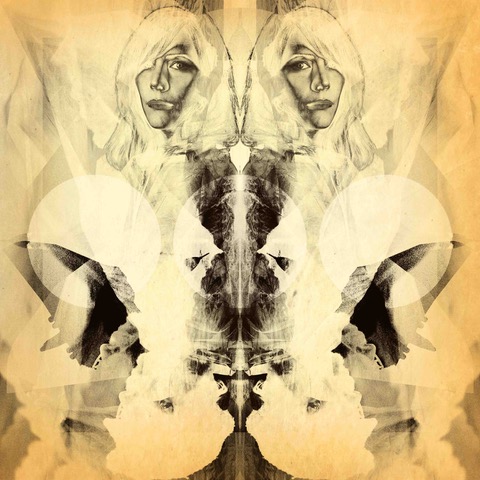 'In Company' imagines life through the eyes of the writer Angela Carter as a child, evacuated to Yorkshire during the war, listening to her grandmother tell the dark fairytale about a young girl and a wolf, at a time when death and destruction was all around her. It explores the idea of a 'disobedient girl', of women who break the rules and defy the conventions expected of them.
Orange Synthetic
is an exploration of the epic county they call home, Yorkshire, written during the chaos of this tumultuous turn of the decade. Rooted firmly in place, it is inspired by the humanity, anecdotes and folklore of the region, the creatures and legends of the dramatic landscape surrounding them. The name stems from a line in the title track, telling the story of the fateful Yorkshire Folk, Blues & Jazz Festival in Krumlin, W. Yorkshire, 50 years ago (also see
Shindig! Issue 104
). Hit by a wild storm, it resulted in the devastation of the site, near-deaths from exposure and the promoter being found wandering the moors, days later.
Cobalt Chapel's atmospheric style remains distinctively their own, through Cecilia Fage's crisp English vocals and choral arrangements, and Jarrod Gosling's use of organs such as the Vox Continental, Philicorda, and the USSR-era Elektronik. These are the foundations of their rich, experimental yet melodic sound.
Following the release of their much-lauded debut eponymous album and tour dates including Festival slots at Green Man, Festival No.6 and This Is Psychedelia, the pair have been working on diverse projects; Jarrod releasing Pig Views, his latest album for his project Regal Worm, continued collaboration with Dean Honer as I Monster, and creating the award-winning album artwork for Tim Bowness. Cecilia playing on Daniel Pemberton & Samuel Sim's soundtrack for the Netflix series Dark Crystal: Age Of Resistance, recorded and live work with Matt Berry & The Maypoles, plus touring with Maps and contributing vocals on his latest album Colour. Reflect. Time. Loss, released through Mute.
Orange Synthetic will be released by Klove Recordings on 29th January 2021