In this extract from MARTIN RUDDOCK's excellent glimpse inside THE BYRDS tumultuous 1967, the cover of our forthcoming issue (see links at end), facial hair begins to grow, arguments ensue over a movie soundtrack and Crosby creates 'Lady Friend'
---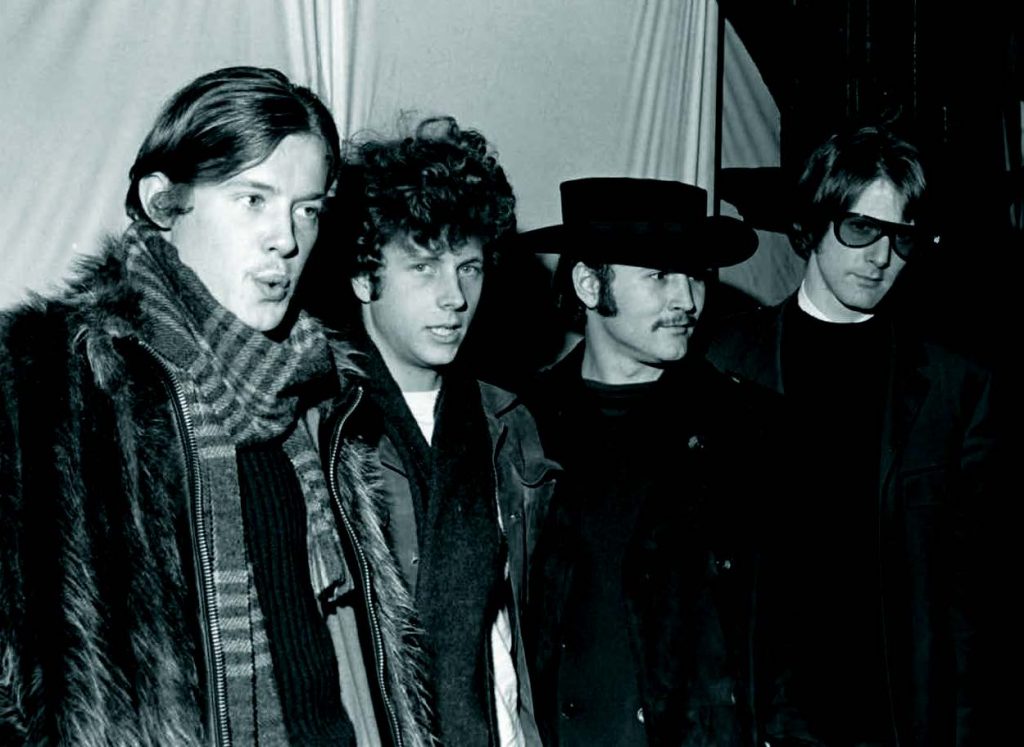 The Byrds left Blighty with their reputation somewhat restored from their patchy first visit in 1965. However the camaraderie that had lifted Younger Than Yesterday was visibly waning, as Crosby began to dominate. One critic noted, "David Crosby is clearly the lead singer, Jim McGuinn only had one solo in two sets." An appearance on Swedish show Popside in March had a moustachioed and hatted Crosby centre stage and providing introductions, despite not being lead vocalist on any of the three songs mimed. Returning to Stockholm in April, they rattled out a blistering six-song set for Radio Hus. The band's slot was 17 minutes, but Crosby found time to boast about his role in bringing 'Hey Joe' to the masses.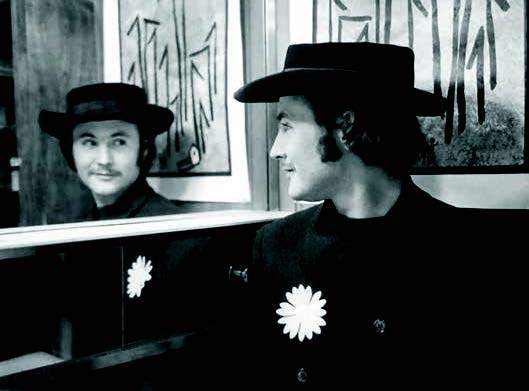 Returning to the US in April, The Byrds returned to the studio to cut a movie theme for Alexander McKendrick's low-rent Tony Curtis vehicle Don't Make Waves – a questionable deal brokered by Tickner. The hastily-written McGuinn- Hillman tune barely clocked in at 90 seconds, and the master tape closes out with Crosby sarcastically uttering "Great, let's double it. Masterpiece!" The song crept out on the B-side of 'Have You Seen Her Face' in June but was quietly disowned by its authors.
Crosby was more interested in his soaring new composition 'Lady Friend', which he'd successfully lobbied to cut as the band's next single. Unfortunately, his studio tinkering alienated the others. "When the rest of us weren't in the studio, he went in and replaced our vocal tracks with overdubs of his own voice – and he added some dreadful horn parts, too," recalled Hillman in Time Between. "The end result wasn't as good as the original version, and the whole episode created unnecessary drama." Crosby blamed Usher's mix, calling it "mush". Perhaps in penance, he took a back seat and picked up the bass to allow Hillman to take the spotlight on guitar for his new composition 'Old John Robertson', telling Rogan "He was turning into a damn good guitar player by that time."
By Summer '67 The Byrds were dramatically changed from the moptopped hipsters of '65. McGuinn, Crosby and Clarke all now had beards or moustaches, while the clean-shaven Hillman allowed his natural curls to grow into a formidable shock of hair. McGuinn, now initiated fully into the Eastern Subud faith had even legally changed his name from Jim to Roger. With the weather looking good, the band prepared to drive to the coast for their high profile appearance at The Monterey International Pop Festival. They were at their artistic peak, surely nothing could possibly go wrong?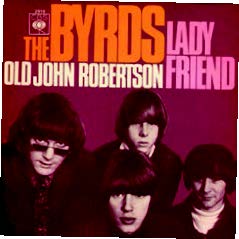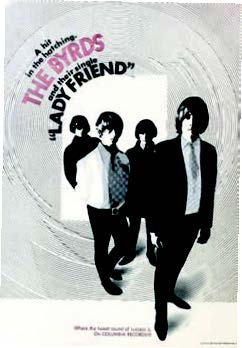 This is an extracted version of the cover story from issue #110, due in shops on 5th November.  Click here to pre-order the issue now. To find out what happened next, see Shindig! issue #70
With thanks to Harvey Kubernik and Cary Baker
Time Between: My Life As A Byrd, Burrito Brother And Beyond is published on 17th November by BMG Books