Todd Rundgren: From Nazz To Runt
In this extract from JOHNNIE JOHNSTONE's TODD RUNDGREN feature in issue #108 we look at the maverick's earliest years
---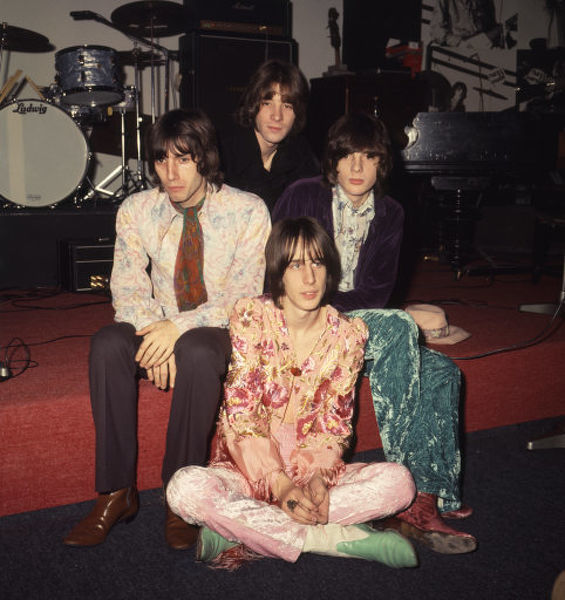 Nazz had been one of the most promising young bands of the late '60s, making its mark with the revelatory phase-shifting 45 'Open My Eyes', later immortalised by its inclusion on Lenny Kaye's Nuggets compendium. But by winter 1968/69, during the making of Nazz Nazz, the follow-up to their self-titled debut, relationships within the band had begun to unravel. "I was becoming more prolific as a songwriter, so the fact that I was writing most of the material meant that in the long run I would own most of the publishing as well. I imagine that was a concern for the other guys. But the more immediate issue was that I was listening far too much to Laura Nyro. So, somebody who was essentially part of a guitar band had suddenly started writing these ballads that didn't really suit the band as much as they suited his own leanings as a songwriter."
Nazz Nazz was originally conceived as a double album entitled Fungo Bat, but the band's label [Screen Gems-Columbia] was unwilling to finance it. "They were not so thrilled with the band that they were willing to expend the extra effort into doing a double album, so it got broken into two. I was pretty annoyed. I was involved long enough to do mixes on what eventually became the second record. Then I was pretty much done with the band." A third long-player, Nazz III, containing the balance of Fungo Bat with some of Rundgren's vocal contributions replaced by Nazz's regular singer Robert 'Stewkey' Antoni, would eventually surface in '71.
Todd may have sensed – at least subconsciously – an opportunity to pursue his own artistic vision, but in leaving the band, he hadn't reckoned for the personal price he would have to pay. "I was technically on the street. The rest of the guys were still living in a house in Great Neck, Long Island. I moved into an apartment in the Upper East Side of New York, but I was actually spending most of my days in the Lower West Side, hanging around with clothiers, a commune of people who made clothes for a boutique called Stone The Crows. I was doing anything I could to stay alive, like designing lights for a dance club. At that point I didn't even own a musical instrument!"
Fortunately, Michael Friedman, the partner of John Kurland (Nazz's manager) had gone to work for Albert Grossman at Bearsville Records (part of the Ampex organisation) and was given a mandate to find fresh new talent. "He had been impressed with what I'd done in the studio in terms of mixing," remembers Todd. "They didn't have a house engineer or producer, so they tried me out and before I knew it, I was engineering my first record for somebody [Jesse Winchester]." Todd's involvement with Winchester led to his immediate recruitment by The Band, for whom he would engineer the Stage Fright album.
Virtually synchronous with that breakthrough project, Todd was preparing to release in album form some songs and sketches he had been working on since leaving Nazz. "I asked if they would give me a budget to produce my own 'vanity album'. I had no intention at all of turning it into a solo career, but I accidentally had a hit single!" The song in question, 'We Gotta Get You A Woman', blended an unmistakably Nyro-esque figure with punchy guitar licks and gorgeous harmonies. On his debut solo offering Runt, it nestled amongst a schizophrenic selection of blues-rock, pretty ballads and Zappa-like skits. With the rhythm section provided by brothers Hunt and Tony Sales (who would later work with Iggy Pop and David Bowie) as well as cameo performances from The Band's Levon Helm and Rick Danko, the album's eclecticism would be off-putting to some. But elements such as the incredible multi-layered vocal on 'There Are No Words' hinted at a rapidly increasing mastery of the mixing desk, making it a beguiling listen. An early test pressing (featuring a different track listing) was released in small quantities unintentionally and subsequently became a treasured collectors' item. "There was no overarching musical philosophy or style – just a bunch of studio experiments, because at the time I had no real intention of going out and reproducing any of it live. But it was a great opportunity for me to hone my studio skills as well as my personal skills in working with other musicians. I learned that you can't just demand things from people. You have to coax things out of them." The success of the single made a follow-up to Runt almost obligatory.
This piece is extracted from the cover feature from issue #108. Order here