Shindig! Premiere: Bee Appleseed – Just Another Tourist With A Megaphone
BEE APPLESEED sends this postcard of memories from European tours in 2018 and 2019 to make the perfect music video for 'Just Another Tourist With A Megaphone'.  Taken from the current album Starflower's Cosmic Soul 'Just Another Tourist With A Megaphone' is a tongue in cheek title which belies the deeper meaning and resonance of the song in today's climate. Shindig! are happy to present the exclusive first showing of the video right here.
---
Johnny Appleseed is a figure of American legend, as well as planting appleseeds wherever he went, he eschewed comfort in favour of walking barefoot upon the earth. Also regarded as one of the earliest environmentalists (and vegetarian – unheard of in the mid 1700's) and protector of all living things. An apt name to be taken then by Portland offspring and freak folk ambassodaor BEE APPLESEED who has himself taken at times to walking the earth in search of enlightenment. BEE APPLESEED had his road to Damascus moment when a chance encounter with and elder Native American Shaman, a practicing energy healer, she altered Bee's perspective, opening his eyes to the world in ways previously unknown to him. Not possessing much of a spiritual inclination at the time, Bee found himself suddenly awakened by this encounter. Starflower's Cosmic Soul explores this awakening of spirit and the resulting changes within Bee in the form of an uplifting rock and roll opus.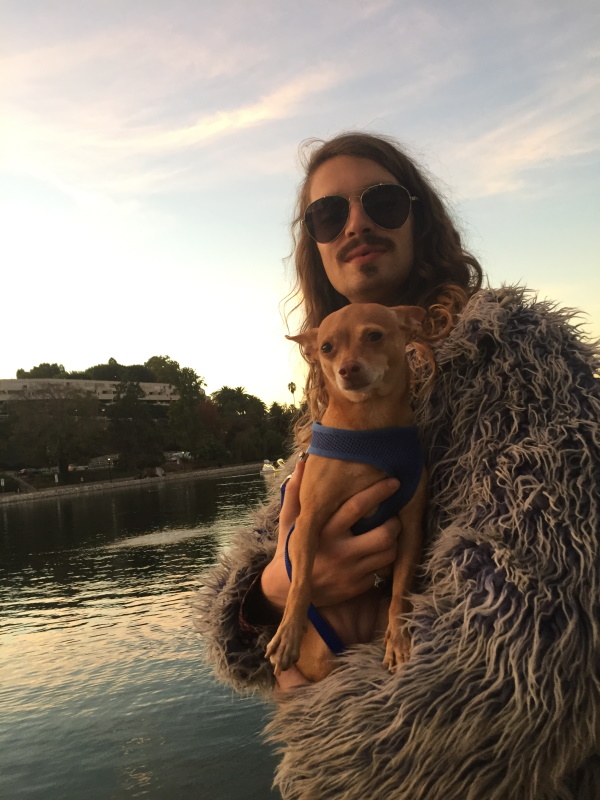 The second verse of 'Just Another Tourist With A Megaphone' throws up these, rather prophetic, words ""Now there's all these people yelling at each other demanding that the rest of us choose a side, But I ain't nothin' to them but another number just to echo that their voice is right, Oh I didn't do nothin', I'm just sayin', That everything is gonna be, It's gonna be alright" I wish I could share the optimism that everything IS gonna be alright, at this moment in time the fractures in society seem too deep, too irreparable. This is why we need people like Bee who spread the love as Johnny spread his appleseeds.
Starflower's Cosmic Soul is out now through Baby Robot Records and on vinyl from Godyssey Music (the label Bee runs with parther Nora Keyes) available HERE.