Premiere: Green Seagull – Aerosol
Today sees Shindig! favourites GREEN SEAGULL release their magnificent second album Cloud Cover and to celebrate they have made this exclusive lockdown video for the song 'Aerosol' for you lucky Shindiggers! 
---
Channelling classic UK and West Coast psych vibes GREEN SEAGULL continue to enchant us with their harmony-drenched chamber-pop on sophomore album Cloud Cover, which showcases the band's ability to weld the best of the '60s and early '70s infused melodies with soaring instrumentation to create a familiar yet individual sound of their own.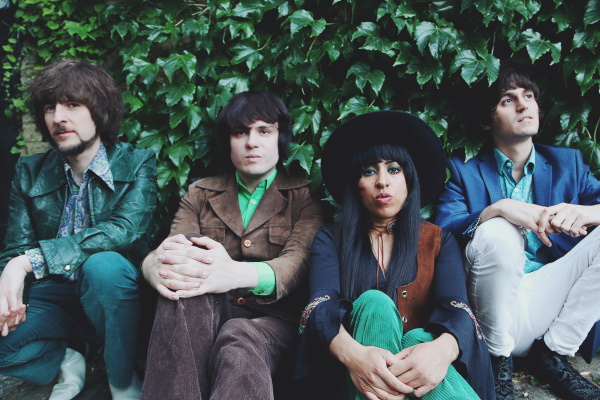 With all gigs cancelled until further notice, and even assembling the band in one room scuppered by social distancing measures, London's Green Seagull have bridged the gap with an exclusive lockdown video for Shindig! to mark the release of their new album. Filmed and recorded variously at member's homes and rehearsal rooms, and mixed at Sausage Studios, the band give a virtual live performance of album opener 'Aerosol' in glorious split-screen-o-rama. The new album Cloud Cover is officially released today by Mega Dodo Records on vinyl, CD and all the usual online outlets.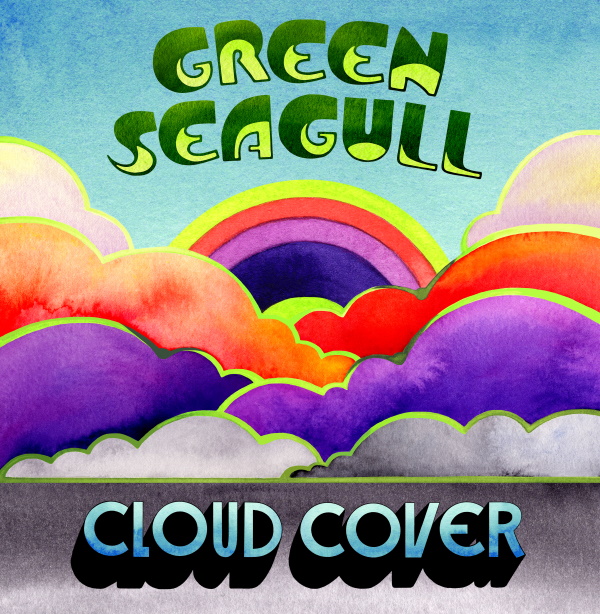 Cloud Cover by Green Seagull is available HERE.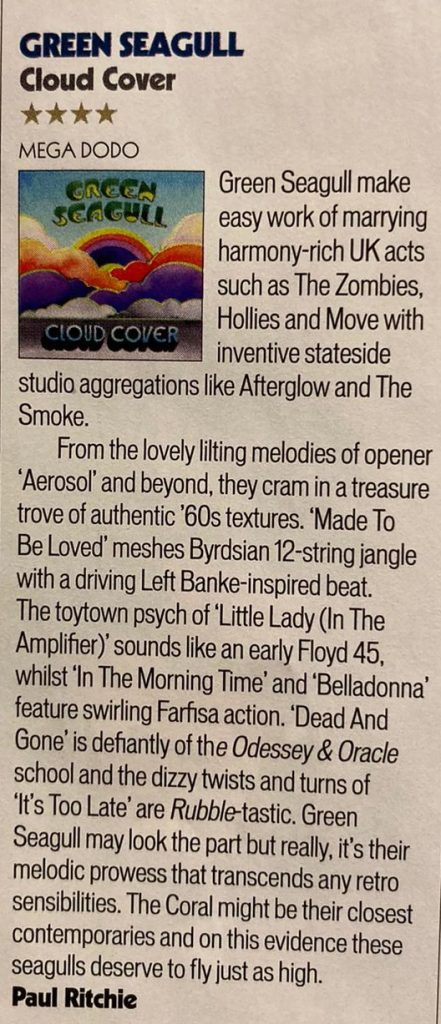 You can read more about GREEN SEAGULL in Shindig! Magazine Issue #106 (Marsha Hunt) where they discuss the great records that have influenced them. Order HERE.