Companion Piece: Excerpt from Along Came The Association featuring Judee Sill
Johnnie Johnstone's fabulous cover article on JUDEE SILL from Shindig! #104 saw him delve into the turbulent life and desolate end of the original beatnik outlaw. Shindig! Magazine have been given kind permission to post this piece on JUDEE from the book Along Came The Association : Beyond Folk Rock And Three-Piece Suits by Russ Giguere and Ashley Wren Collins which came out earlier this year.
---
"Judee would call you on a Saturday morning, early, and say, "Let's go to Chinatown and have dim sum." She would bring all these weird people together. She particularly loved El Coyote, a Mexican restaurant. She'd order a Bishop's Cap, which was brandy, a slice of lemon, and a sugar cube with bitters. She'd eat the bitters, bite the lemon, and toss back the brandy. She also had a birthday party at El Coyote once—her party took over the whole outdoor patio; turned it all into one long table. Someone broke out cocaine, laid it on the table, and passed it down; you took a bump and slid it down to the next person.
She is the one and only person in my life who ever set me up on a date; no one had ever dared. That date and I spent the whole evening talking about Judee. If you knew her, it was hard not to think highly of her. The most important thing I learned from Judee is most darkness we experience is false darkness. That has always stayed with me and really helped me out.
Judee's downward spiral began when she badmouthed David Geffen onstage. It's never a good idea to bite the hand that gave you your first meal. She was going with a guy named David Beardon at the time, and he was a bad influence. It was poor judgement on her part to badmouth Geffen, very unprofessional. It essentially ended her recording career. Word got back to Geffen, and he cut her off immediately. Without his support, she floundered.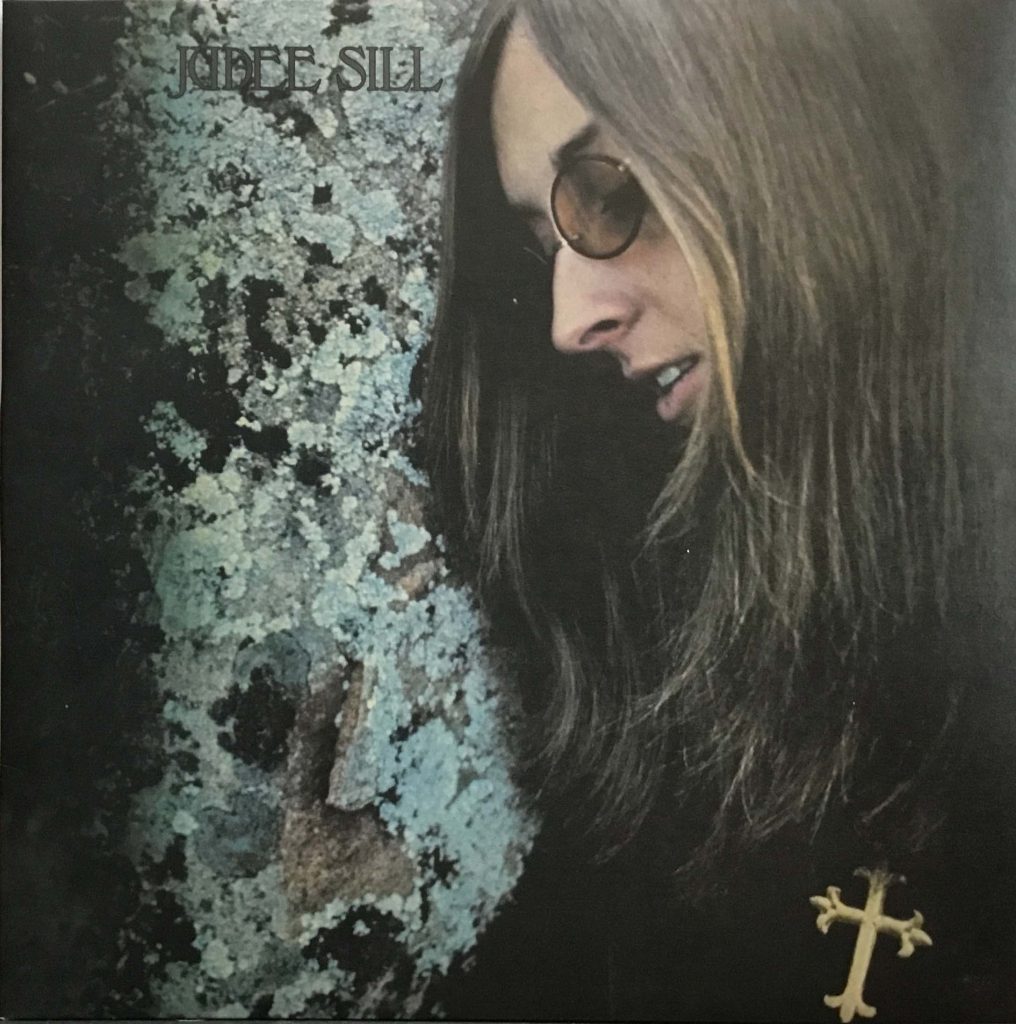 She died in November 1979. It used to be she had all the lost souls over for Thanksgiving dinner, but she was gone before Thanksgiving that year. It was a real shock to me. She was such a sweet, tender soul. I really looked forward to being friends with her in my old age. I'd visit with her at her house, and one of the women she was living with, Donna Todd (whom I was seeing at the time), had a parakeet—that bird once landed on my teeth and stuck its head down my throat to see where the loud sound of laughter was coming from (my mouth). Later, Judee had a pet slow loris named Lazlo. When I first met Lazlo at a party, he sauntered out from behind the refrigerator, leaned against a wall, and inspected me with giant eyes.
"What a beautiful animal," I said.
"Oh," she said. "That's Lazlo."
One evening I went over to Judee's house to pick up Donna. The bathroom door was open and Judee was in there, uncharacteristically putting on makeup, so I had to find out why.
"Why are you getting all dolled up?" I asked.
"I'm giving a lecture," she said.
"To who?"
"The Rosicrucians in Bakersfield."
"What's the lecture on?"
"Rosicrucian humor."
To this day, I can't be sure if she was joking or serious. You never knew with Judee."
Russ Giguere (The Association) with permission from Ashley Wren Collins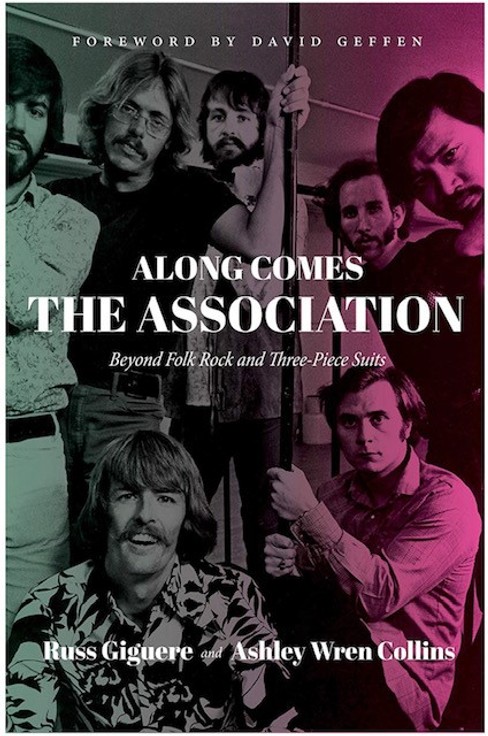 Along Comes The Association : Beyond Folk Rock and Three-Piece Suits is the story of how Russ Giguere and his fellow band members in the legendary and influential pop group The Association came together to create unparalleled music, with such chart toppers as 'Cherish', 'Windy', 'Never My Love' and 'Along Comes Mary' unique to the time and place, and never again to be repeated. Yes, there were drugs, and there were women, such as the lovely Linda Ronstadt and Helen Mirren, but it was the sixties, after all. In reading Along Comes The Association, you are transported back in time to post-1963 America. Go on, try to resist the urge to roll one while floating on the musical cloud of melodic rock that Russ Giguere and his band of troubadours popularized and we still cherish to this day…
Along Comes The Association : Beyond Folk Rock and Three-Piece Suits by Russ Giguere and Ashley Wren Collins is available worldwide now.
Shindig! Magazine #104 featuring Judee Sill is available HERE.