Northen Exposure… back on DVD with all originally commissioned music
JON 'MOJO' MILLS remembers the life-changing '90s TV comedy drama NORTHERN EXPOSURE
---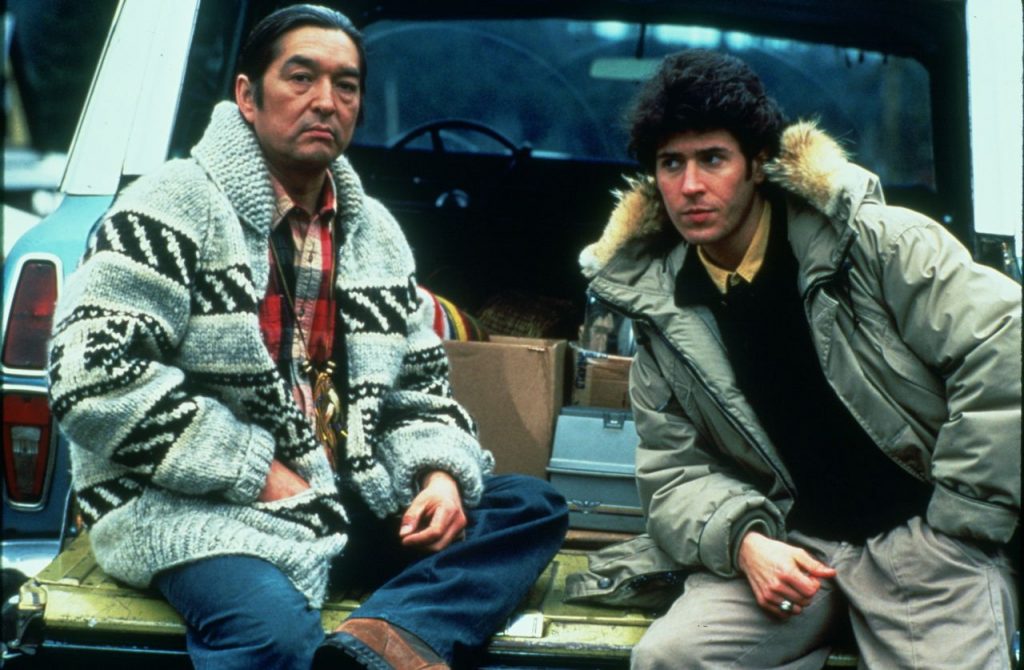 Northern Exposure came on TV when I was 19 years old. My loves back then were garage and psych, movies and literature, and this quirky US show landed on Channel Four at just the right time to further my education. Television at this time wasn't what it was today. And I guess for anyone under the age of 35, the show would be regarded as "retro". These were the days when TV was shot in the 4:3 ratio, and get this, you only saw it on the box, weekly. Streaming box-sets and high-budget Netflix ad nauseum  violent and cinematic shows were the future, and we didn't need it. Premiering on CBS in 1990, it was created by Joshua Brand and John Falsey, the team behind St Elsewhere. Only eight episodes were originally commissioned, but half a season turned into six seasons. David Chase (The Sopranos) was executive producer of the show from '94-95.
Northern Exposure followed David Lynch's Twin Peaks perfectly, eroding the darkness and bad vibes with quirky and surreal scenarios set in the character-based environs of a soap. Since, there has not been another show like it… although The Detectorists comes closest, dealing with the relationships between small-town folk and their eccentric behaviours.
For me, what stands out most about watching Northen Exposure 30 years since it aired, is how different it was from what stands for entertainment in these dark times. The '90s was a positive time on the whole, and Northern Exposure exuded that. Unlike today's epics that focus on corruption (Ozark or Succession), extreme operatic violence (Gangs Of London) and, I'm not complaining, lots of sex, Northern Exposure didn't centre around damaged people and society or sex and violence, it focused on people, art, love and community. This was mainstream comedy/drama that went deeper, and at that a little bit hippy, and fried. If you haven't seen it, you are truly missing out. Woody Allen and Fellini crop up, as does a man with allergies (or issues) that lives in a bubble, scared of the outside world, cow tossing, mysticism, fantasy and spirituality all rubbed shoulders with light-hearted moments and romance. Republicans get along with cosmic ex cons, and a grumpy New York doctor gets turned onto the ways of Native Americans. There's far too much to go into, but it's all still utterly amazing and life-affirming viewing. Something, that for the main part, has disappeared from our TVs today. I wonder why?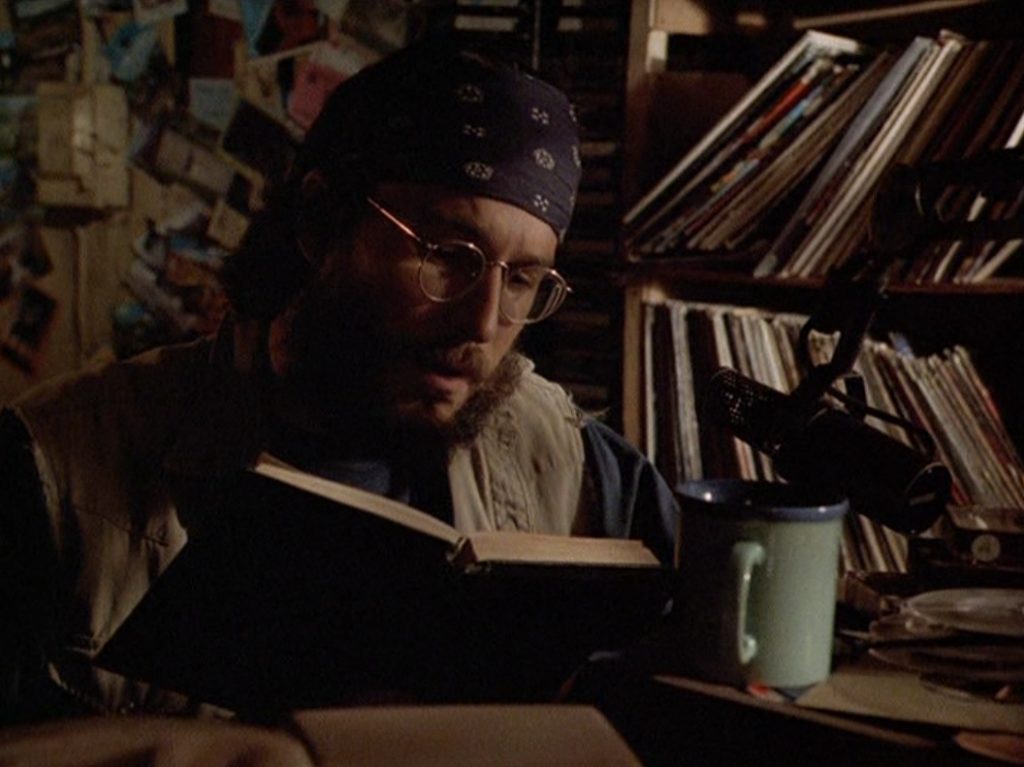 Northern Exposure may still be my favourite TV show, and I see a lot of connections between it and Shindig! No, it's not psychedelic in an obvious way, or too weird, and doesn't have any real connection to the past or music, it's set in the era it was made, but it's kooky, positive and those who love it, really love it. See the link?
It also featured a lot of great music, now available on Blu-ray and DVD for the first time: Richard Berry's 'Louie Louie', Lee Dorsey's 'Ya Ya', Billy Stewart's 'Summertime', The Coasters' 'Little Egypt', Booker T & The MGs' 'Mo' Onions', Dee Dee Sharp's 'Mashed Potato Time', The Beach Boys' 'Surfer Girl', Jimi Hendrix's 'Hey Joe', Clifford T. Ward's 'Where Would That Leave Me?', Mazzy Star's 'Fade Into You', Cheap Trick's 'Don't Be Cruel', The Cowsills' 'The Rain, The Park & Other Things', The Allman Brothers Band's 'Trouble No More' and The Ramones' 'Blitzkrieg Bop' all featured. That the previous DVDs had elevator music replacing all synchs was a tragedy and severely marred the viewing experience. Fabulous have licensed everything and you can now see and hear the show the way it was when broadcasted.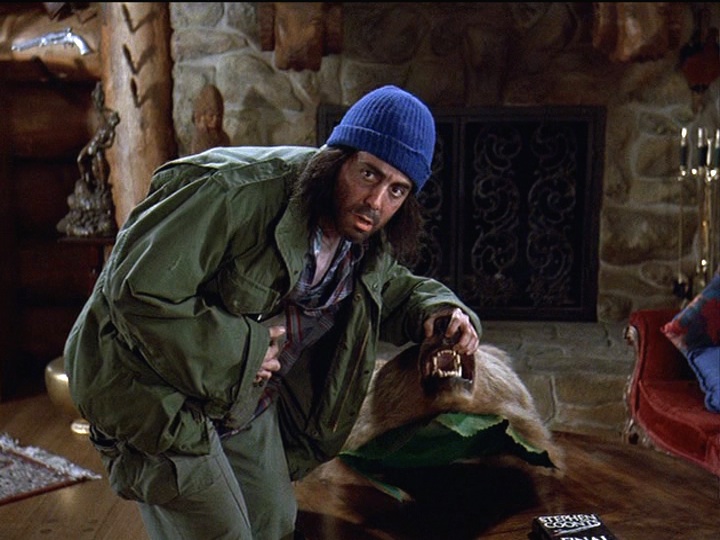 Synopsis: Joel Fleischman is a nebbishy Jewish doctor from New York City, and a fresh-faced medical school graduate. He's also about to begin the four-year service contract he promised to the state of Alaska, who financed his education. But he just happened to forget reading some of the stipulations in his contract which has assigned him to the small post of Cicely, Alaska – a town of 215 people that welcomes its newest resident with open arms. As he contends with the daily lives and rituals of these all too normal and trusting folk, Joel just might realise that Cicely's quieter ways are probably more civilised than the hustle and bustle of Manhattan. Made up of Cicely's various residents, patients and friends of Fleischman include wealthy former astronaut Maurice Minnifield; feisty pilot Maggie O'Connell; mayor and saloon owner Holling Vincoeur; his sweet, naive waitress girlfriend Shelly Tambo (who's young enough to be his daughter); intellectual ex-con and disc jockey Chris Stevens; Joel's far wiser and very quiet receptionist Marilyn Whirlwind; kindly store owner Ruth-Anne Miller, and avid film buff Ed Chigliak.
Cast: Rob Morrow, Barry Corbin, Janine Turner, John Cullum, Darren E. Burrows, John Corbett, Cynthia Geary, Elaine Miles, Peg Phillips, Paul Provenza (1994–95), Teri Polo (1994–95)
Extras: Four and a half hours of bonus content including Deleted Scenes / Gag Reels / Promo Reels / Unexposed Footage