King Gizzard And The Lizard Wizard – Flying Microtonal Banana Vol. 2?
Yesterday antipodean schizo-rockers King Gizzard And The Lizard Wizard posted a tiny clip of a new song called 'Honey' on their Instagram and it's got Gizzheads' chins wagging with talk of a follow up to 2017's Flying Microtonal Banana – Adventures Into Microtonal Tuning Vol. 1. 
---
The short clip features Stu Mackenzie with a backdrop of an orange sunset over suburban rooftops playing, what looks suspiciously like, a microtonal acoustic guitar. The other clues were laid on Shazam, where after "Shazamming" the track, a single cover of sorts appeared, but has subsequently disappeared adding to the mystery.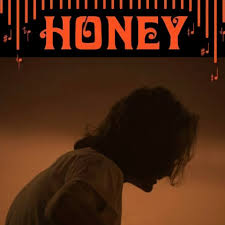 The two features of this cover that are getting the Gizzverse in a spin are the use of the 'Davida' font which is the same as was used on the cover of Flying Microtonal Banana and the musical notes (they are quite hard to see) which appear to be microtonal. The fact that Stu is playing an acoustic guitar has caused some to question whether they may be an acoustic album on the way, a blend of Paper Mache Dream Balloon and Flying Microtonal Banana. This could be exactly right and fit in with the King Gizzard playbook, with last album proper being the thrash metal inspired Infest The Rats Nest, a mellow acoustic album would be almost expected!