New Music: Paul Molloy – Dungaree Day
PAUL MOLLOY, celebrated guitar shaman of The Coral and co-brainchild of Serpent Power, announces his debut solo album The Fifth Dandelion with the first upbeat cut, 'Dungaree Day', out on Fri 9 July 2020. Shindig! Magazine shares the video below…
---
'Dungaree Day', rung into life by an alarm clock, rushed to Molloy in a burst of happy creativity after his girlfriend had, quite simply, made a quick wardrobe decision one morning. Brimming with the purposely freed-of-care melody brought to life by artists like The Small Faces, John Lennon, Harry Nilsson, The Zombies and The Left Banke, the heaped harmonies, bright acoustic guitar and peppy percussion radiates a breezy, welcome warmth. MOLLOY says: "It came dead quick; it was loads of fun and a real buzz to write. My girlfriend wears dungarees a lot and it was an off-the-cuff thing, she opened her drawer and just said 'it's a dungaree day today' and it just rushed to me as a song. It opens with the alarm clock as you're waking up to a new day from a nightmare, triggered by the previous track on the album."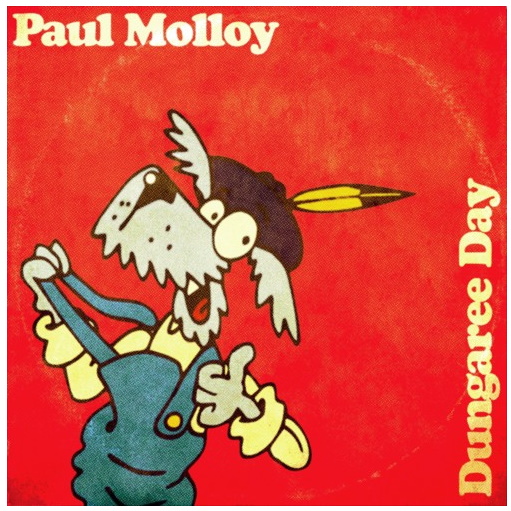 Normally, and by nature, a team player  having also played in legendary Liverpool bands, The Zutons, The Stands and formed The Big House with Candie Payne, MOLLOY'S road to The Fifth Dandelion, an album that bears only his name, meanders through his whole songwriting career, it's completion a triumph of determination in the face of adversity and interruption. Over two years, spanning a period of heavy touring and book-ended by the deaths of his mother and father, the multi-instrumentalist songwriter took a creative journey into himself, around those he loved and the literature in which he finds solace and inspiration.
The Fifth Dandelion is 'where midnight movies come alive, French horns silhouette the ghouls of forgotten empires, broken bayou river boats murmur Marie Laveau's name in the still of night. Wild Bill Hicock arm-wrestling Davy Jones in the Jolly Roger." says MOLLOY. PAUL MOLLOY'S comforting, folk-tale lyricism tips a black, wide-brimmed Fedora to great storytellers like Ray Davies, Steve Marriot and Ronnie Lane owes just as much to the dark literary greats of Lovecraft and Poe, light and dark in perfect balance.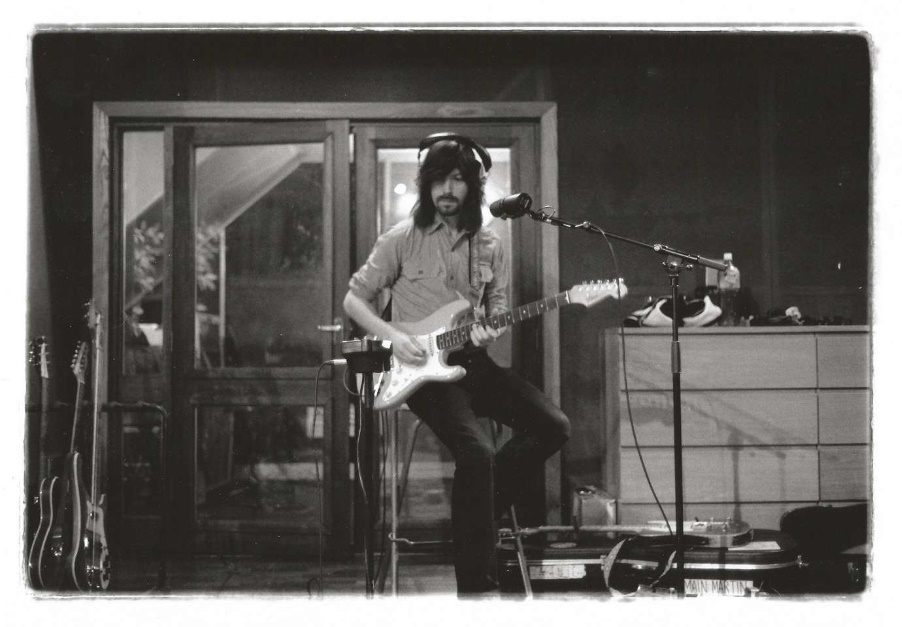 Through a recording process that started at home on an old tape machine, MOLLOY also recorded at Coral Caves, where Ian Skelly (The Coral, The Serpent Power) applied drums, and former-Coral member, Bill Ryder-Jones' Yawn Studios in West Kirby, the album found MOLLOY on a journey into his own capabilities as a producer. Toying with sound across strings, brass, diverse percussion techniques and reversed recordings, the artist strived for a distinct, baroque, 'British speakeasy' feel, grafting brooding David Lynch-style darkness to sequin-studded opulence, all within a labyrinth of fact and fiction.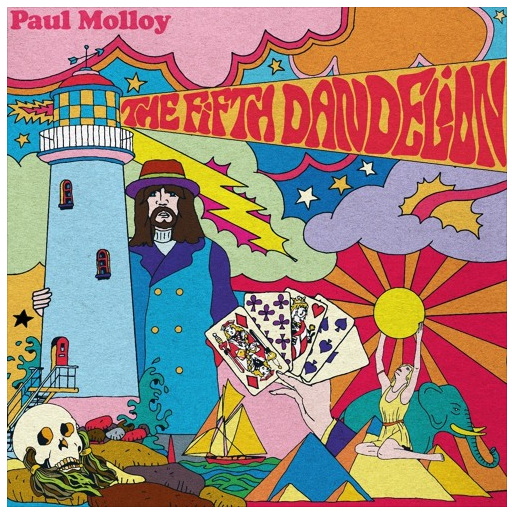 The Fifth Dandelion by Paul Molloy will be released on 21st August 2020 through Molloy's own Spring Heeled Records.
Pre-Save to your favourite streaming service HERE.