The Shindig! Session – Michael Rault, catch up.
On Sunday 21st June Canadian troubadour MICHAEL RAULT performed an exclusive set of songs as part of the popular Shindig! Session series. You can catch the full set here.
---
Shindig! Magazine favourite MICHAEL RAULT performed an exclusive live recorded set of career spanning songs including some unreleased material and favourite covers. Michael is also joined by Pearl Charles in his shimmering studio for a couple of songs.
Michael is a Canadian singer-songwriter who is signed to Wick Records (the "rock" arm of soul label Daptone) his 2 albums, 2015's Living Daylights and 2018's A New Day Tonight were very well received worldwide. Many of Rault's songs look at nocturnal activities, particularly sleep. "Sleeping and dreaming were attractive concepts," says Rault. "I was looking for an escape from a lot of frustrating and dissatisfying conditions in my day-to-day life." I'm sure we can all agree that sleep is good!
Michael is currently working on his, as yet untitled, 3rd album. There is no release date scheduled at present.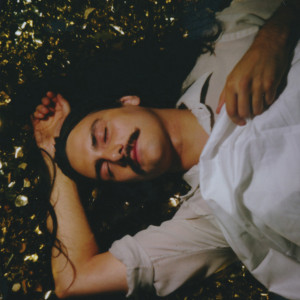 A New Day Tonight by Michael Rault is available now through Wick Records HERE.