Video Premiere: The Moons – Riding Man
THE MOONS make a timely return with 'Riding Man' the first sin-kissed single from forthcoming album Pocket Melodies (working title) and was recorded at Abbey Road.
---
Along with the rest of the album Riding Man was recorded in London at Abbey Road studio 2 which as you know was the main
room for most of The Beatles' recording career. Completely inspired and in awe, The Moons recorded the whole album live in a
day leaving a little room to sprinkle some extra magic in the comfort of Paul Wellers' personal space Black Barn Studios.
"I wrote Riding Man inspired by moons fan and friend Bradley Wiggins after he won the Tour De France" says main Moon Andy Crofts.
The video was created by Pooley at Worm Studios and was based on the single artwork which was created by Golden Daze Illustration, both capture the essence of the track perfectly "When I first came up with the chords I immediately imagined myself with friends sat in long grass, acoustic guitars and orange skies" muses Crofts.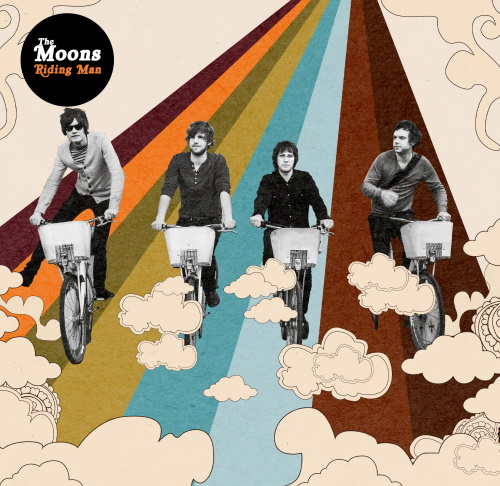 'Riding Man' c/w 'Sunday Love In' is released on the 26th June through Colorama Records on Limited 7″ Coloured Vinyl and digitally across all platforms.