From The Archive: The Pretty Things – The British Evasion
As a tribute to Phil May, who tragically passed away on 15th May, and  forerunner to our forthcoming S.F. Sorrow Family Album feature, which is told in the surviving members' own words, we are running this fine article about THE PRETTY THINGS' psychedelic era from issue #9 (2009) 
---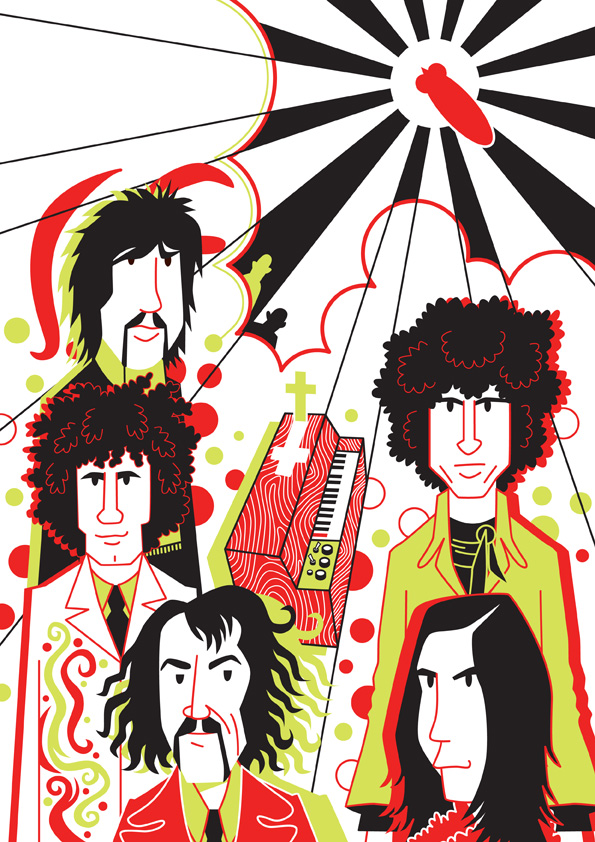 Illustration by PETE FOWLER.
For a few months in the late '60s, THE PRETTY THINGS ditched their successful R&B template and embraced the blooming influences of psychedelia. So wholeheartedly in fact, that they ended up pioneering a new sound and redefining British rock forever.
LENNY HELSING talks to PHIL MAY and WALLY WALLER about the band's lysergic adventures.
"City it leaves without traces / blind sparrows carry me…"
One of the most arresting lyrics from an imagination that knew no limits. It's the opening line from 'The Journey' on The Pretty Things; 1968 LP S.F. Sorrow. But that's getting ahead of ourselves, so let's trip a little further backwards in time and see…
They were arguably Britain's most dangerous and uncompromising rhythm 'n' blues group, but The Pretty Things also helped instigate the transformation into new, uncharted musical territory. With their mainstream profile in slow decline, strong foundations and a survivor's instinct made them hunger for change. Literally, their psychedelic origins can be traced back to the knowing 1966 track 'LSD', flipside of the ultra-formidable 'Come See Me' 45; the atmospherics that colour 'Midnight To Six Man's coupling, 'Can't Stand The Pain' also point to the future. Both tracks contain embryonic flashes of the new dimensions about to be explored.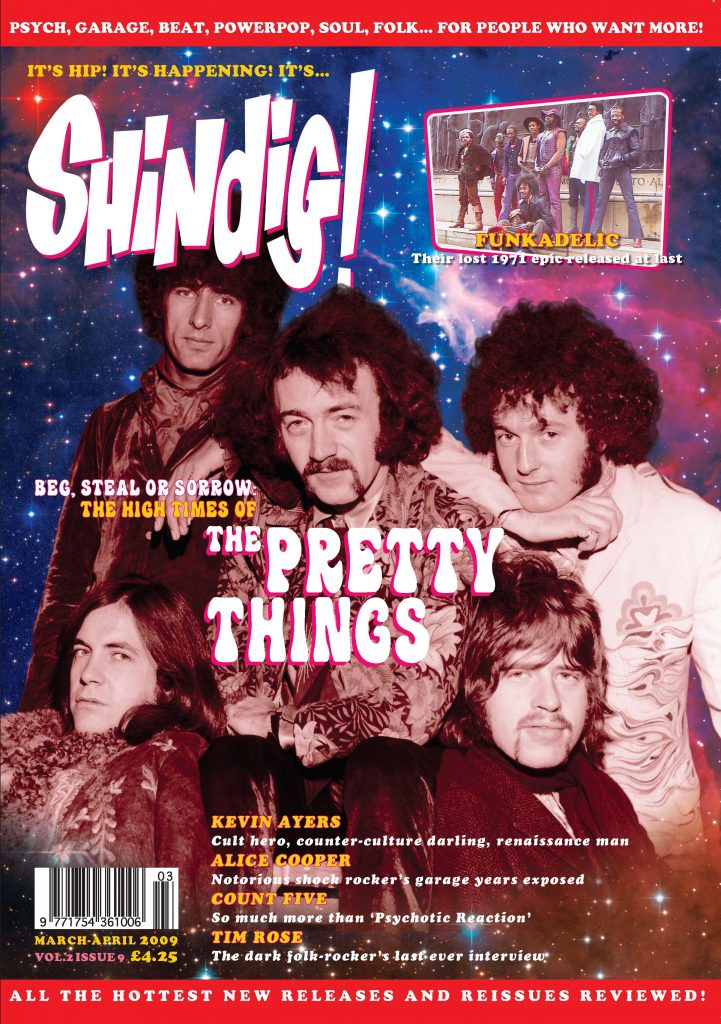 Early in '67 the Pretties lost two original members – rhythm guitarist/backing vocalist Brian Pendleton, and bassist/occasional harp wailer John Stax. The subsequent drafting in of ex-Bern Elliot and The Fenmen guitarist Wally Waller and drummer Jon Povey, would prove a most pivotal decision in the Pretties' history. "At the time I was in a band called The Fenmen," recalls Waller, "originally Bern Elliot & The Fenmen, but Bern Elliot decided, after two hit records, that as he was a huge star (history would later attest that he was suffering delusions of grandeur, and was in fact quite mistaken), then he should have most of the money, whilst we should continue on a straight wage. Naturally enough he got an absolutely unanimous two fingered salute (and it wasn't the one Winston Churchill was famous for), hence The Fenmen – a vocal harmony band was born."
Waller and Povey were initially brought in to add vocals to the remainder of the Emotions sessions. "Phil and I had been best friends since we were four years old, living opposite each other in the same street, in suburban Kent," relates Wally. "But I went off to be an electrical engineer, and he went off to Sidcup Art School." Realising this offered very little in the way of excitement, Wally soon had other ideas. "I found there was more electricity in music, and I took a huge swerve and became a professional musician with The Fenmen. Phil was familiar with The Fenmen line-up, having seen a few gigs, and he asked me, to ask Jon Povey (who used to take all the falsetto parts) if he would like to join also. The only trouble was that Jon was our drummer, and the Pretties drum stool already had an occupant." This was Skip Alan, who replaced Viv Prince during recordings for the Pretties' magnificent second LP, Get The Picture. "The solution was that Jon would play keyboards – he had had some piano tuition when he was much younger. The only other situation vacant was for a bass player (which I had never played before), so it was a bit of a learning curve for both Jon and myself, and a brave move by Phil."
Disliked by many fans, and the group itself, Emotions appeared in spring '67. Fontana, in an effort to make the group sound more commercial, had Reg Tilsley add superfluous orchestration. The group, understandably aggrieved, were dismayed by such label manipulations. Time still hasn't softened some opinions, as Wally attests. "I'm not sure I have any 'vivid' memories from the Emotions sessions, but if you pressed me, I would have to say it was listening in utter disbelief, at the sheer inappropriateness of most of the orchestral arrangements." Tracks like 'The Sun', 'My Time' and 'Growing In My Mind', to those familiar with the LP, are certainly subdued affairs, yet there's intensity, some deft playing too, and charmingly evocative lyrics.
'One Long Glance' is particularly strong, penned by the group's new chief writing triumvirate, Waller, May, and Taylor. No unwanted brass or string interjections, only Dick Taylor's stinging guitar and snatches of those exquisite vocal harmonies they would become expert at creating. "Jon and I were used to singing three and four part harmonies, counterparts, and call backs," reveals Wally, "all these things were second nature to us, and that was our first major contribution to the Pretties sound. Phil had no background in harmony singing, and I think he found the discipline difficult at first, but it soon started to gel, and a very distinctive blend emerged from our efforts. All the more surprising since individually our voices were, and still are, as different as chalk and cheese."
I don't care what anyone says; Emotions still gives off sparks here and there, and is shot through with enough of what can only be described as infant blossoms of the next few year's psychedelic experimentation. Who could deny the self-explanatory 'Tripping', where Phil spells out the words LSD over the verses, in reference to their psychedelic pal Donovan. "There were some great musicians on the sessions, and I had no problem in principle with orchestral augmentation," volunteers Wally. "It was quite simply not very sympathetic to what we were trying to do, but I was one of the 'new boys' so I kept my counsel. I do have some fond memories of the album. I suppose my favourite track would have to be 'The Sun', mostly because it was the first song Phil and I ever wrote together. It was after we wrote that, and a couple of others in an afternoon, that Phil invited me to join The Pretty Things." That Waller and Povey could also play a variety of other instruments was a major benefit for the new-look, new-sound Pretty Things.
Freed from Fontana's stranglehold, the Pretties signed with EMI Columbia in summer '67, beginning the group's truly psychedelic chapter. Alongside famed producer Norman Smith – engineer of many Beatles sessions, and instrumental in helping create The Pink Floyd's monumental debut, The Piper At The Gates Of Dawn – The Pretty Things conjured up some incredible sounds; benchmarks now legendary in the pantheon of British psychedelia. They opened their Columbia account with a bizarre, album-within-a-single style concept, 'Defecting Grey', a complex cacophony of noise that bombards the listener, gentle, then violent, with a mesh of distortions, and an invidious low-emitting drone.
Mellotron and sitar ever so slightly diffuse the sense of disquiet, while waltzing, high-as-a-kite vocal intimations float on top. "Sitting alone on an empty bench / mirrored above in the sky, sky sky…" As a single it was peerless, both blatantly challenging and sonically schizophrenic. 'Strawberry Fields Forever' and 'See Emily Play' – both remarkable works of surrealistic psychedelic pop, world-renowned for their innovation – are rendered relatively benign in comparison. Hiding on its B-side was 'Mr Evasion', a rocker, equally enthralling, if not quite as intricate as the topside. A volley of acerbic lyrics, great swishing effects and tons of searing, transcendental fuzz ensure its psychedelic standing.
Despite a no show on the charts, The Pretty Things were now firmly among the new sonic visionaries, constantly mapping out acid-traced pathways with wonderfully dynamic twists. Around this time, a BBC radio session the group did unveiled 'Turn My Head', a pulse-racing gem deserving of much loftier status. "'Turn My Head' was one of those songs that almost wrote itself," explains Wally. "As soon as somebody sang that first line, everything else followed, as if by inevitable consequence. I always liked the song, but for some reason it never really got our full attention. If we'd had another single at the time, that was looking for a B-side, it might have made the grade, but it wasn't to be."
Over the next nine months or so the group harnessed what time they could, in between touring overseas and club dates at home, developing the story line and working on the songs that would become the following year's masterpiece S.F. Sorrow. "Abbey Road sessions were in increments of three hours," clarifies Wally, "the first session of the day was from 10.00 am, till 1.00 pm – well we couldn't make any of those of course. The next sessions were from 2.00 pm till 5.00 pm. So the typical Pretty Things session started at 2.00 pm but was booked right through till maybe the wee wee hours. Once we were in, nothing else would be booked after us for the remainder of that day. Typically we would wind it up at about two or three in the morning." Encouraged in their newfound studio freedom, the future aspirations of The Pretty Things would know no bounds.
The underground live scene in London – in full swing since late '66 when UFO started –drew the hip crowd to gigs by happening groups, but how different was the circuit away from the epicentre? "There was of course a catch up period in the case of venues outside of London," as Phil May recalls, "we were booked a year ahead so we ended up playing the psychedelic set to some confused punters. We kept a few of the 'hits' in the set to try to keep the audience on our side and hopefully take them with us, but they tended to be in the encore!" Although places like Amsterdam and Paris had their own underground scenes, it was a similar situation on the continent. "I remember playing The Piper Club in Rome," says Phil, "and when we came on stage there was definitely a collective gasp when they caught sight of us. That was before we had played a note! Needless to say, we won them over in the end… just."
To boost their financial coffers, the Pretties had earlier got themselves hooked up with DeWolfe, a London-based firm that leased out incidental music for films. The group recorded under the freaky alias The Electric Banana – possibly named after the short-lived fad/hippie joke that smoking banana skins got you stoned? These recordings, released over three albums, could only be accessed from film and television libraries. For the uninitiated, the titles were: Electric Banana ('67), More Electric Banana ('68) and Even More Electric Banana ('69). What's astonishing is that these recordings are among the Pretties' most psych-inspired workouts, yet were only ever reissued on semi- or unofficial albums during the '70s and '80s. Or in the case of '97's The Electric Banana Blows Your Mind set on UK psychedelic specialist label Tenth Planet, released only in a limited vinyl pressing.
Some tracks from Even More… turned up in What's Good For The Goose (in USA the title was changed to Girl Trouble) a period flick starring the grand bastion of English embarrassment, Norman Wisdom. Our heroes are filmed on stage at the groovy Screaming Apple club, miming along gloriously to 'Alexander', 'It'll Never Be Me', 'Eagle's Son' and 'Blow Your Mind'; tripped-out treasures all. "I think I'm right in saying we spent about a month on location in Southport filming What's Good For The Goose, before we could get back to Abbey Road to wrap up S F Sorrow," remembers Wally. "We sat around in full make up for at least a week before we were called on to the set. It was a real holiday for us, it was summertime, and the weather was great. There were always a few acoustics lying about, and quite a few songs were written there." There's even some cool offstage action when the Pretties, and the whole hippie-style gang take over Wisdom's rented flat. The group are shown artistically daubing such words as "S F Sorrow" on the walls.
Chosen as a single in spring '68, the life-affirming 'Talkin' About The Good Times' and 'Walking Through My Dreams' ("Here in purple velvet now where time and motion slows") are two of the most psychedelic creations to ever bear The Pretty Things' name. The essence of the genre is captured in a perfect blend of organic and studio-devised dexterity, while an ever-widening range of sounds accompany the vicariously opulent vocal harmonies. "All the early harmony parts were invented on the studio floor, with both Jon and I responsible for most of the ideas" says Wally. Around this time, an extended version of 'Talkin'…' – complete with freak-out middle section – was a major focus of the band's live show.
It goes without saying that November '68's S.F. Sorrow is a startling, innovative work. It's the pinnacle of the group's creative endeavours, charged with brilliant, illustrative song writing. As one listens and gets to know the record, the feeling is of being sucked into Sebastian F. Sorrow's turbulent world, with all the undulating emotions and wealth of feelings incurred. Joy, innocence, hope and happiness are all fleeting memories as the slide into despair, loss of control and despondency is brought to life in a rich canvas of sounds. "The recording of S.F. Sorrow was a very intense experience," maintains Wally, "I think we were all aware that we were in a sense treading on virgin ground." The full clarity of the rock opera-style concept becomes clearer when the between-song narrative printed on the sleeve is followed. "The album grew as we went along, and it was recorded more or less in the finished running order. I think that helped us all stay 'emotionally connected' with the story line. The story inspired the music, and the music inspired the story." It's taken a long time, but, deservedly so, S.F. Sorrow is now regarded as one of the royal pillars of psychedelic rock. Up there with the greats, it easily bridges the gap between mind-bending Summer Of Love whimsy, and the onslaught of heavier rock efforts that ensued.
It is testament to the mastery of Norman Smith, Abbey Road's studio doctors, and The Pretty Things themselves that it's so rich in sound quality, especially given the limited technology available. "It was a very demanding task, as the most advanced recording machines that Abbey Road could muster were four track Studers," recalls Wally. "It meant we had to sub-mix many times during the course of making each track. When we set out to record it, we weren't really sure how it was going to end." With that in mind it's all the more incredible how powerful and convincing it all sounds. The record's illuminating characters, not least Sorrow himself, and the dubious 'Baron Saturday', give extra substance to the venture.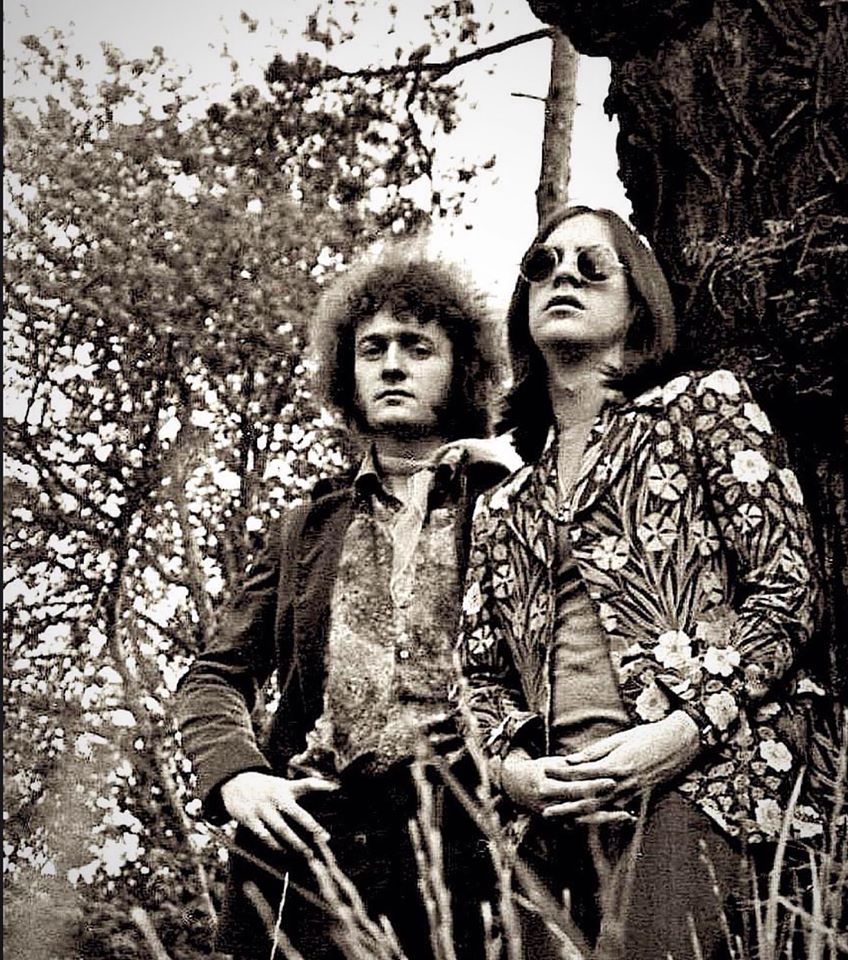 It's criminal that EMI didn't get behind the project with the promotional push it needed to enable generous sales, therefore it's unsurprising that first time round sales were poor. Yet now – like many artefacts from the psychedelic era – it has become a highly prized rarity. What did it matter that the deserved commercial breakthrough didn't materialise? "We all loved the life we were living, but I don't think any of us realised quite what a momentous time we were living through, or that we were doing anything in any way extraordinary," volunteers Wally. "Those first few years in the Pretties were a bit like watching passively as a kaleidoscope whirled round, and did all the work for you. It seems much more incredible now than it ever did then."
In producer Norman Smith the Pretties had found a "willing co-conspirator", someone whose belief in the group's many creative endeavours was unfaltering. On the great man's recent passing Wally stated the following in his moving tribute: "His enthusiasm for music was great as it was diverse and with his relentless pursuit of originality in recorded sound he helped us liberate so many of our musical feelings in the ground breaking late '60s."
During the making of S.F. Sorrow Skip Alan bailed out. His replacement was ex-drummer of The Fairies and Tomorrow,  John 'Twink' Alder. His time with the group was relatively short, though he definitely made an impact. In Tomorrow, his stage antics were captured for a Man Alive television documentary about The 14 Hour Technicolor Dream extravaganza – The Pretty Things also played here but sadly weren't filmed – called What Is A Happening? Twink's showmanship, and wild drumming style only added to the already outrageous Pretties spectacle. According to advertisements of the time, the group also staged mime presentations based on S.F. Sorrow at London's Roundhouse in '68.
With the level of performance and ability in the group ever-increasing, songs were becoming wider in scope; weirder too, as exemplified by 'The Journey', 'I See You' and 'Well Of Destiny' – an astonishing aural montage in triptych. Another harrowing Sorrow episode – though rousing and hypnotic with thick fuzz and a truly mesmerising vocal – was 'Balloon Burning', also the featured flip of final Columbia single. 'Private Sorrow''s unusual flute-led approach, and skirling military rhythms create an odd, faintly medieval air, at odds with the war-ravaged poetry the lyrics portray. "We kind of lived the experience as we went along," reveals Wally, "I remember for instance that during the recording of 'Private Sorrow' we all tied bandages round our heads and various other parts, that had all been liberally daubed with ketchup that we had nicked from the canteen. Peering over the vocal microphone and seeing two other mortally-wounded souls certainly increased the feeling of camaraderie, and the mock theatricals aided the creative process."
Despite the negative undertow that much of Sorrow exudes, the Pretties were having fun in the studio, flying high. "They practically had to throw us out of Abbey Road, we never wanted to leave and the sessions went on sometimes for 18 hours," enthuses Phil. "We worked as long as the technical staff could stay awake, and boy were they supportive, they got totally involved in the project and seemed to sense that we were all working on a ground-breaking project. I know that on most occasions, I drove back home as the milk was being delivered." Although Phil May's vocals are prominent on the record, other Pretties too were taking the occasional lead vocal.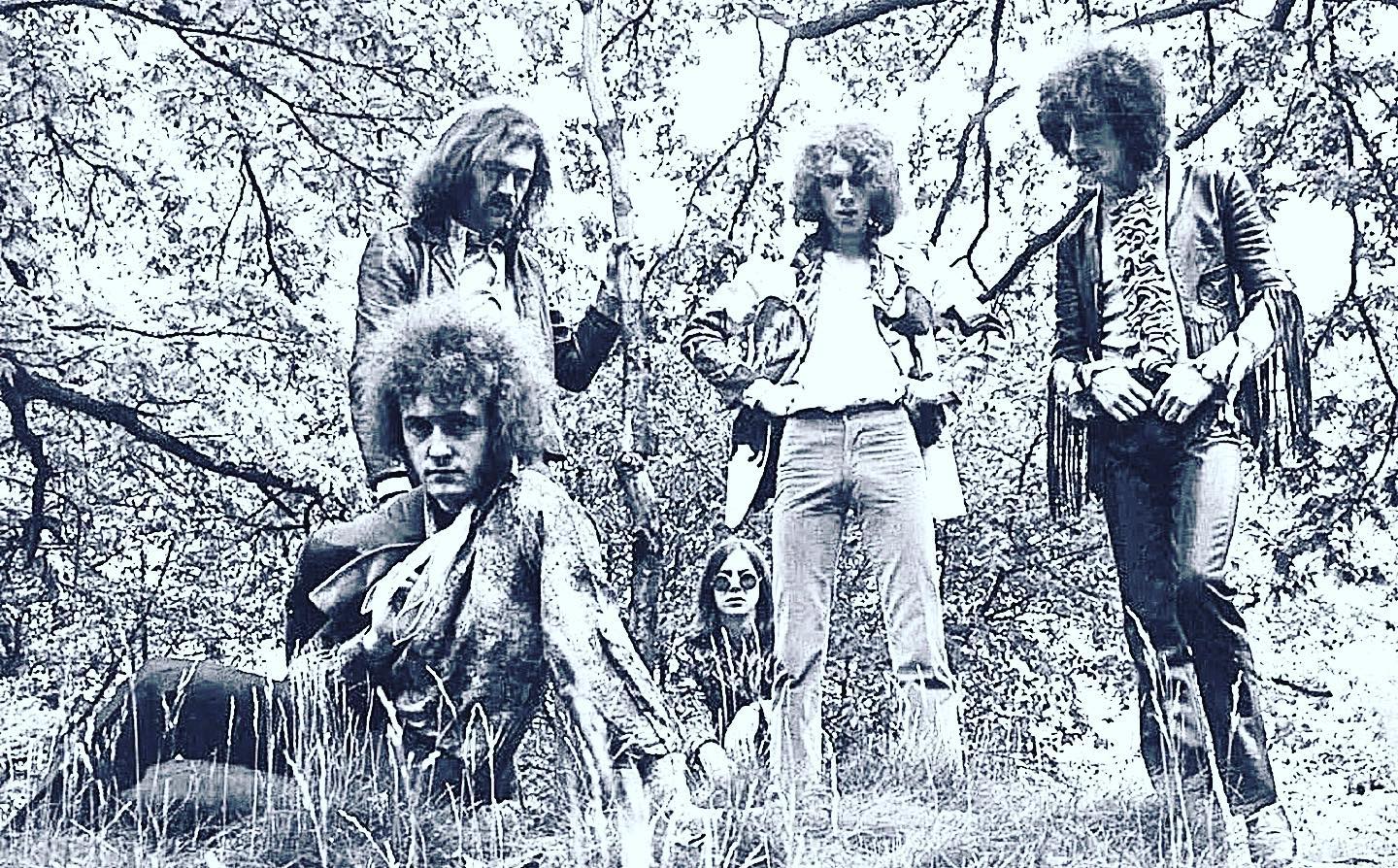 The fabulously eloquent groover 'She Says Good Morning' – surely a candidate for Top Of The Pops had it been issued as a single – features Wally on lead vocal, and it's Dick Taylor's sinister-edged tones we hear on 'Baron Saturday'. "Fortunately egos have never been a problem in The Pretty Things. We were five people who laughed a lot, and sometimes fought a lot, but didn't bear grudges, and any rifts were soon healed over a drink, washed down with another large portion of humour," reflects Wally. "I played lots of bits and pieces on S.F. Sorrow, including odd bits of keyboards. If somebody had an idea and could play it competently, that would be fine. Why bother teaching the thing to somebody else so that they could play it?"
With all the creative focus and unique talent on display, it's too cruel that S.F. Sorrow wasn't the universal success it should've been, but here we are in 2009, digging it still and examining its significance. "If you'd told me then, that I'd still be doing interviews about it some four decades later, I would never have believed you," says Wally today. The profound influence it had upon Pete Townshend – said to have worn out his copy of S.F. Sorrow within a week – can't be denied. Although familiar with thematic ideas (A Quick One, The Who Sell Out), he nevertheless borrowed a few ideas from the Pretties for Tommy. It's patently obvious the main 'Pinball Wizard' riff belongs to S.F. Sorrow's infinitely superior 'Old Man Going'; I'd say 'The Journey' also inspired Pete's rock-opera aspirations. In mid '69 Tamla Motown's Rare Earth label issued S.F. Sorrow in America in a strikingly different cover – a round headstone-style design – but it was too late, Tommy was already out and making a big splash. To add insult to injury, The Pretty Things were then pilloried as plagiarists.
By now Twink was out and Skip was back. But a more drastic move occurred when Dick Taylor, who founded the group, decided he'd had enough for now, going off to produce Hawkwind's debut. The Edgar Broughton Band's Victor Unitt was his temporary replacement. French fan, and singer Phillipe De Barge then asked if the group would back him on a project. They duly agreed, with Phil, Jon and Wally providing the songs and vocal backing. The sessions were completed but never officially released. Some old ground was revisited: 'Alexander', 'It'll Never Be Me' and 'Eagle's Son', though excellent as they are, they lack the magic of The Electric Banana versions. On 'Hello', 'Running You and Me' and the sublime beauty 'New Day', however, the group soars. Read more about this amazing venture – now official released through UT, the label of #1 Pretties acolyte Mike Stax – elsewhere in this issue.
As with Deep Purple, Pink Floyd and others, The Pretty Things switched to EMI's new progressive imprint, Harvest, issuing the dramatic Parachute LP in '70. By this time Unitt had stepped back into the Broughtons and the lead guitar role was taken up by Eire Apparent's gifted young gun, Peter Tolson. His electrifying fretwork saw the group well into the new decade.
With thanks to Phil May and Wally Waller– and in 2020 The Bexley Brothers Facebook page
---
PHIL MAY
9th November 1944 – 15th May 2020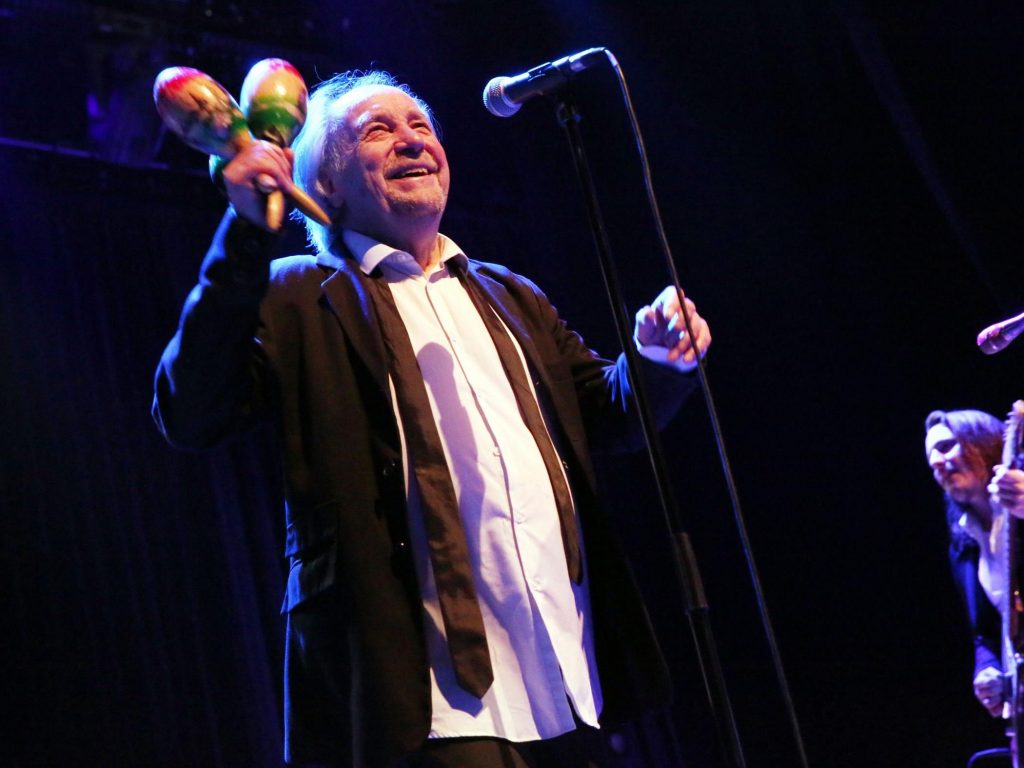 Lead singer with legendary, cult, first-wave, British, R&B band The Pretty Things dies following tragic accident.
It is with very deep sadness that the management of the Pretty Things have to announce the death of the band's lead singer, Phil May.
Phil May passed away at 7.05am on Friday 15th May at the Queen Elizabeth hospital, Kings Lynn, Norfolk. He was 75. He had been locked down in Norfolk with his family and, during the week Phil had suffered a fall from his bike and had undergone emergency hip surgery, after which complications set in.
Phil had been in poor health for some time when The Pretty Things played their last live concert, 'The Final Bow', on 13th December 2018 at the Indigo, O2 where they were joined onstage by old friends David Gilmour and Van Morrison.
Phil May leaves behind his son, Paris May, his daughter, Sorrel May and his partner, Colin Graham.