Companion Piece : Jack Sharp (Wolf People)
In issue 102 (available to order online now: HERE ), we featured an interview by THOMAS PATTERSON with JACK SHARP of Wolf People, talking about his solo debut Good Times Older, a beguiling selection of folk songs, many inspired by his home county of Bedfordshire, recorded with the help of Ian Carter and Nicola Kearey of Stick In The Wheel. As an online treat, here's the full transcript of the interview (conducted prior to the current Coronavirus pandemic).
---
SD: Hi Jack, congratulations on the album. We love it here at Shindig!. How long has the album been in gestation, and when did you decide you wanted to work in the English folk tradition?
JS: Thank you! I got into folk songs through Pentangle back when I was sampling records to make hip hop. I suddenly realised that I recognised all the tunes because my Mum used to sing them to me. I've been singing folk songs casually for years, because it fitted neatly alongside what I was doing with Wolf People, helped me find my voice, and inspired my writing a lot.
Ian and Nicola from Stick in the Wheel/From Here Records have always encouraged me to explore that side of my playing and singing, so I eventually decided to make a record and gave them a call.
SD: How does working solo compare with working with Wolf People, and how does it compare working in acoustic folk as opposed to a heavier rock sound?
JS: It's definitely more intense for me personally. I need to try not to think about the fact that I can't rely on anyone else. If you have a bad day in the band, the rest of them are there to sort you out and pick up the slack. When you're playing solo you have to try and forget that you're the only person providing the music, or the ground starts to disappear from under you. On the other hand, it's nice being able to dictate pace and add space wherever I want in the music without throwing the other players out.
I definitely saw it as a challenge going from Wolf People to solo stuff: Can I create something worth listening to with just my voice and a guitar? There's an awful lot of space left when you take drums, bass and electric guitar away.  The load ins are a lot easier though.
SD: How did you hook up with the Stick in the Wheel crew? What did they bring to the recording?
JS: Ian was one of the first people I met when I moved to London in 1999. I remember he gave me a load of digital music files (which was a new and exciting prospect at the time), and it included a version of Ghost Town where he'd edited out the happy verse. That was my first impression of Ian, and that he was an amazing producer. I didn't hear him play guitar till years after.
When I'd moved out of London years later I bumped into Ian and we'd both got into playing folk music. He played me the more folky stuff he'd done with Various Productions and I was blown away, then when I first heard Stick in the Wheel I was 100% on board. I just loved it. I got to know Nicola through Ian, because he mixed most of the Wolf People stuff and often bought Nic in to do backing vocals (she's on all the albums).
Both Nicola and Ian are incredible protagonists for music and creativity and are exactly the type of people you want to be around as a musician; hugely encouraging but also very straight up and uncompromising. Ian always says 'do good work, pass it on', and that's a pretty solid way to view making music and art. Do the best work you possibly can, then try to get it the attention it deserves, while encouraging other people to do the same.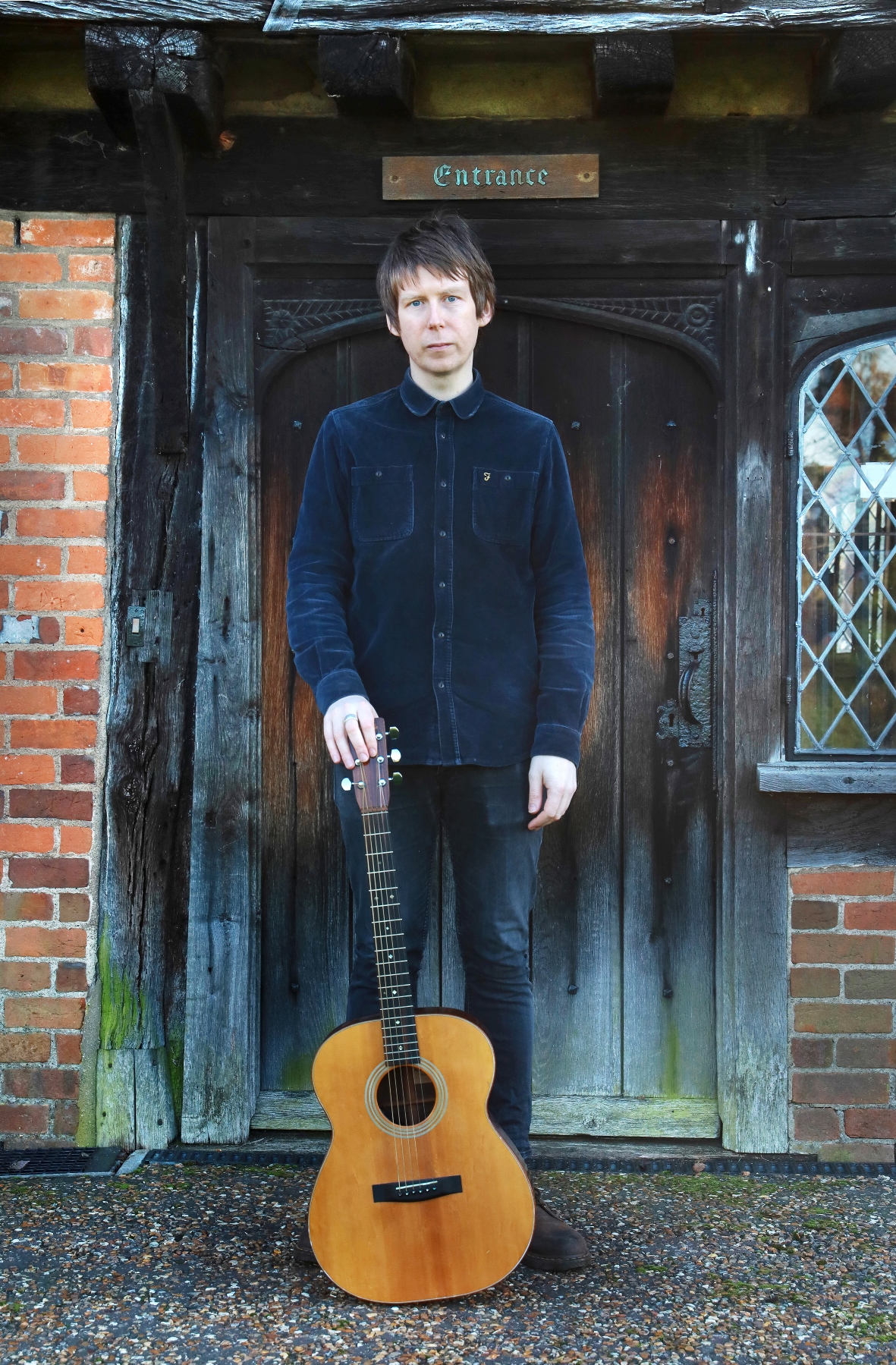 SD: How did you choose the material for the album? Did you have a lot to choose from, and how did you settle on the originals you included?
JS: The album is a collection of things I've enjoyed singing over the years with some original songs that sort of fell into my lap when I wasn't writing for Wolf People. I love Martin Carthy, Nic Jones, Shirley Collins, Pentangle, Fairport, Young Tradition, ISB and all of that 60's and 70's revival stuff, so I just ended up singing and adapting some of those into my style of playing, then looking further into archives and folk song books.
I tend to lean towards songs about the natural world, and songs that favour animals over humans, I guess due to a growing disillusionment with the human race. It's heartening to channel into those feelings going way back into history too, or at least bend the meaning of songs to my own way of thinking a little. Another factor is trying to find songs from the area I grew up (and now live), Bedfordshire, of which there's not many. That's forced me to heavily adapt material, adding or re-writing words and changing tunes that I didn't like or simply didn't exist in the examples I found.
I found quite a few songs in a book called Old Songs Sung in Bedfordshire (which was nearly the title of the album). It was a collection of songs (just lyrics actually) sent in to the local paper in 1906.
SD: I read you recorded it all in one day in a Moot Hall. Was that a recording process and location you found beneficial to your work, and would you work again in that way?
JS: We hosted a gig for Anna & Elizabeth in the Moot Hall the previous summer and the acoustics were incredible, so when Ian suggested finding somewhere special to record the album, I really wanted to use it again. If you've got to be in a room for 8 hours, it may as well be a 15th century timber framed market hall, right?
We actually went back a few times, but all the takes we picked were from a single day's recording. It was really freeing being produced by Ian because we've always self-produced the Wolf People records, so being able to concentrate solely on the music was a great change of pace.
I think it's always good to record in interesting spaces because it sort of frames the recording process, gives you a specific memory and atmosphere associated with a set of recordings that sets it firmly in time and space. For that reason, I'd probably go somewhere else next time to give it a different feel.
SD: Obviously a lot of the material related to Bedfordshire. Growing up, were you aware of the county's folk tradition, and what does the county mean to you today?
JS: Not at all, it's not really a place that has a lot of traditional music associated with it. There are the county specific May Songs, and Fred Hamer collected a few songs in the 50's and 60's, but it's not nearly as rich in traditional music as say Norfolk, or Cambridgeshire.
I wasn't interested in folk music growing up at all, but the environment had a huge impact on me. I moved from South East London when I was six, so suddenly being able to run about in the woods, and meet farm animals and stuff was mind blowing for me. I love Bedfordshire and it's been the focus of a lot of my song writing in the past, so it seemed like a natural progression to find some locally associated songs. There's a lot of history and material here, but I've always felt like that's going to be true wherever you are, it's just a case of digging under the surface a little bit, and asking around.
SD: What's next for you? Will you continue to work in the folk world? Will you be playing live, and if so, do the songs change in a live setting?  
I'm doing a launch and some in-stores, which will mostly be me with some help from Joe Woolley from Lords of Thyme and hopefully some guest spots from Nicola and Ian of Stick in the Wheel, so they should sound fairly faithful to the record. I'm trying to get out to more folk clubs while I'm not doing as much with Wolf People, to show my face at the singarounds and floor spots.
I contributed to a project for author Tom Cox, who is releasing an album of songs inspired by his short stories, and that should be out soon, also on From Here Records.
Photo credit – Christian Webb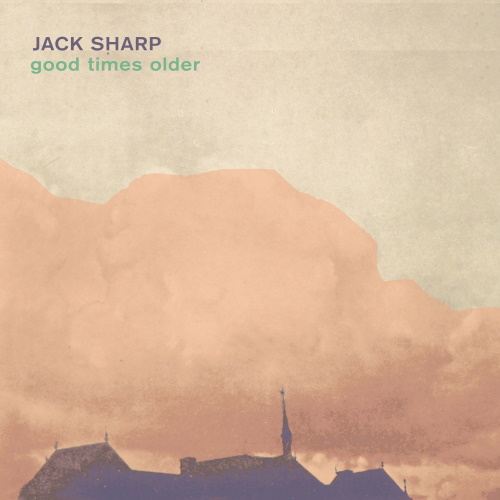 Good Times Older was released April 24th on From Here Records, and can be ordered HERE
Jack also kindly played at our "It's A Happening Thing – The Shindig! Lockdown Online Festival" you can watch the full festival HERE