Joe Kane and Marco Rea have made a great song, about a very real current issue, with a little help from their friends. Ladies and gentlemen, please let us introduce the marvellous CHINOFELDY. Please help 'Stay Home go viral
---
Chinofeldy is the brainchild of Joe Kane and Marco Rea, two of Glasgow's most prolific songwriter/producers. Designed primarily as a project to keep themselves sane during lockdown, they hope their fun songs and surrealist video bring some entertainment to anyone willing to watch along the way.
With help from psych-folk legend Lavinia Blackwall and a host of fab friends and lovers from around the world, Chinofeldy have crafted a heartfelt anthem for our times. Written and recorded over a weekend in lockdown, 'Stay Home' was realised by bouncing tracks across time and space resulting in a 122 track epic prodction!
Chinofeldy hope to bring some joy and optimism to the masses with this release and all proceeds of the sale of the single on BandCamp (pay what you like!) will be donated to the NHS COVID19 appeal. The track will follow on all major music streaming services from next week.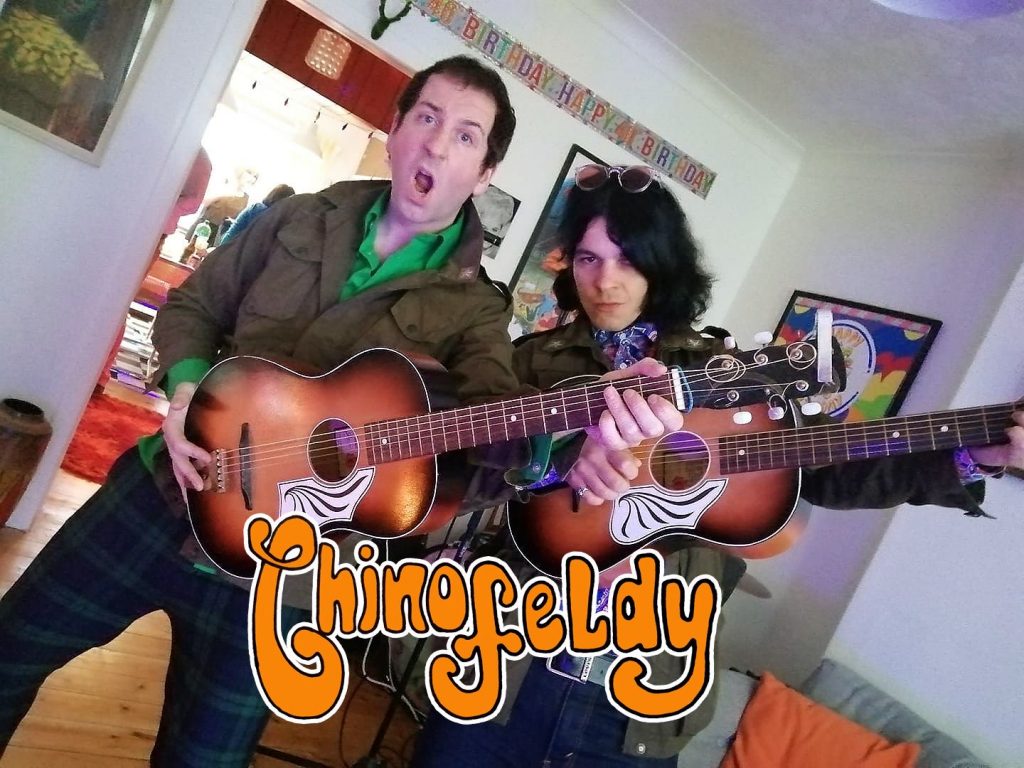 Written & produced by Joe Kane & Marco Rea
Lavinia BlackwAll – backing vocals/handclaps (Glasgow)
Joe Montague @All You Need Is Drums – drums (Leeds)
Gordon "Wilf" Wyper – horns (Sweden)
Clark Gilmour – CavernClark – backing vocals (Liverpool)
Frédéric Fugen REDD – hammond organ (France)
Danilo Fianii – slide guitar (Brazil)
Lindsay Humphreys – backing vocals/handclaps (Glasgow)
Nic Denholm – backing vocals (Los Angeles)
Kircaldy McKenzie (Famous Groupies) – vocals (Glasgow)
Delphine Franck – cello (France)
Cover art by Logan, aged 9
Mixed & mastered by Joe Kane/Radiophonic Tuckshop