JON "MOJO" MILLS, THOMAS PATTERSON, BEN ADLAM, FIONA McQUARRIE and SARINA REUBEN ring in Christmas 2019 with guests HUGH DELLAR and BARRIE CADOGAN.
---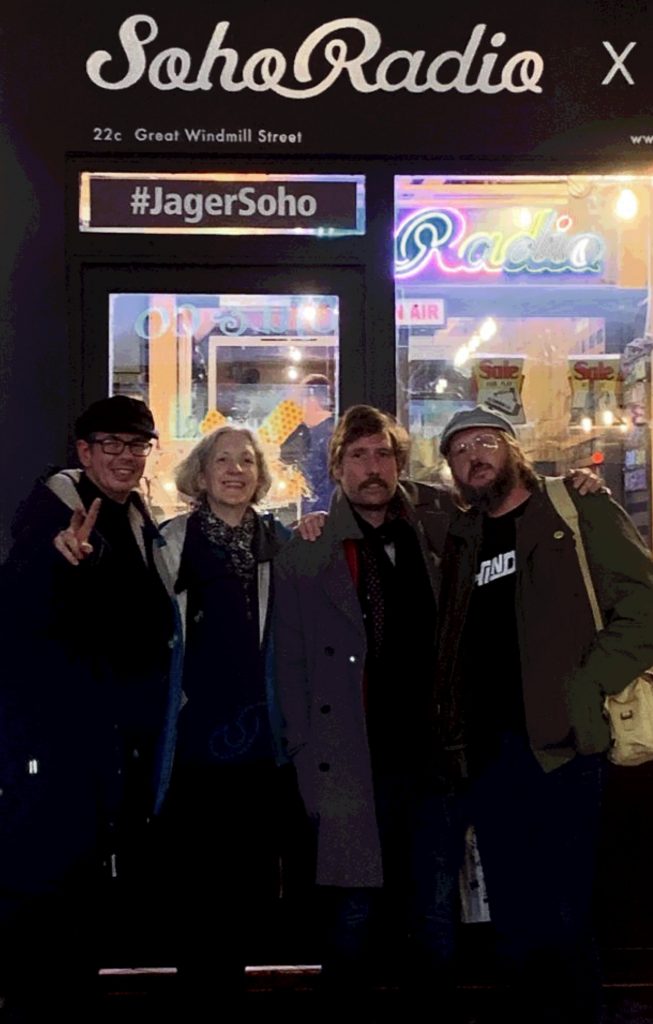 Track list
Roger Limb – The Box Of Delights Opening Credits
Vince Guaraldi – Christmas Is Coming
The Blues Magoos – Jingle Bells
Wild Honey – Angel's Christmas
Rotary Connection – Christmas Love
Bob Dorough – Blue Xmas (To Whom It May Concern)
The Monkees – Rui Chiu
Johnny Keating – We Three Kings
Marty Feldman – A Joyous Time Of Year
Jackie & Jill – I Want The Beatles For Xmas
The Go-Gos – I'm Gonna Spend My Christmas With A Dalek
The Staple Singers – Who Took The Merry Out Of Christmas
Soul Saints Orchestra – Santa's Got A Bag Of Soul
Saturday's Children – Christmas Sounds
Vashti Bunyan – Winter Is Blue
Hep Stars – Christmas On My Mind
Jackie DeShannon – Do You Know How Christmas Trees Are Grown?
Marvin Gaye – Christmas In The City
Lou Rawls – Little Drummer Boy
Mott The Hoople – Death May Be Your Santa Clause
T-Rex – Christmas Bop
Elton John – Ho! Ho! Ho! Who'd Be A Turkey At Christmas
Nilsson – Remember Christmas
Free Design – Close Your Mouth It's Christmas Time
Gene Clark – Winter In
The Band – Christmas Must Be Tonight
Dory Previn – The Crooked Christmas Star
The Everley Brothers – Christmas Eve Can Kill You
Jethro Tull – A Christmas Song
Can – Silent Night
Wishing all our readers, listeners and friends a very, very happy and prosperous new year.