Kacy & Clayton return to London!
Once again we at Shindig! have worked with Psych-A-Rella to bring yet another night of electrifying live music. KACY & CLAYTON return to The Victoria in Dalston on the 10th February and this time they are bringing a full band and support from ALEX REX of Trembling Bells.
---
When KACY & CLAYTON played for us as a duo last year the show sold out and it was a truly memorable performance, so good that we had to have them back as soon as we could. Promoting their most recent album Carrying On KACY & CLAYTON are taking there country infused folk all around Europe.
"Our songs for this album are inspired by rural living of the past and present, highlighting the toll that urban dwelling can take on first generation kids moving out of the country into the city." 
Supporting will be ALEX REX, Alex Rex is the nom de guerre of Alex Neilson – drummer to some of the most innovative musicians on the international underground, including Bonnie "Prince" Billy, Shirley Collins, Jandek and Current 93. Alex has synthesised the agonised self-invention and charismatic death-drive of these artists into his solo vehicle – abandoning the folk-rock pomp of his previous band Trembling Bells for something darker and wilder.
The music KACY & CLAYTON make is inextricable from where they grew up. They sing about the kind of people you'd find in Wood Mountain, Saskatchewan (population very few). The hills, barns and remoteness of the area are in these songs, with a bittersweet acknowledgement that this music has taken them far from home. Their sound is equal parts homespun, coming from a family and community where playing music is an ever present part of social gatherings, and the rare country, blues and English folk rock these second cousins obsess over and collect. For Carrying On, Clayton cites as influences: Bobbie Gentry's The Delta Sweete, Hoyt Axton's My Griffin Is Gone, Cajun fiddle music, and the steel guitar of Ralph Mooney who played on many of the records that defined the Bakersfield country music scene of the 1950s. Sixties psych has also woven its way into these new songs; Kacy enjoys telling people that they live 250km from the mental hospital that coined the term 'psychedelic'.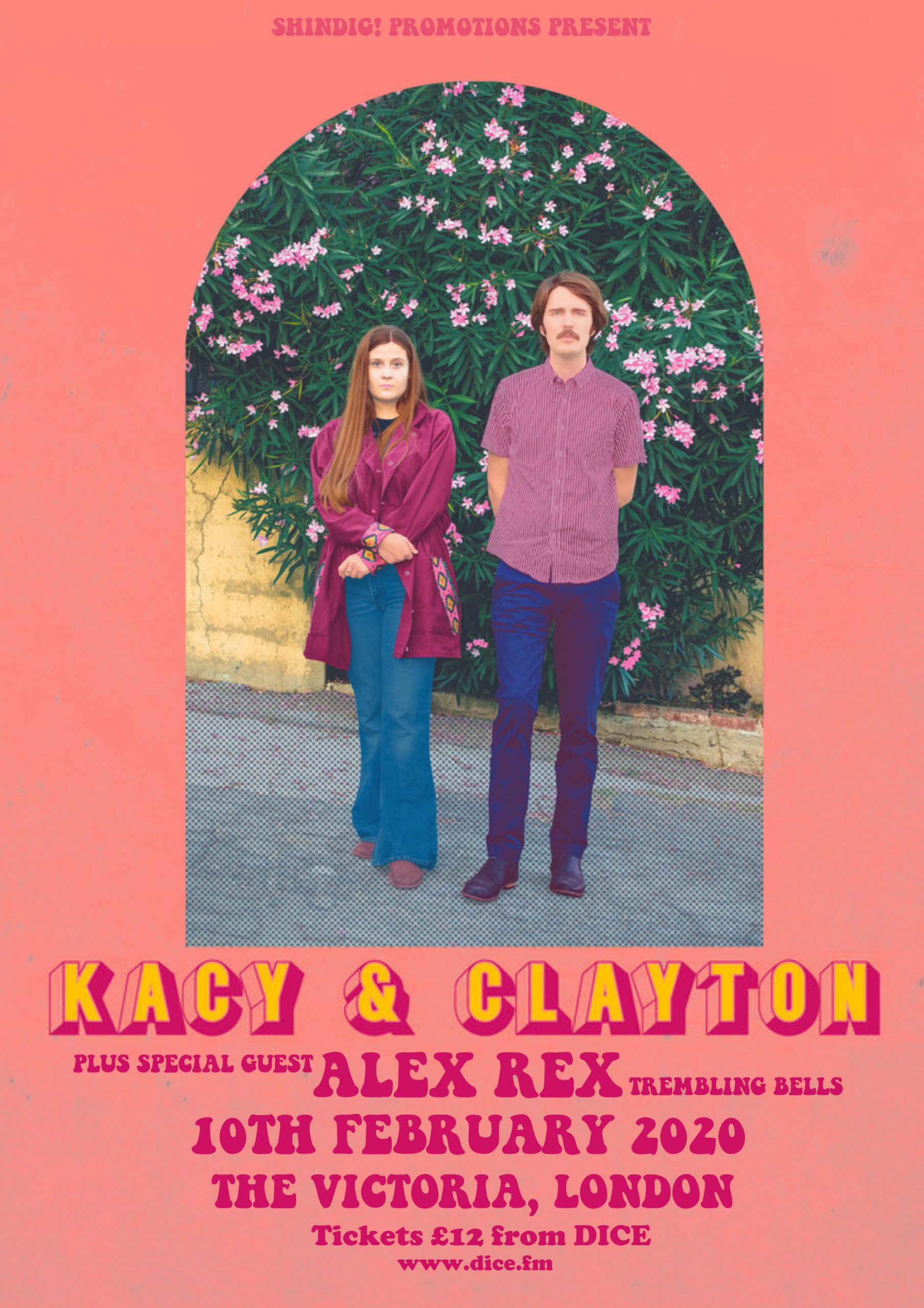 Tickets on sale HERE.
For more details of the tour and to buy Carrying On click HERE.