Guided By Voices – Companion Piece
CAMILLA AISA takes a tour through the essential albums from GUIDED BY VOICES and compiles a playlist of 100 songs encompassing their entire back catalogue.
---
FACTORY OF RAW ESSENTIALS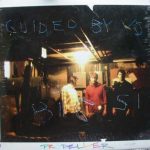 Propeller
(Rockathon, 1992)
An unlucky band exiting the music business, but still opening their last album with a propulsive self-celebratory chant: GBV! GBV! They're either madmen or prophets. The 4-track wizardry and covert melodic genius of Propeller seem to suggest the latter…or maybe both. By the end of it, what was supposed to be a farewell has turned into a new beginning.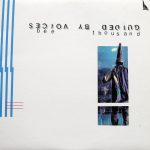 Bee Thousand
(Scat Records, 1994)
A milestone of indie, 90s music and – why not – rock in general. Timeless anthems ('I Am a Scientist'), quintessential GBV quirks ('Gold Star for Robot Boy') and even Polythene Pam's lunatic Christmas sequel ('Kicker of Elves'). If that wasn't fab enough, side A closes with 'Echos Myron', a strong contender for greatest song the Beatles never wrote.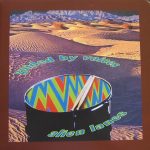 Alien Lanes
(Matador, 1995)
The other classic. As the art of collage demands, it's more than the sum of its parts. Nevertheless, it features lo-fi treasures that proudly stand on their own ('Game of Pricks' and 'Motor Away', just to name two). And the best introduction an album could hope for, 'A Salty Salute': come on, come on, the club is open.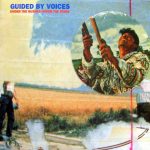 Under the Bushes Under the Stars
(Matador, 1996)
GBV bring new ambition into the studio, and indie's own White Album is born. A  complex jewel that showcases one of the finest moments of Dayton rock: Pollard commits some of his most timeless compositions to tape (and so does Sprout), with Kim Deal producing the best cuts. Notoriously trying gestation behind what might be the band's most impressive output of all: definitely worth it.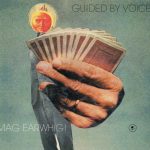 Mag Earwhig!
(Matador, 1997)
The first post-classic lineup effort. Enter Doug Gillard, the band's key guitar wizard for the years to come (he also pens the monumental 'I Am A Tree'). Bob leads the regenerated GBV to power pop glory, unearthing new anthems along the way ('Bulldog Skin', 'Jane of the Waking Universe'). Crunchy, tight and irresistible.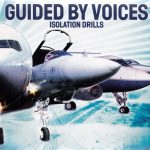 Isolation Drills
(TVT Records, 2001)
Arguably the band's most underrated lineup – with Gillard and drummer Jim Macpherson bringing an unprecedented elegant thunder -, and certainly some of GBV's greatest studio accomplishments. High points of Pollard-penned brilliance ('Fair Touching', 'Chasing Heather Crazy') and the zenith of power pop fun ('Glad Girls').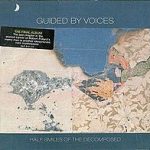 Half Smiles of the Decomposed
(Matador, 2004)
GBV's second farewell record – the band called it quits after the release, finally reuniting in 2010. A captivating look into the more pensive side of the Pollard universe: invincible melodies as usual, longer, more polished weaving, the sheer beauty of 'Girls of Wild Strawberries' and 'Window of My World'.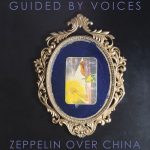 Zeppelin Over China
(Guided by Voices Inc., 2019)
The tireless current line-up kicks off a most generous year by cooking up a scrumptious continental breakfast. Sure, "most of us are quite pleased with the same old song", but there's no time (better yet: no reason) for nostalgia in the world of Guided by Voices.
Honorable mention: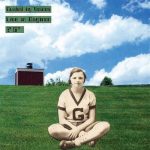 Live In Daytron ? 6°
(Rockathon, 2010)