MARK GOODALL follows the 30-year journey of Essex guitarist IAN JELFS, who left these shores to expand musical boundaries in France
---
Readers of Shindig! are naturally well versed in the British and American experimental rock music of the late '60s and early '70s. Perhaps less familiar is the wealth of music mining similar territories (and often beyond) from just across the English Channel; namely the French rock and pop scene of the same era.
Brit music fans may actually be surprised to hear out how "out there" French music of this period could be. Listen, for example, to Igor Wakhevitch's epic 'Danse Sacrale', L'Origine's eponymous single from 1969 or Jacques Filh's mind-bending 'Wraaaach!!!'. French artists such as Pôle, Semool and Fille Qui Mousse appeared on the infamous Nurse With Wound "list". And if you think Bill Nelson's Red Noise are weird try the French version led by Patrick Vian (son of Boris). The catalogue of the BYG label, recently hailed with a superb Andy Votel/Finders Keepers compilation, holds many treasures.
The French scene is definitely worthy of serious attention and a rare and fascinating bridge between these linguistically distinct yet equally diverse music scenes can be found the work and career of the British guitarist and composer Ian Jelfs.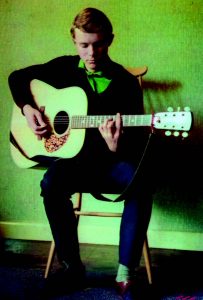 Jelfs was born in Barking, Essex in '49. Still only 14, he joined The Cutaways, a rhythm 'n' blues outfit from Godalming, Surrey, where an unlikely beat scene was developing. The cutaways began to win plaudits and prizes, including a touring slot at the Crazy Horse in Germany, which Ian was unfortunately too young to take up.
In nearby Guildford, keyboardist and songwriter Philip Goodhand-Tait had formed The Stormsville Shakers, now highly regarded as a cult British R&B combo. They eventually joined Parlophone and publisher Dick James signed Goodhand-Tait as a composer.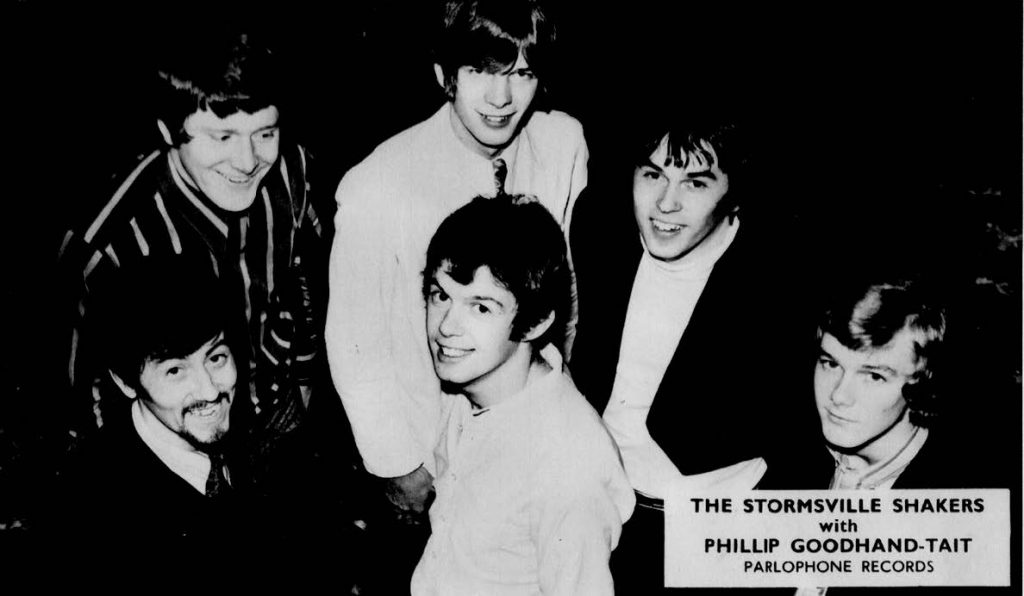 Jelfs joined the Shakers along with sax player Mel Collins in '65. Goodhand- Tait remembers Jelfs' guitar playing as "precise and jazz-based, in contrast to the Clapton-esque indulgence or 'speed licks' played by other guitarists at the time". It is this innovation and eclecticism that would make Jelf's music so distinctive and varied. A gig at Parisian club La Locomotive led to a sizeable Gallic following, and on their return trip to France, an EP was recorded for Odeon under the supervision of legendary French arranger Claude Bolling. One particular track from the EP, Goodhand-Tait's 'The Number One', with its urgent, driving sound (developed no doubt from the band's residency backing Larry Williams) has become a freakbeat DJ staple.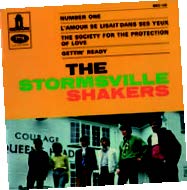 Jelfs, Collins and Goodhand-Tait then formed Circus, one of the great forgotten British jazz-rock groups. When Goodhand-Tait left to pursue a solo career in '69, Collins took over composing duties while Jelfs took on lead vocals. A residency at The Marquee, sharing the bill with the likes of Keith Tippett and John Surnham, encouraged the experimentation and genre-bending that is such a crucial and innovative aspect of late '60s/early '70s music culture.
Circus's highly-collectible debut LP (for Transatlantic) begins with a powerful psychedelic version of 'Norwegian Wood', Jelfs' guitar lines fringing into distortion while the chords form appealing jazz shapes. It is one of the great Beatles' covers. The LP also features jazz-inflected psych-ballads such as 'Pleasure Of A Lifetime' and 'Goodnight John Morgan' and jazz covers by Sony Rollins and Charles Mingus. Throughout, Jelfs' guitar playing is precise and exquisite.
When a second Circus LP failed to materialise Jelfs moved to France and joined the psychedelic French group Alice (named, naturally, after the Lewis Carol novel), playing on their '73 LP Arrêtez le Monde. Alice was led by the eccentric and brilliant bass guitarist and flautist Alain Suzman, a former member of Jean-Pierre Masseira's 'Studio Antibes' house band. Alice's sound was a development out of pure hallucinogenic experimentation. The group recorded for the cult BYG label and attempted a London break-through with the help of Giorgio Gomelsky.On Arrêtez le Monde, Jelfs contributed clean, intricate lead lines but was too often swamped by the grandiose wall of sound created by the various moogs and mellotrons and the drug-infused experimentation nature of the production. Nevertheless tracks such as 'Le Roseau' contain glorious riffs.
Even further "out there" was Jelf's project as guitarist with French rock group Machine Of The Universal Space-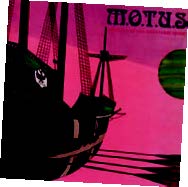 AKA- M.O.T.U.S whose sole LP remains a prog classic. Jelfs sung lead and composed the opening two tracks: 'Let It Get Higher', a slow, heavy evocation of a drug trip, and 'Summer Song' a delicious jazzy groove where the verse melody is delivered simultaneously on lead guitar and vocal. Jelfs also contributed the piano-driven ballad 'Out In The Open' which would not be out of place in a set by The Band. Jelfs ability to switch between crunching riffs and subtle chord progressions as always adds weight to the other songs on M.O.T.U.S notably Combelle's weird 'Ba'albeck stone' and the fusion-like 'Green Star'.
These collective units of experimentation were by no means exclusive to the French rock scene and yet it is through the highly creative synthesis of music, film (the scene around actor and experimental film-maker Pierre Clementi), poetry, performance (the work of avant-garde director Marc' O), mind experiments (drugs) and politics (the May '68 événementsin Paris) that the Gallic psychedelic scene comes into its own.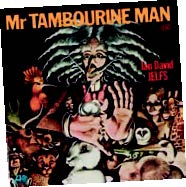 Aside from a solo single for Atlantic, covering Dylan's 'Mr Tambourine Man' and The Beatles' I've Just Seen A Face',  Jelfs devoted his subsequent musical career to collaborations with his French wife Valerie Lagrange, a singer and actress of considerable charisma and talent. The couple were immersed in the Parisian underground scene and yet also forged out on their own, signing to Virgin and working with the British punk/reggae outfit The Ruts.
Their first Virgin LP saw Lagrange and Jelfs adopting the new wave stylising of groups such as Blondie and The Passions combined with a certain bubblegum flavour. The LP featured their friend ex-Gong guitarist Steve Hillage and members of the new wave group The Sinceros
On Lagranage's '83 Les Trottoirs de l'éternité, recorded in London, Jelfs composed all of the music, switching between guitar and keyboards. Mel Collins returned to play sax on the LP. 'Heroine de Serie Noir' examines the tragedy of drug addiction, something Jelfs was to experience all too personally. On these recordings Lagrange was also developing with Jelfs a keen sense of reggae and other "world music" styles. This would mirror the integration of European song traditions with other forms of music, long part of the French musical aesthetic.
The serious drug and alcohol problems Jelfs endured eventually took their toll on his health and he is sadly now unable to play. Nevertheless, through an eclectic series of projects, Jelfs has woven an intriguing path through the fertile experimentation of both the Anglo-Saxon and Gallic rock scenes, a psychedelic manifestation, if you like, of the entente cordiale.