We have just discovered PAUL STEEL, and we love his talent. His glossy Wilsonian, sugar coated Musical-intoned pocket symphonies stun. 'Skydaddy', taken from the forthcoming Carousel Kites album, gets the Shindig! exclusive
---
Excessive, irreverent pop made for it's own sake, Carousel Kites is a psychedelic journey through the highest points of melodic pop sophistication. With nods to Gershwin, The Beatles, Todd Rundgren, The Beach Boys, Burt Bacharach, Phil Spector, The Free Design and The BBC Radiophonic Workshop.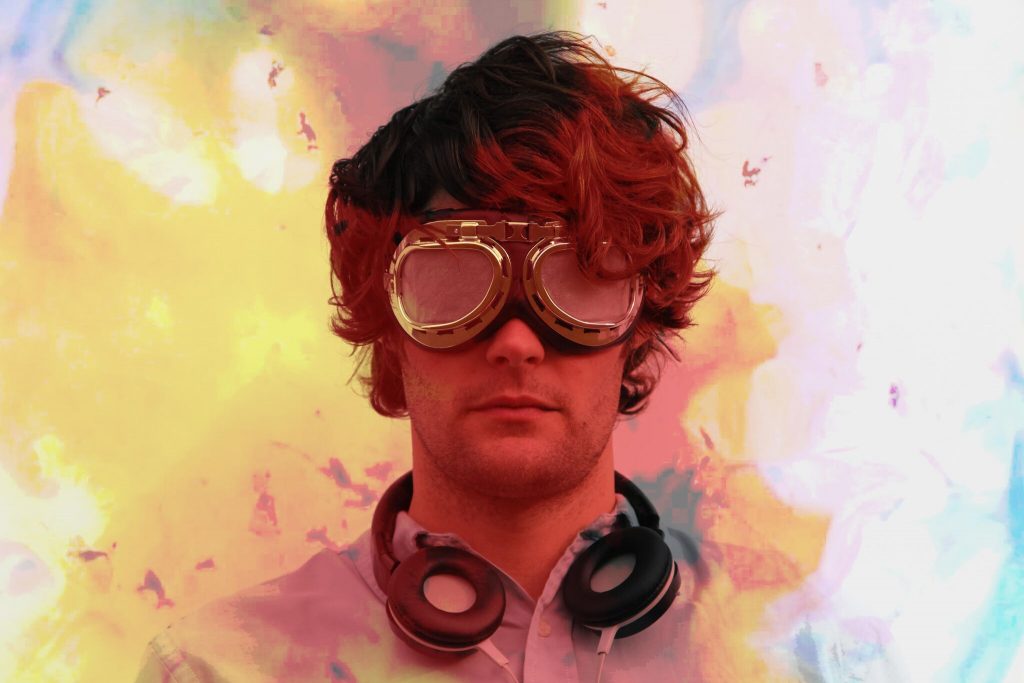 Paul Steel released his extraordinarily ambitious bedroom-recorded debut album April & I as a 19-year-old and was hailed as the second coming of Brian Wilson by pop royalty including Andy Partridge from XTC, Van Dyke Parks and Sean Lennon. Beach Boys collaborator Stephen Kalinich became a friend and mentor, and worked with him on Carousel Kites. Paul was signed to and then unceremoniously dropped by a major label for not being commercial enough, and then found regular work as a jobbing songwriter for the likes of Nicola Roberts, Mika, Empire of the Sun, Luke Sital-Singh, The XCERTS and countless other mind-numbingly bad pop wannabees. His music also features in the Oscar winning film The Shape Of Water by Guillermo Del Toro.
A mere 10 years later, he returns with Carousel Kites, a loose concept album reflecting his rocky trajectory through the quagmires of the music industry. He began with a working title of April & II (only works written down) and fleshed out a narrative starting with the very same "I" from before. Now grown up and miserable in April's absense, Carousel Kites proceeds to tell the story of his salvation through a Mr Ben inspired fantasy shop door – with the shopkeeper voiced by legendary poet and Beach Boys lyricist Stephen Kalinich – where he enters a kaleidoscopic faustian nightmare encountering grotesque characters of his own making before eventually stumbling upon his own take on happiness, living forever in his dreams.
To record the album Paul was joined by Nick Littlemore (Empire Of The Sun, Elton John v Pnau), actor and saxophonist Ralph Brown (Withnail & I, Star Wars), labelmates and old friends The XCERTS and Luke Sital-Singh (who was also experiencing a major label dropping) and his original guitarist Rachael Wood (taking leave from her gig as musical director for Cirque Du Soleil).
Weary of writing music for other people, he felt it was time to go back in to the studio and wanted to release another album before he was thirty. By design Carousel Kites is a challenging and relentless listen but he's finished it and it's glorious. It might be everything a record shouldn't be in 2018, it's greatest strengths are also its biggest weaknesses but it's the record he set out to make from the start and entirely on his own terms.
Twitter: @paulsteel
Instagram: @paulsteel