The Shindig! Revue #2 Band Showcase – Cat Black
BEN ADLAM has the unenviable task of introducing a band almost possibly  hard to introduce – London retro rockers CAT BLACK, who headline The Shindig! Revue #2 on Friday 18thMay at The Victoria in Dalston. Tickets here
---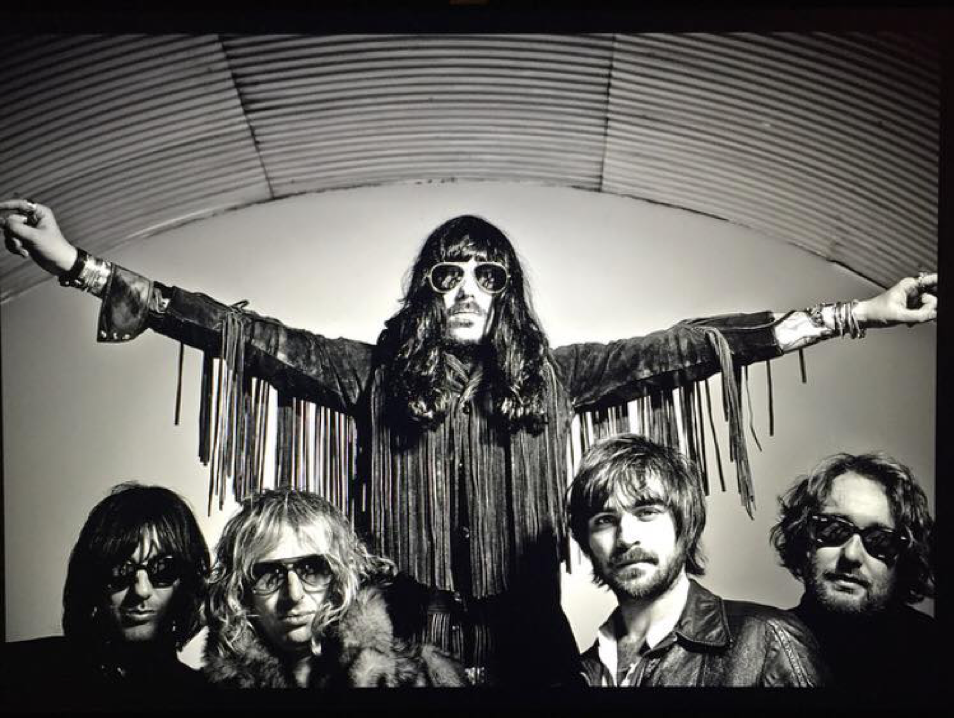 Formed in a wizard's hat in 2011, East London quintet Cat Black have been blowing audiences away for the last seven years. Their full throttle rock 'n' roll drives at 100mph with no hands on the wheel and both eyes on the rear view mirror. Retrospective, yes. Revivalist, no.  The intertwined guitars of Ed Jalil and Dave Preston have authentic '70s overdrive and licks, the rhythm section (Tony Coote on drums and Lee Grubb on bass) keep the grooves flowing. Cat Black also have a rare commodity in a world of beige singers, they have a solid gold, 100% gen-u-ine, bona fide frontman.
Like the rock 'n' roll bastard messiah child of Mick 'n' Keef , Rodders 'n' Woody, Chris Robinson, Jim Jones and Bobby Gillespie leaping from the stage, Billy Skinner is a cyclone of a front man, engaging, funny and really fucking loud! His particular brand of rock 'n' roll excess has graced almost every stage in London and across the country leaving jaws on the floor and ears pinned to the wall. It's no surprise that they were voted one of the NME's Must See Live Acts.
Criminally under represented on record Cat Black have released a single self titled EP (buy here). Six tracks of diamond encrusted glam spliced with Exile era Stones and The Black Crowes.  The sound is a journey to a time of choppers, hotpants and spangles, it's '73 and it's hot.  I feel shortchanged, there should be an album, there should be stadium tours, there should be stretch limos, this is real rock 'n' roll band!
Come to the Vic and catch the black cats.