The Shindig! Revue #2 Band Showcase – Black Cat Revue
BEN ADLAM introduces Glasgow quartet BLACK CAT REVUE who'll be making their London debut and taking the middle slot at The Shindig Revue #2 on Friday 18thMay at The Victoria, Dalston. Buy tickets here
---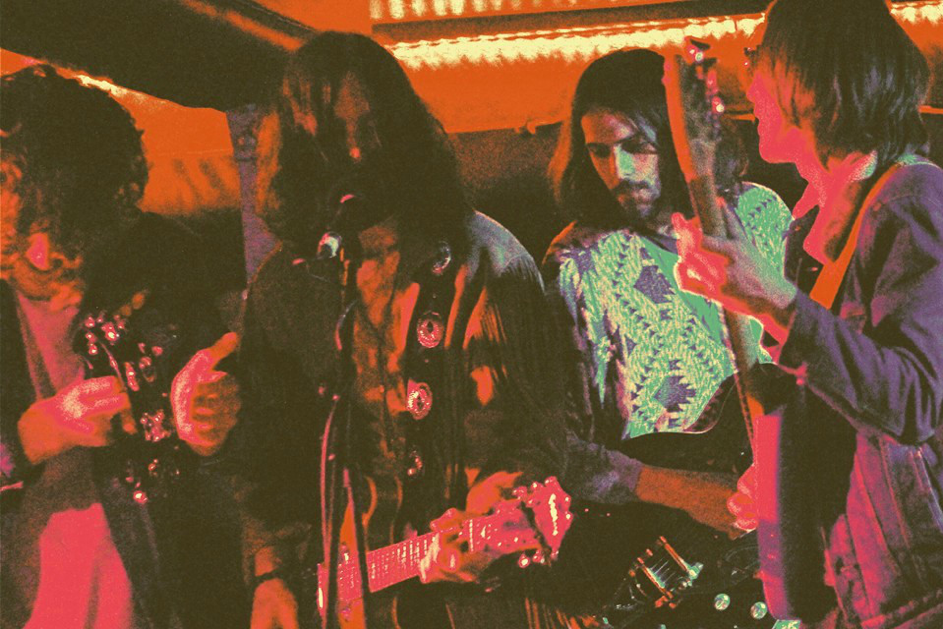 Black Cat Revue were born when (in their own words) "two freaky cats met atop a grassy knoll at midnight under a full moon to marinate in smoke and play sacred vibrations to each other". On that night a brand new psychedelic fuzz manifesto was written and they've been preaching it ever since. Those two freaky cats were Garry Thomson and David McIlwraith. After some gigs as a duo they were joined by bassist Gary de la Latina and more recently Alex Abate behind the kit.
With a knack for writing songs that spin around your head for days and a steely determination to convert the masses to the psychedelic way Black Cat Revue have made great advances north of the border in their three short years, supporting heavy hitters such as Thee Hypnotics, The Stairs, Mystic Braves and Night Beat as well as playing for BBC Introducing at the legendary King Tut's Wah Wah Hut. Now these psychedelic post-punk outlaws are coming south!
Last year's debut single 'Them Red, White & Blues' b/w 'Gravedancer' (Buy It Here) is an acid drenched West Coast jangle affair that feels like it was recorded in a Berlin coal cellar.  Full of reverb and echoes but still feeling intensely claustrophobic, shades of Neil Young and The Black Angels, it's a strong beginning and definitely deserves a follow up soon!
---