Bill MacKay & Ryley Walker
BILL MACKAY & RYLELY WALKER return with new colloborative album SpiderBeetleBee. MARC LE BRETON asks the duo about the creative process.
---
Following their previous collaboration (2016's Land Of Plenty) which comprised of live tracks assembled from a residency in Chicago, Bill MacKay and Ryley Walker's second album SpiderBeetleBee is a more focused studio-based outing. A honed, deliberate affair that features mellifluous playing that makes subtle use of some long-standing friends and collaborators. "The tunes all began as guitar songs" says Walker.  "The idea of collaborating with our peers came upon us right before hitting the studio. Definitely a fine choice as I think it expands the music into other universes very well." MacKay concurs "I agree, Ryan (Jewell, Tabla) and Katinka (Kleijn, Cello) brought those songs into another space that widens the entire record."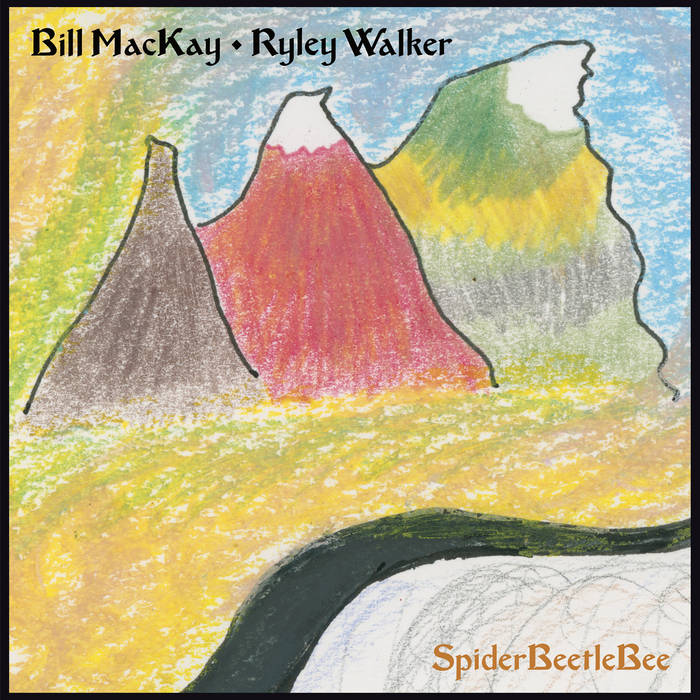 Initial listening brings to mind the searching quality of primitive guitar (John Fahey being its greatest exponent) with the interplay of Bert Jansch and John Renbourn and there's a breadth of differing international influences that flit across the songs. 'I Heard Them Singing' for instance features a Requinto guitar which, says Mackay, "Has special timbres that mix so interestingly with other strings" and gives it a Spanish/Portuguese flavour.  Shindig! asked what makes for the ideal listening environment. Walker grins, "Either coming up or coming down is my preferred experience. I like the idea of the record being background music as well; put it on while you make somebody special some fried eggs, you know"
There's also a cinematic feel to the album as a whole and MacKay agrees "I think of a lot of the music that I dig, and that I write, as being filmic. So, I think you've got a good handle on it there. Get a window seat on the train, and dig in. Some folks who've heard it pre-release swear it's a trusty companion on long drives."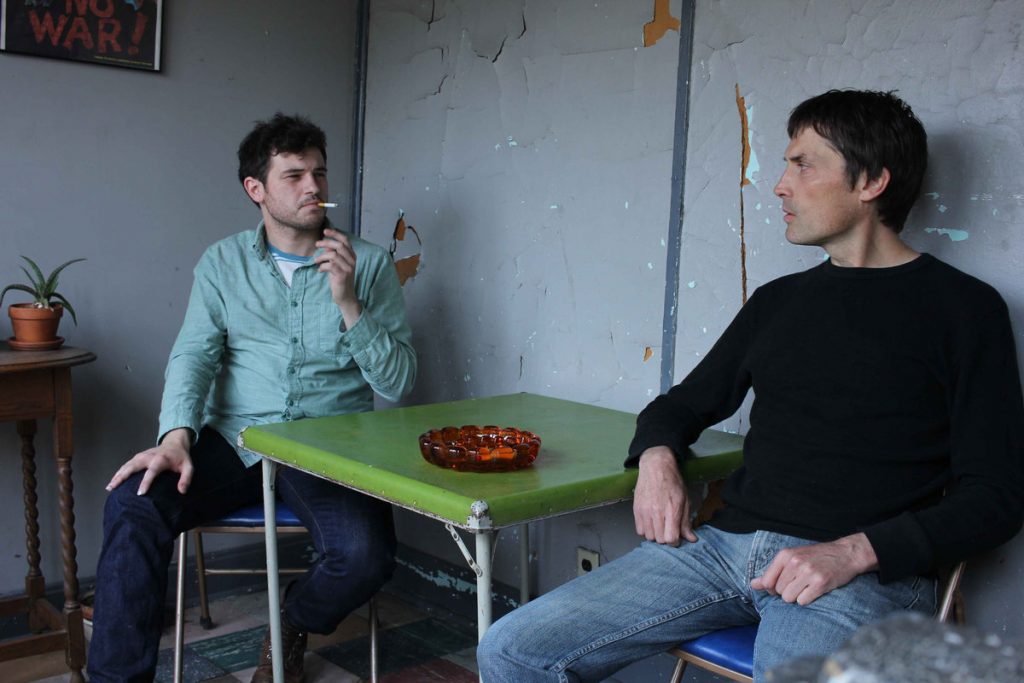 So what is the origin of that strange title Bill? "Well, I was walking around Pittsburgh one day in a fairly green area and came upon this fantastical insect. I couldn't identify it at all. A wild thing! It looked like this mad mixture of a spider, a beetle, and a bee." Walker adds, "To me it sounds playful and I always like the idea of putting nature and beasts into words on paper".
The release comes out on the back of a short UK tour where MacKay played in Walker's band whilst also doing a solo stint at the start of the evening. How did that go? "Yes, that was a wonderful trip. I felt very free in the solo sets to voyage around, then… free again to do so in the band sets!" Walker recalls it as "The most magical time! (We) got the chance to play new songs which people seemed to dig."
Shindig! also got to ask them both whether they have any guitar duo heroes? "Bert and John is a big one" Walker enthuses. "Lots of classic rock stuff like Duane Allman and Dicky Betts, Television with Richard Hell and Tom Verlaine… definitely a lot of Grateful Dead stuff too. " MacKay states "I would second Ryley's choices here, and add My Bloody Valentine's Kevin Shields and Bilinda Butcher, Chet Atkins/Les Paul and Lou Reed/Sterling Morrison!"
---
Finally, we asked Walker and MacKay if they would provide an exclusive track by track guide to their new opus in the style of classic '60s liner notes on the back of albums.
The Grand Old Trout
Walker: I pulled out a book of poetry Bill had around his house with this title. It spoke to me.  This magical fresh water fish.  Very Midwest and pure. I don't eat fish though.
MacKay: A very stately gem by Ryley, I never tire of it. It is really a pristine statement.
Pretty Weeds Revisited
MacKay: The mystery in Celtic music & art…very alluring, and this song aimed at catching a bit of it. The title referred to all of us, people living…pretty weeds…flawed yet often wonderful…struggling to work it out
Lower Chestnut
Walker: A short tune that's an ode to the bizarre characters of the underground streets downtown Chicago. Good place to piss and drink a beer away from the police above the ground where the shoppers are shopping and the people spending.
Naturita
Walker: Sweet A side closer. Named after a rural town in Colorado where I bought a microwave burrito and ate it on the foothills of the Rocky Mountains
MacKay: A slice of hazy sun through the pines. Elegiac afternoon. Abstract though clear as the stars.
I Heard Them Singing
Walker: (We) came up with this in the studio. Tuned my guitar all weird and we came up with this sweet east meets west Melody. Ryan Jewell sends it home on percussion.
Stretching My Dollar In Plano
Walker: Another spontaneous composition. Reminds me of a Ry Cooder 'Paris, Texas' soundtrack sort of thing. I love this song.
MacKay: Yeah, this was another spot where we used maximum freedom as a platform. I see the sea, the desert and the city in it.
Lonesome Traveler
MacKay: This one is dear to me. It's dedicated to Jack Kerouac who wrote a book using this same title. Ryley played a wonderful solo on it.
Walker: I'm probably the worst guitar soloist in the world but somehow, I pulled off a cool solo where it sort of seems like I know how to play! Ha ha!
Dragonfly
Walker: Cello on here slays hard. A psychedelic tango where the sun melts into your eardrum.
MacKay:This one is another one where the mood took over. We hit it pretty intensely with our friend Katinka Kleiijn joining on cello. It's a bracing and haunted air…a kind of short film in song…I feel the characters in it. A fitting end I think to the record, drawing you in as it disappears in its smoke.
SpiderBeetleBee is released today on Drag City