Pure's Evoke F3 DAB – the Shindig! Readers Survey prize.
Win one of these beauties in the forthcoming Shindig! Readers Survey 2016
---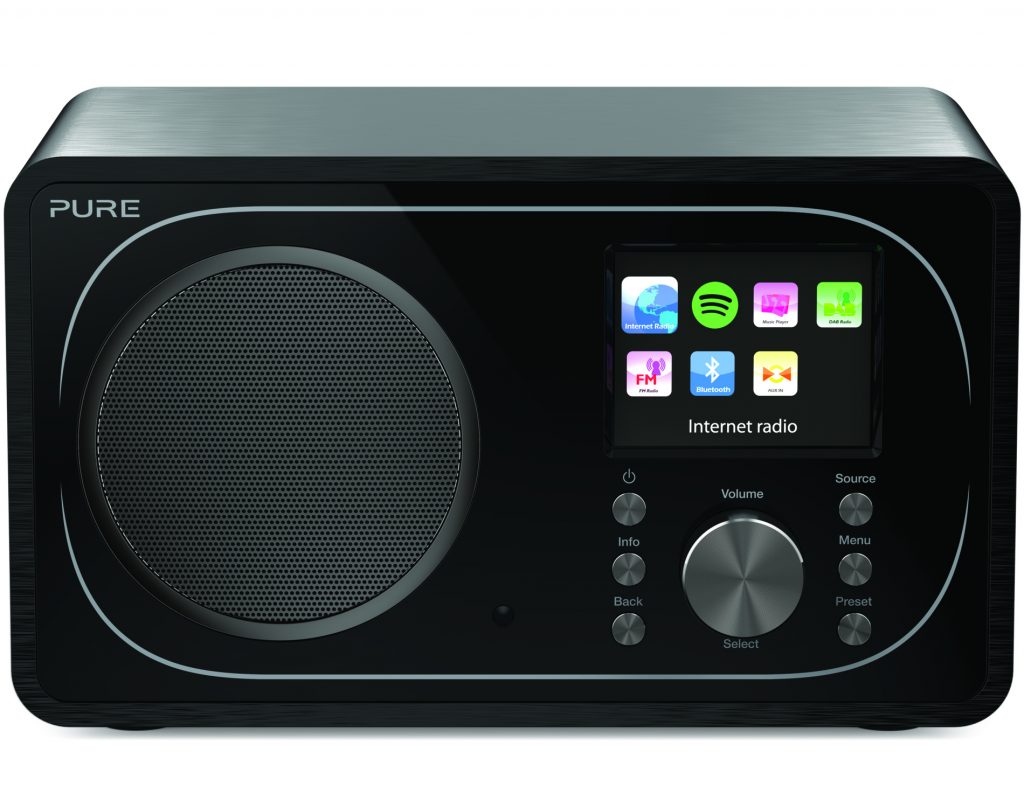 ---
Not only does DAB sound great (with 10 presets) on this small box, but podcasts and internet radio are simple to access once logged into your home network too. I don't have Spotify Premium, so have haven't tested that, but I can say that streaming music from iTunes via Bluetooth is easy and gives great results. Although only mono the drivers in the speaker give more than enough of a punch in the sound department. It's powerful, punchy, loud and certainly good enough for listening whilst cooking or washing-up; more than enough, in fact. Although not possessing sound quite as decent as Bose's Soundlink Mini – which, of course, is only a bluetooth speaker –  Pure give the buyer more than enough for the cost of this great little multi-tasker.
Internet radio is certainly the way things are heading, and it's very easy to use. The Evoke F3 has access to thousands of internet only stations and the BBC podcasts. Having another bluetooth speaker is also another major plus. If you have a Bose Soundlink in the bedroom and want to continue playing music from your iPhone in the kitchen, this little box does the job admirably.
To win one of these all you have to do will be to provide your answers to the Shindig! Readers' Survey which will be sent out to those on our newsletter and accessible here on Monday May 16th via our Reader Survey tab.
If you aren't subscribed to our newsletter, it's certainly worth doing now. Not only will you receive the monthly newsletter, you'll also get the survey directly into your mailbox. Sign up here.