The Small Faces Photo Exhibition
Amazing candid shots of THE SMALL FACES in their prime. To view. For Sale. 
MARK RAISON surveys the new photographic exhibition in the Snap Gallery
---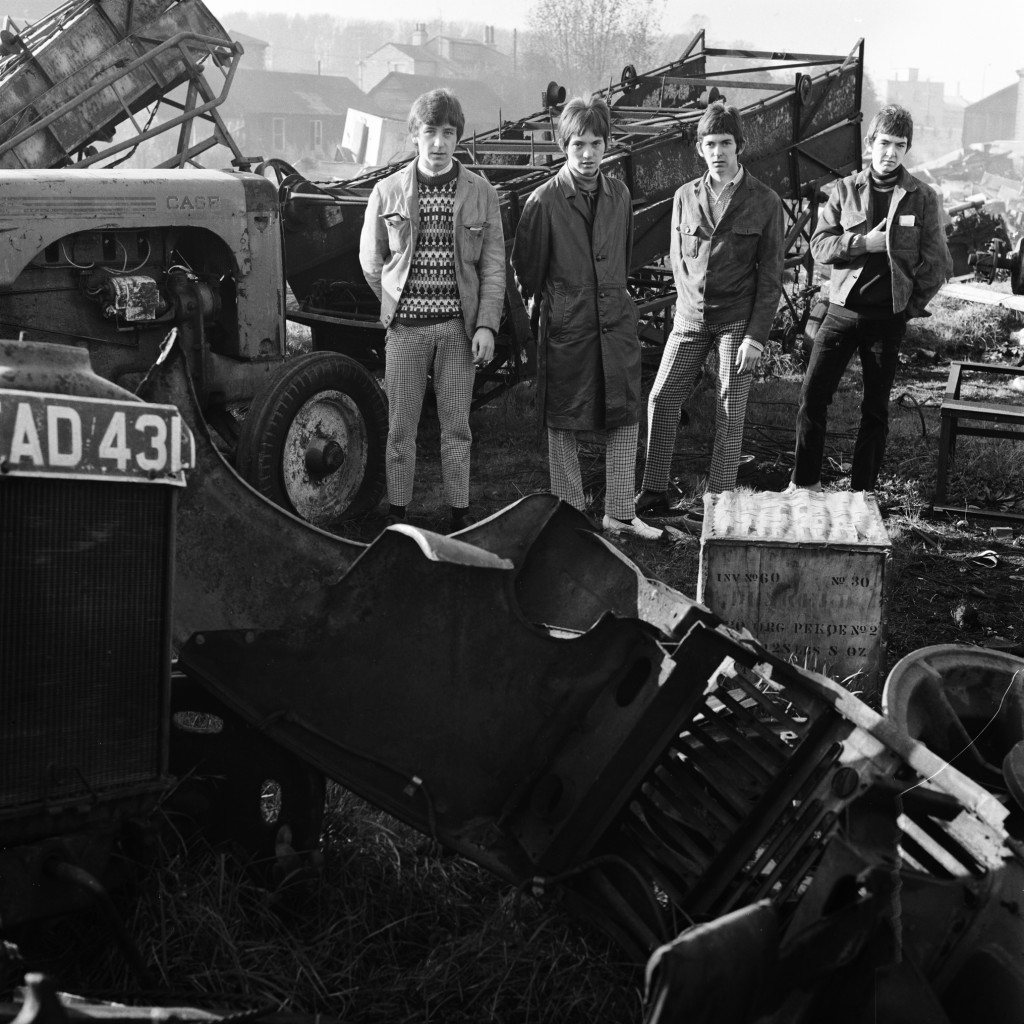 Small Or Nothing is an exhibition curated by Snap Galleries of 100 Small Faces photographs launched to coincide with a new theatre production, All Or Nothing: The Mod Musical, based on the life and music of our miniature heroes.
The collection brings together well-known images and enough rare shots to keep both casual and obsessive fans happy. As the exhibition reemphasizes, The Small Faces were terrifically stylish and their sartorial elegance continues to inspire: madras jackets/tailored double-breasted coats; checked trousers/velvet flares; hush puppies/suede and leather chisel toes; polka-dotted button downs/penny collared silk shirts. There wasn't a look these boys couldn't pull off with aplomb.
They also, it appears, had an affinity with four-legged creatures as cats, dogs, horses, sheep and, of course, alligators on leads in rainy London streets crop up. The series of images on an overcast day stood in a field of sheep, inappropriately dressed and wearing what-are-we-doing-here expressions are wonderful but not typical. Sitting outside a shop with Steve Marriott making cheeky gestures at an old lady as she walks past more accurately captures their cor blimey charm.
Carol Harrison, who wrote All Or Nothing and attended the launch with members of the production along with Steve Marriott's daughter Mollie, explained part of the challenge in casting the band for the musical was not only finding four young boys who could play and act but were also the right height. The classic Small Faces line-up came together organically and shows how the best things happen quite naturally.
Small Or Nothing is at Snap Gallery, Piccadilly,W1, 11-24 March then showing at the All Or Nothing: The Mod Musical at the Vaults Theatre, Waterloo, SE1, 31 March-30 April. Prints cost £35. Theatre tickets from £20.