MIKE FORNATALE remembers a true American giant
---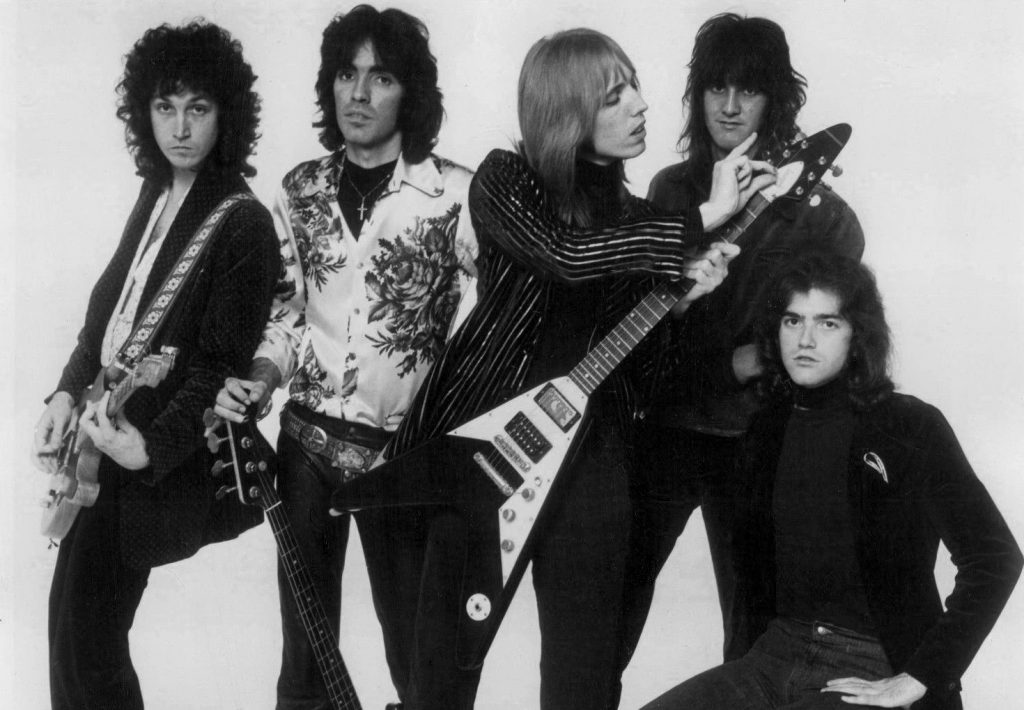 The death of a beloved celebrity. Again. Heartfelt tribute after heartfelt tribute. Some brilliantly eloquent ones, some that don't say much but obviously come straight from the heart, and also many pithy observations like "saw him at nasaau colasium 81 good show"  – and you wonder if you should even bother, because of the sheer weight of redundancy.  Temptation to get all flowery and erudite and even mansplainy.
But I do have a couple of interesting stories, I think, so here goes.
For me, it did not begin auspiciously. But it became auspicious pretty quickly.
The timeline is important.  No, critical.  It was the day before Thanksgiving, 1976.  It had been almost a year-and-a-half since a certain NYC "supergroup" headed by Johnny Thunders and Richard Hell had made its first splash.  Their classic, Hell-less lineup was in place by early 1976, and had been gigging for the better part of a year.  The name was pretty well-known 'round these parts.
I was the Music Director at WFUV, Fordham University NYC's student-run (at the time) FM station. Not just a campus radio station, but a powerful 50,000-watt major-market non-commercial entity. New releases from record companies do not usually arrive at the radio station the day before a holiday weekend, and that's one of the reasons I remember this so clearly. A small box from ABC records, with two LPs inside. The only thing in the mail that day. It's about 3PM and I'm on my way home for the weekend, just stopped in to check the mail first.
So I open the box.  Two new artists, neither of which I've ever heard of, both on Shelter (the label originally started by Leon Russell, distributed by ABC, for you trainspotters.)  One of them was a female duo called Lyons & Clark. A very expensive-looking production, by Tom Scott.  And I'm going to derail my story for just a second in order to talk about Lyons & Clark, because I love this album to death. It's a big-money mid-70s monster, to be sure, but incongruously slathered all over an obvious small-coffeehouse/candles-in-Mateus-bottles folkie act. Without the big money this would have been a two-ladies-two-acoustic-guitars, stools, playing in pass-the-hat venues that seat twenty people. But both of 'em seem to have had a REALLY serious Joni Mitchell fixation, and that's what probably caught somebody's ear and why they ended up with Tom Scott producing. The songs are great, and neatly survive the kitchen-sink production that would have strangled lesser material. The Joni-isms are a bit much at times – if you can find No Deal on the interwebs somewhere, which I doubt, the answer-vocal "playin' with a jokerrrrrrrr" will make you laugh pretty hard – but I don't mind them.  So that album really nails down the late Autumn of '76 for me.
Then there's the other record.  The one that was on top when I opened the box.
I saw that smirky face, the leather jacket, the chain of bullets, and the word "Heartbreakers".  And I said, out loud, to whoever was standing next to me – I think it was Jim Monaghan – "Who the FUCK does this little pretty-boy asshole think he is???"