Native American guitar prodigy JESSE ED DAVIS was sidesman for legends such as John Lennon, Gene Clark, Bob Dylan and Leonard Cohen, and released a trio of solo albums in the early '70s. THOMAS PATTERSON hears personal memories of a man who died young but burned brightly from Mike Johnson, producer of new compilation Red Dirt Boogie: The Atco Recordings 1970-1972
---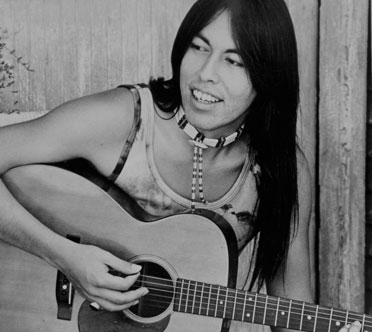 I was a big fan of Jesse, because I'm a Beatles' freak. I had a lot of the bootlegs, going back into the early '70s. I had the Walls and Bridges session that he was very prominent on.
Being in LA, I read in the LA Weekly that Yoko Ono was doing an art show. This was in 1985, and I thought, "I'm going to crash it and see if I can get in." I was waiting in line at the gallery, and I noticed Jesse was in line a few people back. I invited him up to where I was standing, two from the door. I said, "I'm a big fan, I know your work." I ran his discography by him. He was very interesting, he wanted to talk. When the door opened, we went in and mingled, and Jesse saw Yoko, and took me with him, and introduced me. "Mike Johnson, this is Yoko Ono." And I thought, "Holy cow, I've arrived!"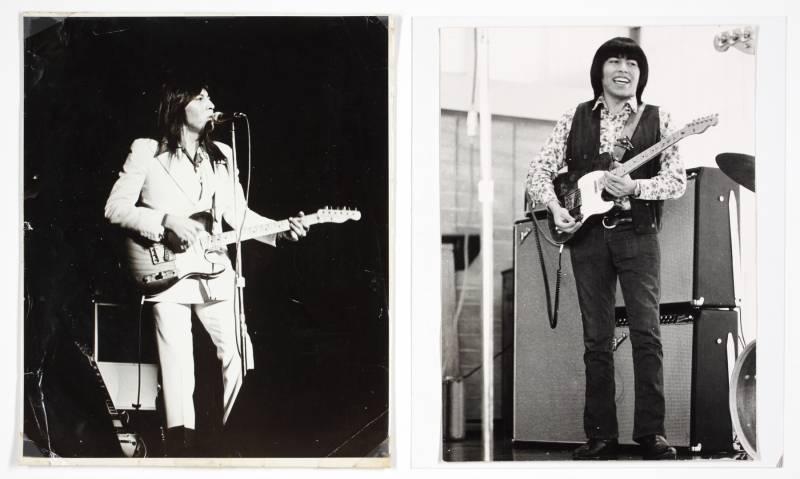 We spoke for a few minutes then Jesse took Yoko off to the side. I don't know what they talked about but it looked very serious and then she left. Was he there to ask her for money, was he there to ask for a favour, as he there just out affection? I never knew and I never asked. But while we were in line, we exchanged phone numbers. A few days went by and he actually called me. I was at work, and he asked if I were ever around, could I give him a lift? And I said, "Sure, I can take you wherever you need to go." And that's where it started.
I was always really honoured when Jesse would call and ask for a favour like that. It was just really cool having that audience with him, one on one in my car as we're driving some place. Many times I didn't ask him why we were going somewhere, it was kind of weird. Of course, this was way back before Uber. But by picking him up and driving him places, I could ask him questions.
He lived on Sawtelle in Palms. Often, I'd be in his apartment and he'd show me things – he had tapes, he had photographs. I was seeing Polarioids and photographs that weren't in an album but were in a shoebox. And he this old TV tray, and underneath this tray was the box of photos. He'd loan me cassettes, things like Taj Mahal live at The Fillmore. He was a giving sort, it was tit for tat. And sometimes he'd come and hang in my condo in Redondo, and he'd sit on the sofa and play the blues.
One day I showed up at his, and he said "Did I ever show you this?" It was The Rolling Stones Rock And Roll Circus. It was a rough cut, years before it came out andhe said Bill Wyman had given it to him. And I sat and watched it in his apartment. I thought, "What a wonderful in into this world." And all I had to do was occasionally loan him twenty dollars and drive him someplace. Read more Jesse Ed Davis: Washita Love Child ›