Walthamstow's psych-folk-country quartet THE HANGING STARS release the second single, 'How I Got This Way', from their forthcoming album Songs For Somewhere Else (out 9th February 2018). The dreamy country lament features angelic harmonies from psych folk singer MIRANDA LEE RICHARDS. See them at Servant Jazz Quarters – London on Wed 22nd Nov.
---
Taking cues from both sides of the Atlantic, The Hanging Stars mainline the dying embers of the early' 70s psychedelic-folk and cosmic-country scenes, transforming them into an energized new sound for our times. The album, Songs For Somewhere Else, is about escapism from the everyday, against the cynicism and greed that pervades society.
Tracing their inspiration from Dennis Wilson to Gram Parsons and On The Beach era Neil Young, they equally draw from early gospel soaked Spiritualized, jangle pop, spaghetti western soundtracks, old Bossa Nova records and prohibition-era blues.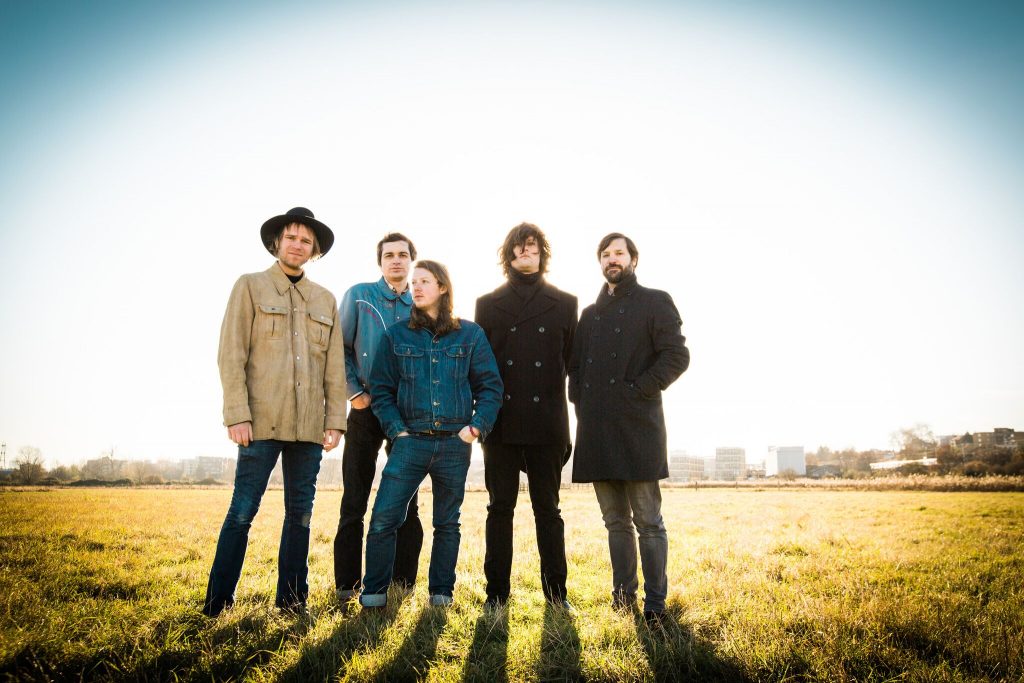 Read more The Hanging Stars 'How I Got This Way' (feat. Miranda Lee Richards) Premiere ›