JOE BANKS catches up with former Stereolab man Tim Gane to discuss his new project, CAVERN OF ANTI-MATTER
---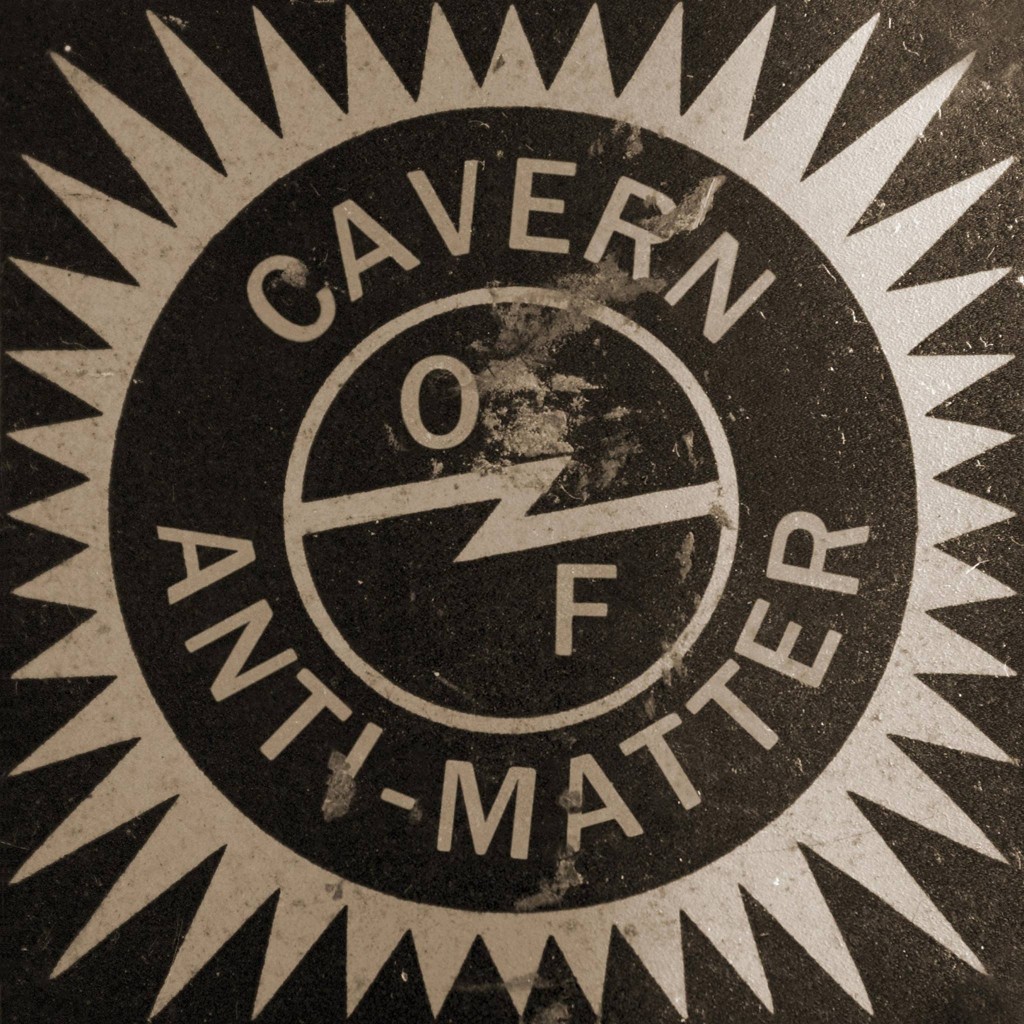 "I don't think coldly about music. I like responding to things instantly."
Former Stereolab main-man Tim Gane is keen to dispel the image of him as some kind of kraut-pop boffin who carefully formulates songs from elements of the past. Since forming the Berlin-based Cavern Of Anti-Matter with Holger Zapf (synths) and Joe Dilworth (drums) in 2013, he's released a series of limited edition records showcasing a harder, more electronic sound than his last group, yet one that still bursts with melodic invention. But pre-planned it's not.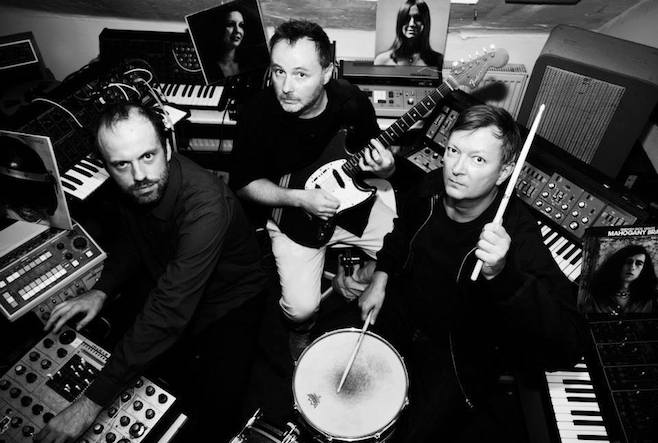 Two months before new album Void Beats/Invocation Trex was finished, "it was a mass of chaos, hundreds of improvised things," says Gane. The group harnesses a battery of vintage keyboards and sequencers, with musicians and machines playing against each other in real time. The result is a brilliant collision of pristine Kraftwerk-esque motorik with the gnarly, sci-fi energy of early techno. As Gane explains, the idea behind stand-out track 'Hi-Hats Bring The Hiss' was to create, "a maelstrom with fast beats, a weird, intense sonic experience. But the sequence it's based around just started playing when I turned the machine on!" Similarly, the propulsive electronica of 'Blowing My Nose Under Close Observation' ("people don't look away in Germany") began by "messing about with a drum machine, pressing all the delay buttons to get a more interesting sound, and then this rhythm came out."
This steelier, darker material is offset by two tracks originally composed for the soundtrack of French film La Ritournelle: Liquid Gate is a classy pop miniature featuring a vocal from Deerhunter's Bradford Cox, while album closer 'Zone Null' is a glittering shard of systems music. And along the way, Sonic Boom guests on 'Planetary Folklore', reciting the philosophy of op-art pioneer Victor Vasarely.
Gane remains fascinated though by the way in which his music is presented. "When the album was finished, I didn't know what the hell this big, sprawling thing was. But once the cover was done and I had the song titles, it began to coalesce into something with more of a purpose. My natural inclination towards goofy titles is well-known, but they sum up what the music sounds like." He cites an upbringing listening to The Residents and Chrome when he talks about "looking to efface us as individuals, so the music is centre of attention."
Cavern Of Anti-Matter are supporting the release of the new album with live dates in late February or March, with Gane hoping that at least one show will be in the UK. He also hopes to properly re-master and re-release Stereolab's back catalogue in the near future, though that process is currently being held up by rights issues. However, when I highlight his pivotal role in reviving krautrock for a modern audience, he says it's not something he reflects on.
For now, what comes over most strongly is Gane's undiminished love for exploring new possibilities in sound. "When you have an epiphany in music, it changes you. And I've had lots…"
Tour Dates here
Void Beats/Invocation Trex is out now on Duophonic