Ex Zuton's new flavour
Hoxton Bar & Grill, London, 11/o9/2015
---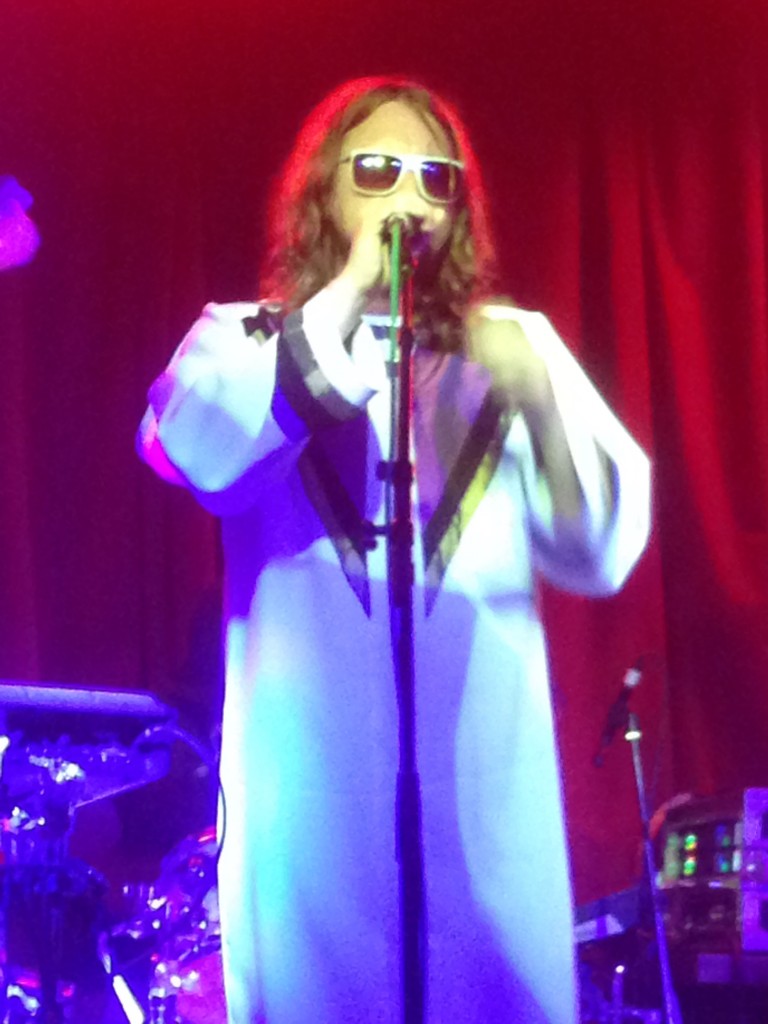 Since his former band The Zutons disbanded, Dave McCabe has been beavering away in deepest, darkest Liverpool working towards a new direction. From tonight's showing, it's clear he's not only changed gears but switched car entirely. He's taken a swerve towards a melange of vintage synth, bold basslines and twitchy melodies which still have that unmistakeable catchy nous that made his former band a success, but with an old-school electronica feel à la Captain Beefheart via Kraftwerk's Trans Europe Express.
As the band emerge to ominous whooshing sounds over the speakers, all dressed in foreboding priest-like cowls and Tron-esque fright masks, one woman is heard to remark "I'm scared to get any closer to the stage!" McCabe follows, resplendent in a white hooded cloak with matching sunglasses, like a cult leader in waiting. Things are already getting weirder than anything he's previously done and, starting off with initial single 'Time And Place', the overall "sturm und drang" comes across, wrapped in a tight head-nodding rhythm that keeps things ticking along nicely. 'Too Damn Good' follows – all sleek "ticka-ticka-ticka" noises reminiscent of the theme tune for '80s TV staple Knight Rider but with a sinister edge; like the tune in your head heard when waking from a fever dream at 4am.
More tunes are played from his debut solo Church Of Miami, keeping up the long lost John Carpenter soundtrack feel. 'Fake Emotion' has a great jumpy and jittery feel whilst the title track is also particular highlight – all groove and talk of starting fires and burning them down – which gets the crowd moving involuntarily closer to the stage as the song's hook locks in. Despite all this, there's still room for a few of the former band's tunes; 'Why Won't You Give Me Your Love' fits perfectly with the new found paranoiac staccato sound and 'You Will You Won't' retains a foot stomping quality that is difficult to shake off; its glam roots ring true all the more in this interpretation.
So Dave McCabe is back; no less hairy but certainly more freaky and it's a welcome return for all those attending.
M Le Breton