The Faces "1970" – Cover Stars of Issue #50
We just love The Faces, and we know you do too. They really were the most relaxed, yet feral, band of their era. Mark Raison and Jon 'Mojo' Mills met Kenney Jones two weeks back (for the now written) cover story that charts the band's formation and rapid rise.
Enjoy a live '70 show recorded at The Marquee and a cool early interview with the band below, alongside information on the forthcoming boxset.
---
FACES: YOU CAN MAKE ME DANCE, SING OR ANYTHING (1970-1975)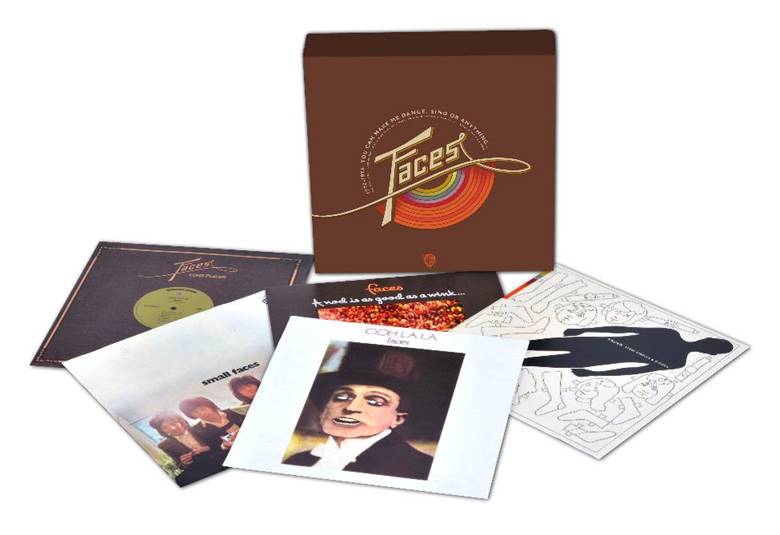 The Collection Includes Newly Remastered Versions Of All Four Studio Albums
With A Bonus Disc Of Rarities 
Limited Edition Vinyl Version Boasts Remastered Sound Cut From The Original Analog Masters And Packaging That Meticulously Recreates The Original Albums
The Faces squeezed a lifetime's worth of rock 'n' roll into just five years. But despite their relatively short time together, Kenney Jones (drums), Ronnie Lane (bass/vocals), Ian McLagan (keyboard), Rod Stewart (vocals) and Ronnie Wood (guitar/vocals) have earned a spot on the short list of the world's greatest rock bands.
Rhino Records will release a boxed set with newly remastered versions of all four of the Faces' studio albums, plus a bonus disc of rarities. All of the music has been remastered from the original analog tapes, making the collection the best-sounding version of the band's music ever released. You Can Make Me Dance, Sing Or Anything (1970-1975) will be available on August 28 from Rhino Records.
A beautiful limited edition vinyl version of the collection will also be released the same day. To deliver superior audiophile quality, each album was cut from the original analog master tapes directly to lacquers and pressed on 180-gram heavyweight vinyl. The records will come packaged in sleeves that accurately recreate the original release. For instance, when you push the sleeve for Ooh La La, the man's eyes move and his mouth opens, creating a look that's reminiscent of Terry Gilliam's animation work with Monty Python. This special set will be available for a list price of $129.98.
The box set set includes: The First Step (1970), Long Player (1971), A Nod Is as Good as a Wink…to a Blind Horse ('71), and Ooh La La ('73), and features unreleased bonus tracks included with each album. Despite their hard-partying reputation, the band was a formidable powerhouse and could play it all—blues, soul, funk, country and boogie. These albums showcase that incredible range from bar stool anthems like 'Had Me A Real Good Time', 'Miss Judy's Farm', and 'Stay With Me', to tender ballads that will leave you crying in your beer like 'Ooh La La', 'Love Lives Here' and 'Glad And Sorry'.
In addition to the studio albums, the collection also features a bonus disc that gathers up nine essential tracks that didn't appear on proper albums, including the '73 single 'Pool Hall Richard', a live performance of The Temptations' 'I Wish It Would Rain' from the 1973 Reading Festival, and "Dishevelment Blues," a song that came free as a flexi-disc in copies of the British music publication, New Music Express.
The Faces came together in '69 when former Small Faces Ian McLagan, Kenney Jones and Ronnie Lane hooked up with ex-Jeff Beck Group vocalist Rod Stewart and guitarist Ronnie Wood. The group's impact on music has only deepened since its break up in 1975. In recognition of the Faces' influence, The Rock 'n' Roll Hall of Fame inducted the group in 2012