Video Premiere: Bhopal's Flowers – Diamond Queen
Shindig! Magazine premiere the video for 'Diamond Queen', A side of the latest single by Canadian mystic psychedelic explorers BHOPAL'S FLOWERS which is released released today through Hypnotic Bridge Records.
---
A collective of like-minded musicians led by Lionel Pezzano and based in Montreal, Canada, Bhopal's Flowers are inspired by both Eastern and Western influences in their soulful, sophisticated approach to songcraft. Guided by the spiritual science of Anthroposophy (a formal educational, therapeutic, and creative system established by Rudolf Steiner, seeking to use mainly natural means to optimise physical and mental health and well-being – ed.), the band seeks truth through beauty, with each song blending modal and harmonic systems in a dancing constellation of esoteric concepts, powered by sitar and 12-string Rickenbacker guitar and driven by catchy melodies and intricate psychedelic arrangements.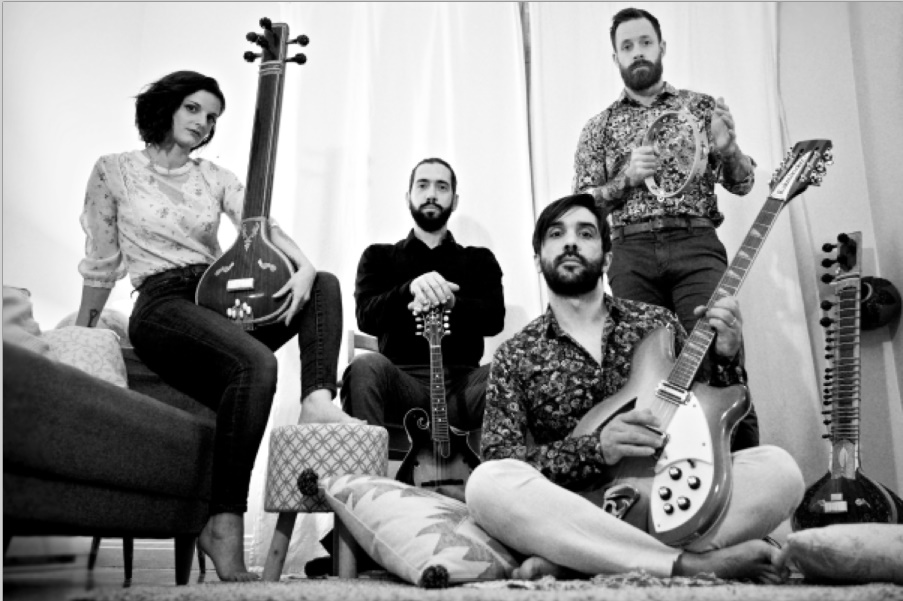 "'Diamond Queen' represents the gift of plurality received from the deity of dawn, Usha, to mankind. It is both a love letter and morning prayer to Lakshmi that blends stringed instruments from different eras. Employing a gently swept tamboura and sitar played according to the traditional Hindustani raga aesthetics in an alap style (non-rhythmic and very ornamented) on verses, with a catchy riff on choruses, the music is inspired by traditional Hindustani short compositions, known as gat." explains Pezzano.
"B-side 'The Majestic Purple Sky' is a tribute to Surayana and dusk, and is inspired by the idea, from an Olivier Messiaen (French composer and noted ornithologist – ed.) interview, that birds sing much better at dusk, creating a choir that reflects the beautiful red-orange-purple colours of the sky during that short but intense period of time."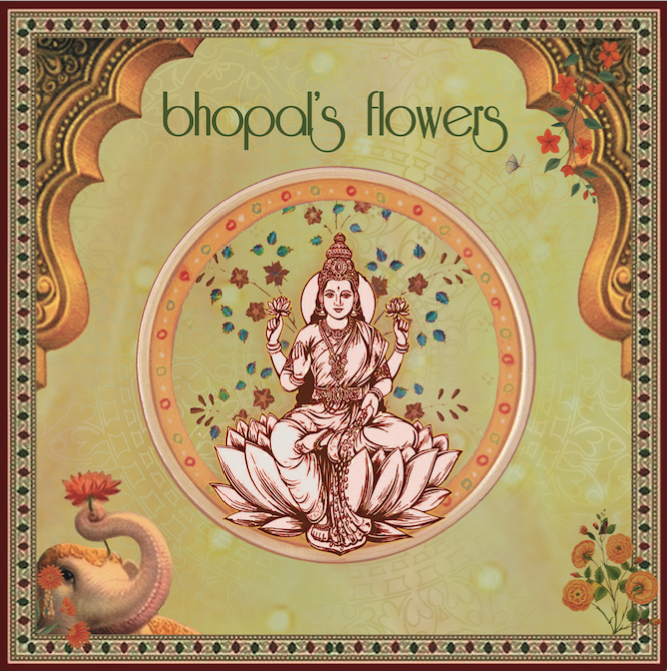 'Diamond Queen c/w The Majestic Purple Sky' is available as a Ltd 7″ and Digital Download directly from BHOPAL'S FLOWERS HERE, or alternatively from Hypnotic Bridge Records HERE.