BANANAGUN have today shared a new single from their forthcoming album The True Story of Bananagun in the form of 'The Master' Check out the video for the track right here with Shindig!
---
Regarding the track, BANANAGUN bandleader Nick van Bakel stated: "The Master is kind of about evacuating yourself from the absurd but typical life of working your arse into the ground for someone else and how no matter where you're working or how high up the ladder you are in that world, there's always a person up higher bossing you around or someone you're trying to please. I just hate when people flex too much and don't respect people; that's what the majority of people deal with their whole life. It's miserable and there's no room for stuff to blossom. The trash that's suggested in school, movies, and everything; have all your milestones planned out. You wanna make god laugh tell him you've got your life planned!"
'The Master' is out now on streaming services alongside previous singles 'Out Of Reach' and the BBC 6 Music play-listed 'People Talk Too Much'.
Hailing from Melbourne, but with a sound stretching from 60s and 70s Afrobeat and exotica, the proto-garage rhythmic fury of The Monks and the grooves of Os Mutantes, there's an enticing lost world exoticism to the music of BANANAGUN. It's the sort of stuff that could've come from a dusty record crate of hidden gems; yet as the punchy, colourfully vibrant pair of sold out singles Do Yeah and Out of Reach have proven over the past 12 months, the band are no revivalists. On debut album The True Story of BANANAGUN, they make a giant leap forward with their outward-looking blend of global tropical psychedelia.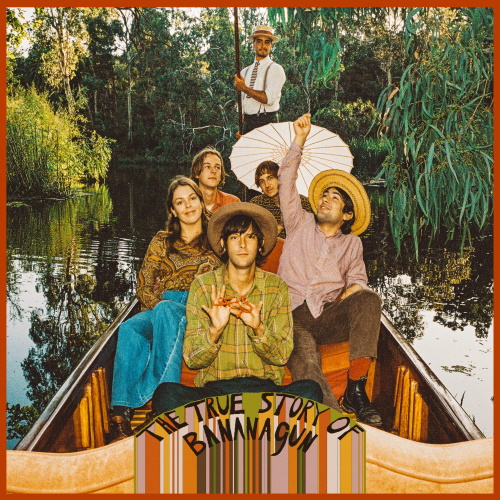 Pre-order The True Story of Bananagun HERE