Electric Looking Glass – Dream A Dream
Our favourite LA beat funsters ELECTRIC LOOKING GLASS premiere their Monkees-esque video for 'Dream A Dream' right here with Shindig! Magazine.
---
Resplendent in their best Carnaby gear this could easily be mistaken for some vintage footage that turned up in a dusty tin at a California auction house. These guys could have been there when The Byrds took The Beatles on a trip in the valley. The realest deal. ELECTRIC LOOKING GLASS could only be more perfect if, in reality, it's still 1967 and we really shouldn't have had the brown acid. What a trip! The last 63 years has just been our subconscious bending our minds, Sgt Pepper is still teaching the band to play, peace and love reign supreme and the future is bright. To Dream A Dream indeed!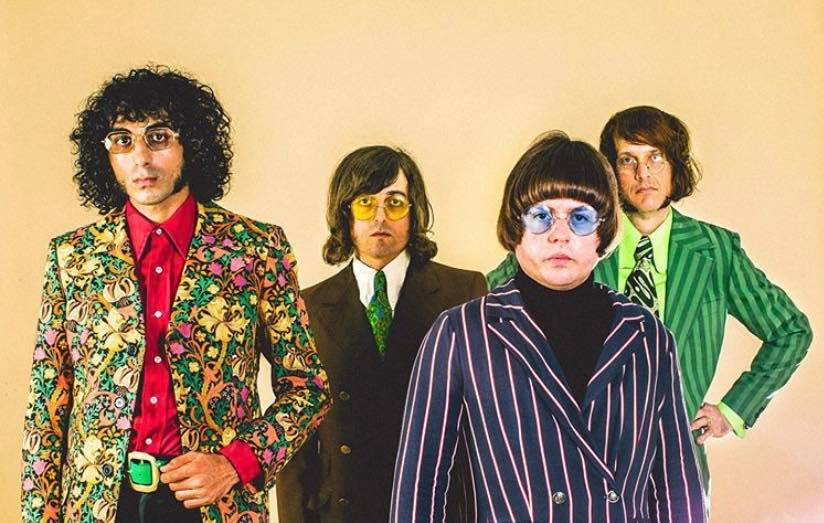 Fresh off of their recent debut single on Hypnotic Bridge Records, here comes the second single from ELECTRIC LOOKING GLASS via the tastemakers at 13 O'Clock Records.  The Los Angeles quartet serve up a double A-sider with a couple of dandy gems loaded with 60's-style baroque psychedelic flashes and smothered with sugar coated pop-psych goodness! 'Daffodil Tea Shoppe' and 'Dream A Dream' are both jangly pop songs delivered with all the trimmings, from Mellotron and piano punctuations on to well-crafted vocal harmonies. A confectionery two-sider sure to appease your sweet tooth cravings!
Our very own Jon 'Mojo' Mills described ELECTRIC LOOKING GLASS as "a wholesome quartet that absolutely nails the baroque and psychedelic pop sounds prevalent on both East and West Coasts during the heady days of 1967-68. Recalls the Left Banke, Curt Boettcher, the Peanut Butter Conspiracy et-al and truly captures the sound"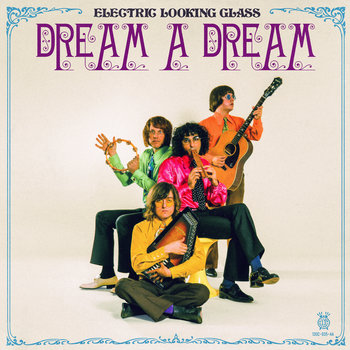 'Daffodil Tea Shoppe / Dream A Dream' is available now as a digital download or 7″ single from HERE.