Toy release new track and announce album.
TOY follow January's highly acclaimed album 'Happy In The Hollow' with a collection of 8 interpretations of musical influences titled 'Songs Of Consumption'. BEN ADLAM gets consumed for Shindig!
---
Has anyone ever asked the question, "Is it possible for Soft Cell's 'Fun City' to be any more sparse?" doubtful, but Toy's interpretation of the 'Say Hello Wave Goodbye' b-side is absolutely that, full of atmosphere and more space than a regular bedsit. The juxtaposition of the title and sound is perfectly realised and the irony not lost, this is no Surf City.
'Fun City' is the first offering from new album 'Songs Of Consumption', a collection of unique interpretations of songs by artists as diverse as The Stooges, Charlotte & Serge Gainsbourg, The Troggs and John Barry, the record harks back to a time when new music was an earned experience rather than a simple click.
Toy had this to say about the album "Songs of Consumption sonically is a continuation and development of the themes conceived on Happy In The Hollow and it will show people where we are going towards musically. The DIY approach was explored further utilising more of the electronic elements that we touched upon before. Drum machines, stripped down arrangements and rudimentary production give a primitive sound that we thought suited the choice of songs. Some of the songs have very big sounding production, so we wanted to experiment with them by going in a different direction.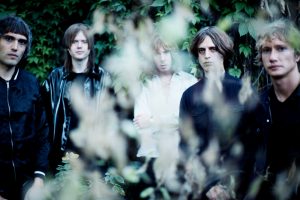 Music is consumed voraciously now whereas these songs came from a time when the song was of the most important thing and that's what was appreciated. Stripping them back to the essence of what they are was also something we wanted to explore. Also, we wanted to make a covers record with songs by people that influenced us in the past few years and it's as much about the way they dealt with their ideas, and how they put themselves in uncomfortable situations in order to make something that in the end is simple. It's a homage to the spirit of these people, that helped us to untangle ourselves from our  inherent complicated nature and create a new space where we can exist."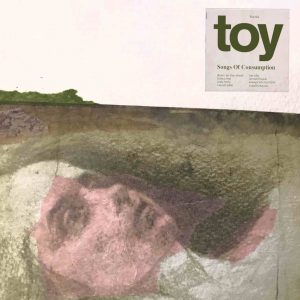 Toy have also announced two special shows for the end of the year under the banner of 'Hollowed Out – A night of strange sighting and unhabitual ritual' the shows will see them re-imagining songs from Happy In The Hollow. In London they will be joined by AV artist Sculpture, live performances from The Thelma Death Stare and Ducasse, DJ sets from Cherrystones and Sheet Noise and live visuals from Daisy Dickinson. In Manchester they will be joined by Mutabase and a DJ set from Sofie K. They will be at Band On The Wall in Manchester on November 9th and London's Studio 9294 on the 15th.
'Songs of Consumption' will be released on November 15th through Tough Love Records available on Sea Foam Green vinyl, CD and download, you can pre-order it HERE.
Tickets for the shows are on sale now, buy them HERE.