'Looking For The Sun': The Lost Productions Of Curt Boettcher & Friends
One of our favourite labels High Moon will be releasing Looking For The Sun, a compilation of rare singles and lost cuts from visionary '60s "sunshine pop" producer CURT BOETTCHER on October 25th.  It's the first collection to focus on Boettcher as a producer and arranger, rather than performer
---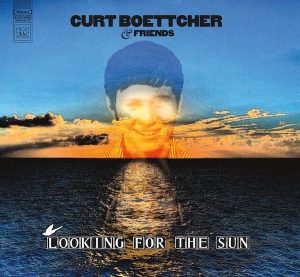 Most of these songs were released only as singles and have remained out of print since their initial release. Every track was sourced from the original master tapes by Steve Stanley, founder and producer of the Now Sounds Records oldies label. Stanley trawled through the vaults of Sony Music, undertook meticulous research of Musician's Union Contracts, and conducted interviews with the musicians who played on the sessions to create this lovingly curated package. I've only heard the CD version so far, but if the truly audiophile grade mastering and sound quality is anything to go by—my ears really perked up listening to it, I must say—then the vinyl must be amazing.
With the newly uncovered bounty of Looking For The Sun, at last a clearer portrait of Curt Boettcher's radical work as a producer able to use the studio itself as an instrument emerges. You can see how the creation of these numbers served as the training grounds for Boettcher's role as bandleader of The Millennium and producer of the Association's smash hits.
Artists on Looking For The Sun include Cindy Malone, Sandy Salisbury, Gordon Alexander, Keith Colley, Summer's Children, Jonathan Moore, Ray Whitley, Eddie Hodges, The Bootiques, Action Unlimited, and Sagittarius. Also featuring musical contributions by Glen Campbell, Bread's David Gates, Gary Usher and Keith Olsen.
Below, a previously unreleased track by singer and actress Cindy Malone, who happened to be the niece of the great Spike Jones. She had bit roles in 60s TV shows like Batman, Bewitched and Love American Style. Malone cut half a dozen singles in the 60s for RCA and Capitol which are now highly sought after by girl group collectors. 'You Were Near To Me' was recorded in 1967 and available for the first time-ever as a digital single here.
Pre-order the release here