Diagonal release new album!
The long awaited 3rd album by DIAGONAL entitled "Arc" will be released through Cobblers Records this Friday, 13th September and you can listen to lead track "The Spectrum Explodes" here.
---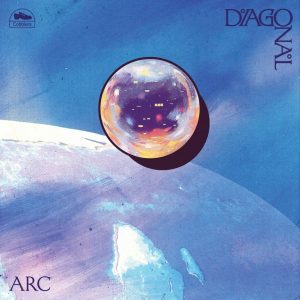 'Less is more' is somewhat of a cliché, but just ask Diagonal whether that rings true. Seven years on from 2012's The
Second Mechanism – the group's second LP following their eponymous debut – they return as suddenly as they seemed to disappear, with arguably their finest effort to-date, Arc. It's a record that maintains their effortlessly chameleonic shifts through Canterbury scene-indebted progressive rock, pulsing motorik and the spaced-out jazz expression; but where it really thrives is in its sense of spontaneity, imbibed from the quick and organic way that it came about.
Get the full story in issue #96 of Shindig! Magazine in the news stands on October 3rd or subscribe Here.
Listen to "The Spectrum Explodes" in the handy player below.
Pre-order from Cobblers Records Here.