Allah Las release new single 'In The Air'
Fab new single from Allah Las ahead of October LP LAHS. Read interview in Shindig! #96
---
Allah Las have always been fascinated with both the carefree spirit and glitter-in-the-gutter lifestyle of their hometown LA. After three records mining its lore and lure (from the desert to the sea) and having taken their compact California on the road across the world, they couldn't help but peek through the other end of the telescope.
On their fourth LP, drummer Matt Correia, bassist Spencer Dunham, and guitarists Miles Michaud and Pedrum Siadatian turn their collective gaze outward andtoward the horizon. "We've been travelling a lot the past couple years and I think that played a role in influencing the broader variety of songs on this record" Correia explains. Simply titled LAHS (a reference to a common misspelling of the band's name), their forthcoming release on Mexican Summer finds a band at the peak of their powers.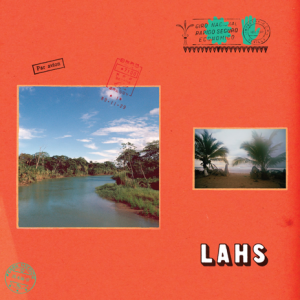 Take the persistent shuffle of first single 'In The Air' that drives the song, while Siadatian's echo slapped voice bounces along on top, describing "images that can't compare to the real thing in the air." Electric guitar and mellotron trade licks, mirror each other's kinetic ascending and descending lines and call to mind the playful jubilance of Kevin Ayers in his prime.
Those familiar with the band's work will recognise their skilful melding of melodies and moods, but through a wider lens we see them venturing into new, exciting territories on LAHS. Indeed, their growth not just as songwriters, but as performers, arrangers, and producers — is clearly audible – quite literally, with songs also sung in Portuguese and Spanish.
UK Tour Dates:
Friday 27th September – Brudenell Social Club, Leeds –https://bit.ly/31xTCF8
Saturday 28th September – Gorilla, Manchester – https://bit.ly/2ZzSD5D
Monday 30th September – Thekla, Bristol – https://bit.ly/2Rmb0Ih

Wednesday 2nd October – EartH, London – https://bit.ly/2ZCiIRH