Come On, Operator! Playlist
Forget about video calls and instant messages: sit down, relax and travel back to an era of red telephone boxes, dialing cacophony and zealous communication with CAMILLA AISA. 1960s and early '70s on the line!
---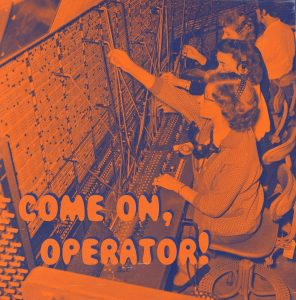 [spotifyplaybutton play="https://open.spotify.com/user/1167991953/playlist/7EALpj0YrOmnbWmggWCDSb?si=7IKW0Z56QBqkXvi7dNxTjw"/]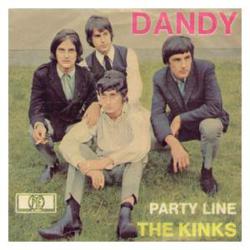 The Kinks
'Party Line'
We start off with one of the mid-60s greatest album openers, track one of he Kinks' Face To Face LP. Vintage phoning at its best, turned into a lively Swinging London painting by the Davies brothers, with Dave on lead vocals duties.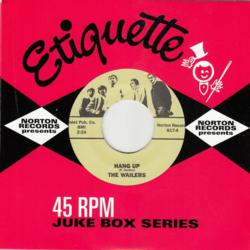 The Wailers
'Hang Up'
Meanwhile, liveliness in the Pacific Northwest was hanging onto its fierce raw spirit. The Wailers put the phone down on polite romanticism and follow their stormy garage muse on 'Hang Up', second-to-last track from 1966 album Out Of Our Tree.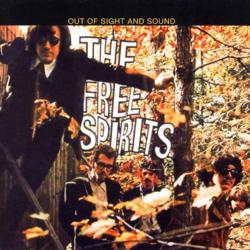 The Free Spirits
'Sunday Telephone'
We stay in 1966 but move to the East Coast: New York, rock, psych and jazz sniffing each other out. The operator gets a shout from The Free Spirits, a band that drummer Bobby Moses described as "a curious amalgam of strong-willed,uniquely talented, slightly insane, visionary beings".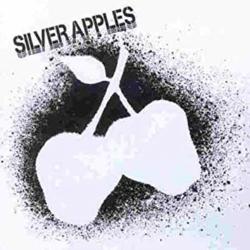 Silver Apples
'You're Not Fooling Me'
Psychedelia, meet technology. The sound of Silver Apples often seems to belong to distant planets, but Simeon and Danny Taylor couldn't resist some groovy terrestrial interference: on 'You're Not Fooling Me' it's an implacable ringing phone – isn't love just as relentless?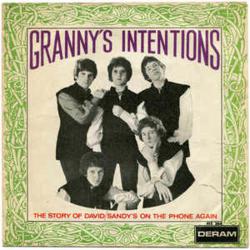 Granny's Intentions
'Sandy's On the Phone Again'
Phones as an escape strategy? Not just a present-day matter, apparently. Sandy, the young girl Granny's Intentions chose as protagonist of the B-side to 1967 single 'The Story Of David', has strikingly topical features.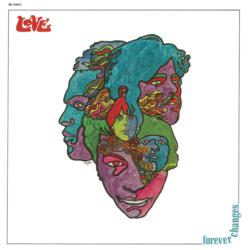 Love
'The Red Telephone'
And now the mystery phone. Some say the house Love band members shared came with a red telephone, but trying to give Arthur Lee's verses some sort of settled meaning would be an inexcusable injustice. "I believe in magic," he sings on this Forever Changes classic – we better follow him, then.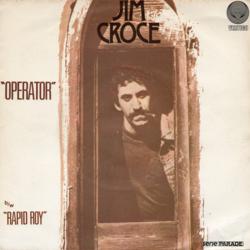 Jim Croce
'Operator (That's Not the Way It Feels)'
Speaking of classics, a survey of telephone songs could never do without Jim Croce's touching fingerpicked plea. 'Operator (That's Not the Way It Feels)' gives voice to a universal feeling, something that Croce had been observing for years, first during military service and then when he worked at a bar, playing right next to a bustling telephone: "People checkin' up on somebody or finding out what was going on, but always talkingto the operator," he later commented. "I kinda like to write songs about things that a lot of people have experience with, because it really makes the songs communicate."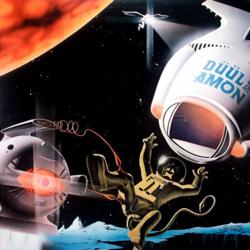 Amon Düül II
'Da Guadaloop'
Most of the original members of Amon Düül reunited in 1974 for Hijack, a new Amon Düül II album. Peter Leopold and Lothar Meid joined forces on 'Da Guadaloop', a dreamy and elegantly spacey instrumental with a penchant for sonic collages: cinematic strings, primordial screams, elephant noises and…could some good old '70s dialing sounds be omitted? Certainly not.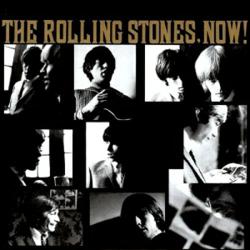 The Rolling Stones
'Off the Hook'
Landlines and engaged tones – phone's disconnected! It's all starting to sound like ancient history now. Well, Mick Jagger was just 22 when he was singing about them on 'Off The Hook', the second-to-last track from Rolling Stones No. 2 (also included on the US release The Rolling Stones, Now!). It was the kind of romantic spite that might always make a comeback: "Back into bed started reading my books, take my phone right off of the hook."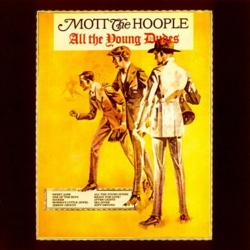 Mott The Hoople
'One of the Boys'
Dial the right number and you might find yourself travelling from British Invasion times to the glam era. Enter 'One of the Boys', the rock'n'roll anthem that Ian Hunter and Mick Ralphs had written when Mott the Hoople was on the brink of a breakup. Fate would fortunately say otherwise, and the song ended up on the pivotal All the Young Dudes– with producer David Bowie pushing (in vain) for it to become the group's lead single, instead of the titletrack he had written.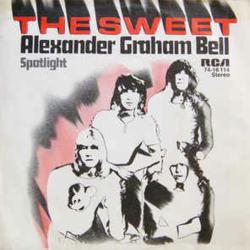 The Sweet
'Alexander Graham Bell'
Glam's devotion to telephone communication made sure to pay homage to its inventor in 1971, when The Sweet released minor hit 'Alexander Graham Bell', co-written by Nicky Chinn and Mike Chapman. Bell's first "Hello hello" is turned into sharp – and campy just enough – celebration, thanks to the band's unique combination of sugary and rowdy.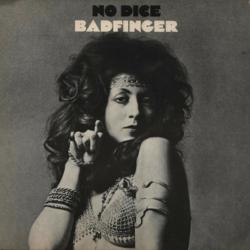 Badfinger
'Photograph (AKA Friends Are Hard To Find)'
No matter the decade, we have all probably been there: "I don't know what to do if I do get through, I won't know what to say, say a 'How-do-you-do?'" 'Photograph (AKA Friends Are Hard To Find' is the first song Joey Molland wrote with Badfinger –it didn't make the No Dice LP in 1970, but it eventually appeared on later reissues as a bonus track.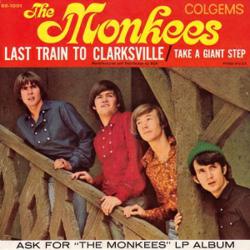 The Monkees
'Last Train to Clarksville'
When Bobby Hart, half of the songwriting duo Boyce and Hart, first heard 'Paperback Writer', he misheard the title, sung by Paul McCartney, as "take the last train". Too good to throw away, wasn't it? Then bye bye "yeah yeah yeah", hello "no no no" and a compelling story (in the form of a cryptic phone call): the Monkees had just found the perfect debut single!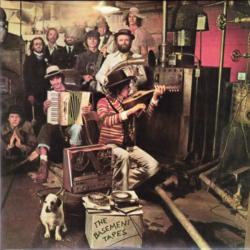 The Band
'Long Distance Operator'
The Dylan-penned 'Long Distance Operator' had been circulating on bootlegs and audience tapes since late 1965, until it finally appeared on Side Four of The Basement Tapes. This version, featuring Richard Manuel on lead vocals, was recorded on February 28th, '68 in LA for the Big Pink sessions.  "Everybody wants to make a long-distance call"…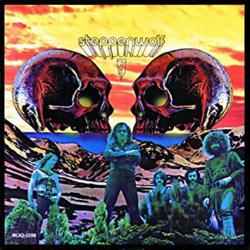 Steppenwolf
'Earschplittenloudenboomer'
Second-to-last track on Steppenwolf 7 is driving instrumental 'Earschplittenloudenboomer', also released as B-side to lead single 'Who Needs Ya' in 1970. The voice you hear on the phone at the beginning is John Kay's: he's speaking German, a nod to his birthplace (he just sang about his dramatic childhood on 'Renegade', last track of side A).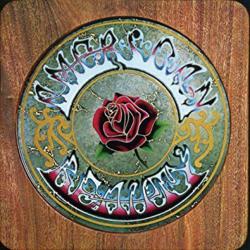 The Grateful Dead
'Operator'
Time for Pigpen to shine on the other end of the phone. While his contributions on the Dead's studio albums were regrettably wearing thin, Ron McKernanfinally tried his hand at songwriting with 'Operator', one of the jewels on American Beauty and a stirring throwback to the band's origins. Sadly, it would also be his last recording with the group.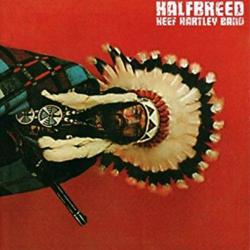 Keef Hartley Band
'Sacked'
Keef Hartley answers the phone and gets some bad (although decidedly mysterious) news. The title, 'Sacked', might offer some enlightenment. Plaintive music turns into an inspired – but elegantly understated – showcase for the blues boom.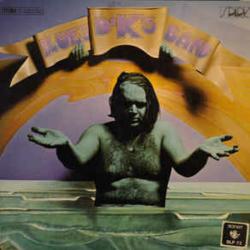 Doctor K's Blues Band
'Long Distance Call'
More blues ringing, please. And back to a favourite and always fruitful theme: long distance calls. Doctor K's Mick Hasse narrates, with guitar and harmonica exchanging mighty words we're left to make up, like two faraway lovers fervidly hanging to helpless receivers.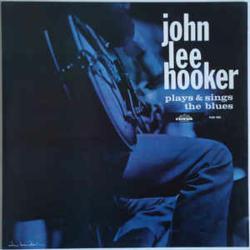 John Lee Hooker
'Just Me and My Telephone'
Songs usually prefer focusing on the anticipation that precedes phone calls – lovers awaiting the fateful ring… you know the drill.  John Lee Hooker's blues, on the other hand, admits to a more truthful picture: 'Just Me And My Telephone'. The final track on his Plays And Sings The Blues LP is, as the liner notes rightly point out, filled with gaiety and wistfulness at the same time."I'm going downtown this morning to ask the operator what's wrong with my telephone, it don't never ring."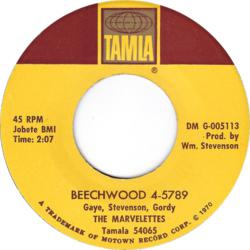 The Marvelettes
'Beechwood 4-5789'
Seems like an almost forgotten early/mid-60s trope, giving phone numbers over sweet pop songs. Well, not just that: making them as visible as possible, too. Turning them into titles. The marvellous Marvelettes show us how it's done (while Marvin Gaye co-writes and plays the drums).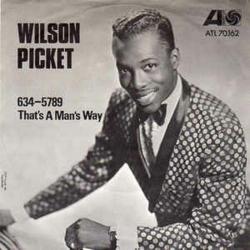 Wilson Pickett
'634-5789'
Another number to write down. Wilson Pickett wants us to call Soulsville, U.S.A., and comfortably sits at #1 on theR&B charts in 1966. "All you got to do is pick up your telephone"!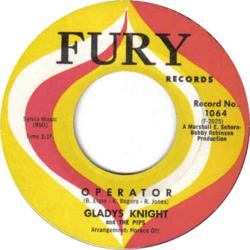 Gladys Knight & The Pips
'Operator'
While Jim Croce was still taking note of the unstoppable sentimentality operators had to endure on a daily basis, Gladys Knight was already providing a soulful foretaste. It was 1962, and you could hear her 'Operator' on the not-so-subtly titled Letter Full Of Tears.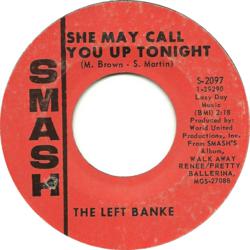 The Left Banke
'She May Call You Up Tonight'
Baroque-pop delights and hypothetic phone calls, a very '60s combination indeed. This 1967 single written by Left Banke members Michael Brown and Steve Martin was unfortunately unsuccessful, but it's still one of the better photographs of young love in the age of long-awaited, momentous ringing.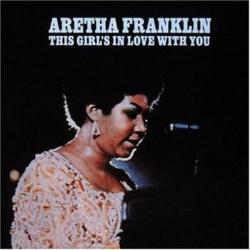 Aretha Franklin
'Call Me'
Aretha wrote 'Call Me' after witnessing something very ordinary and very beautiful. As she recounted, "There were two people on Park Avenue and they were just getting ready to leave each other, going in different directions. As he got across the street and she was on the other side, he turned around and said, 'I love yoouu.' And she said, 'And I love you tooo.' He said, 'Call me the moment you get there.' And she said, 'I will!' And they just stopped traffic on Park Avenue and everybody was checking that out."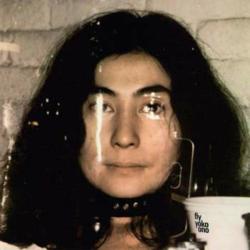 Yoko Ono
'Telephone Piece'
Hello, Yoko. Nice to get a call from the early '70s. Let's see who's on the other line…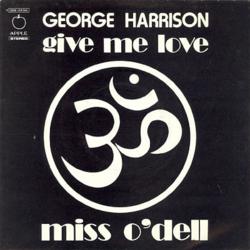 George Harrison
'Miss O'Dell'
George! Let's talk about missed calls and missed meetings, then – those can be interesting, too. When Chris O'Dell missed the visit she had promised George Harrison in Malibu, he started writing 'Miss O'Dell' for her (while reflecting many things that were happening in the world and in his life at the moment): the amused plea "Why don't you call me, Miss O'Dell?" followed by what is apparently George's number. When she finally got there, a new Harrison gem was ready to be played. Chris, an intriguing character herself, later borrowed the title for her autobiography, Miss O'Dell: My Hard Days And Long Nights With The Beatles, The Stones, Bob Dylan, Eric Clapton, And The Women They Loved. Definitely worth checking out.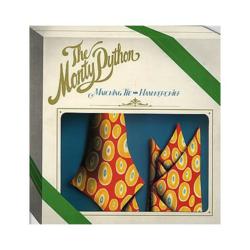 Monty Python
'Phone In'
And now for something completely different…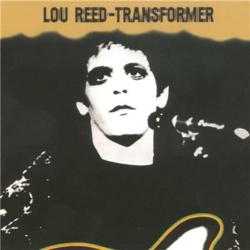 Lou Reed
'New York Telephone Conversation'
New York in unpredicted Python-esque mood. The kind of biting truth only a phone can unmask. 1972, Transformer: Lou Reed making fun of the Warhol crowd, with a little help from one David Bowie…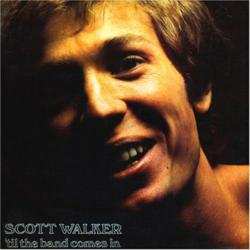 Scott Walker
'Time Operator'
We close with the most wistful phone call. A recorded voice on the other end, and automatic numbers. Scott Walker, cover star of issue #92, paints a nocturnal, elegantly plaintive portrait. "We got so much in common", he tells the time operator on side A of his 1970 LP 'Til the Band Comes In. "Seems it's hard for us to sleep".