CAT BLACK are back! The London based five piece have returned with new track and video 'Dirty Word' – a monolithic chunk of sleazy, sweat saturated rock 'n' roll carved from the alter of excess
---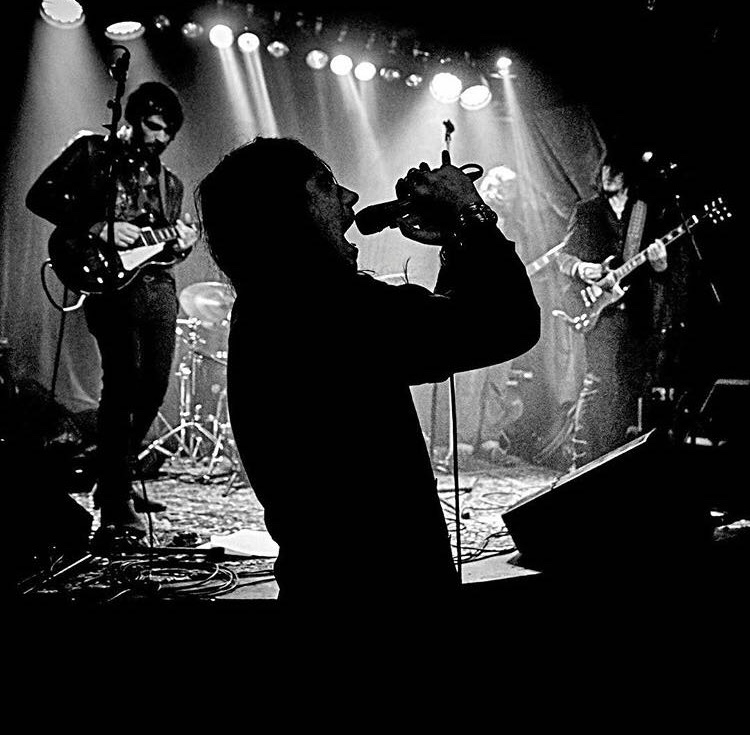 Beginning with the three pronged attack of fuzz-drenched guitar riffs, gut rumbling bass and scattergun drums, there's no gentle introduction, this song is as in your face as can be! A soul-filled tale of unrequited love or sex or both, that vocalist Billy Skinner delivers with disdain and aggression juxtaposed with a deep yearning.
Guitarists David Preston and Ed Jalil move effortlessly through the song adding delicate licks and crunching solos. Tony Coote's drumming takes the track through different tempos and rhythms, whilst bassman Lee Grubb keeps the groove and fills the space between guitars and drums perfectly.
After taking a year long hiatus Cat Black have found their mojo again, they've smoked it to the filter and are ready to take on the world, ready for the stretch limos, the stadium tours and most importantly to bring out some records!