The Third Sound 'Photographs' (featuring Anton Newcombe)
A new collab track between Berlin's THE THIRD SOUND and ANTON NEWCOMBE of Brian Jonestown Massacre, 'Photographs' is the closing track of their recently released fourth album All Tomorrow's Shadows. With Newcombe helming vocal duties, the song is a haunting, gloomy piece of psychedelic post-punk
---
The Third Sound is the project of Icelandic musician Hákon Aðalsteinsson who used to play in cult Reykjavik rock'n'roll bandits Singapore Sling and currently plays in Brian Jonestown Massacre. Now residing in Berlin with a fleshed-out live line-up, The Third Sound have just released their fourth album
All Tomorrow's Shadows
via London label
Fuzz Club
.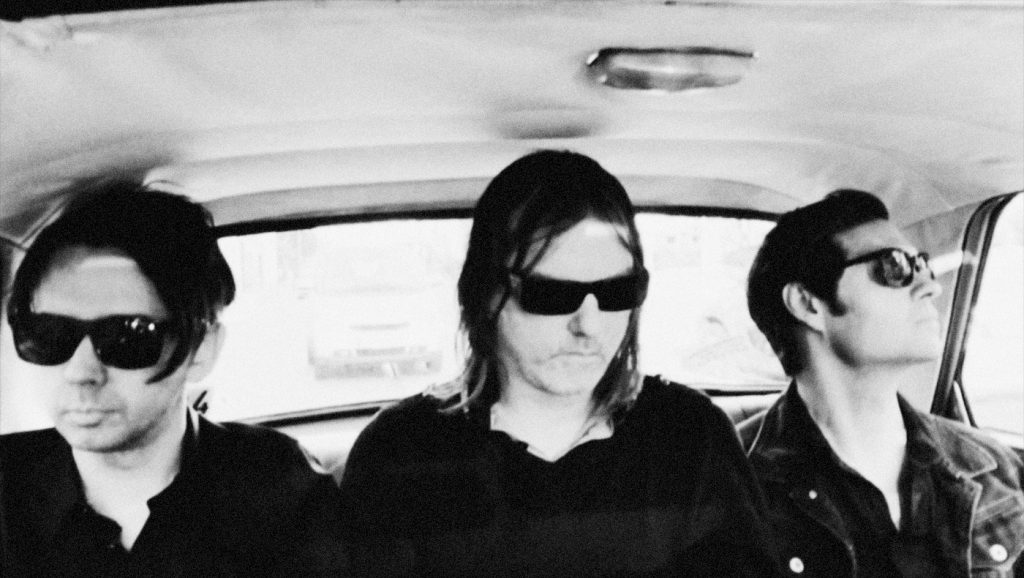 Talking about how the song and Newcombe collaboration came about, Hakon explains: "It was the last song we wrote for the album and we weren't really sure what to do with it. I was emailing Anton about the upcoming BJM tour and thought I'd send him a demo version and ask if he had any ideas for vocals. I didn't hear back for a few hours and then all of a sudden he got back to me and not only had he written lyrics and recorded his vocals but he also added some guitar at the beginning. It worked out perfectly."
Recorded over the harsh Berlin winter, the new album is The Third Sound's most refined collection to date – offering an expansive exploration into krautrock-tainted post-punk and 60s-esque psychedelia. The new album takes a much more rhythmic approach than we've seen before – combining hypnotic guitar drones, motorik rhythms and haunting vocals. At times it recalls the dark psych sounds of The Seeds or 'White Light'-era Velvet Underground and at others it sounds like a long-lost B-side from Nick Cave's back-catalogue.
Whilst out on a European tour a few years back Hakon met Anton Newcombe and upon moving to Berlin this friendship was cemented in stone and a number of collaborations would follow. Newcombe released the band's self-titled debut album on his label 'A' Recordings and the two have continued to work together since. Hakon will be joining Brian Jonestown Massacre on guitar for all their 2018 tour-dates and also plays in the collaborative project between Newcombe and Canadian singer Tess Parks.
The Third Sound burst onto the alternative scene in 2011 with their self-titled debut. In 2013 this was followed up with their sophomore effort The Third Sound Of Destruction and Creation and a few years on from that Gospels Of Degeneration (2016) was unleashed into the world. In that time the band has shared the stage with the likes of Brian Jonestown Massacre, The Warlocks, Singapore Sling, Crocodiles, Clinic and many, many more.