*Sponsored Post* New London musical event
---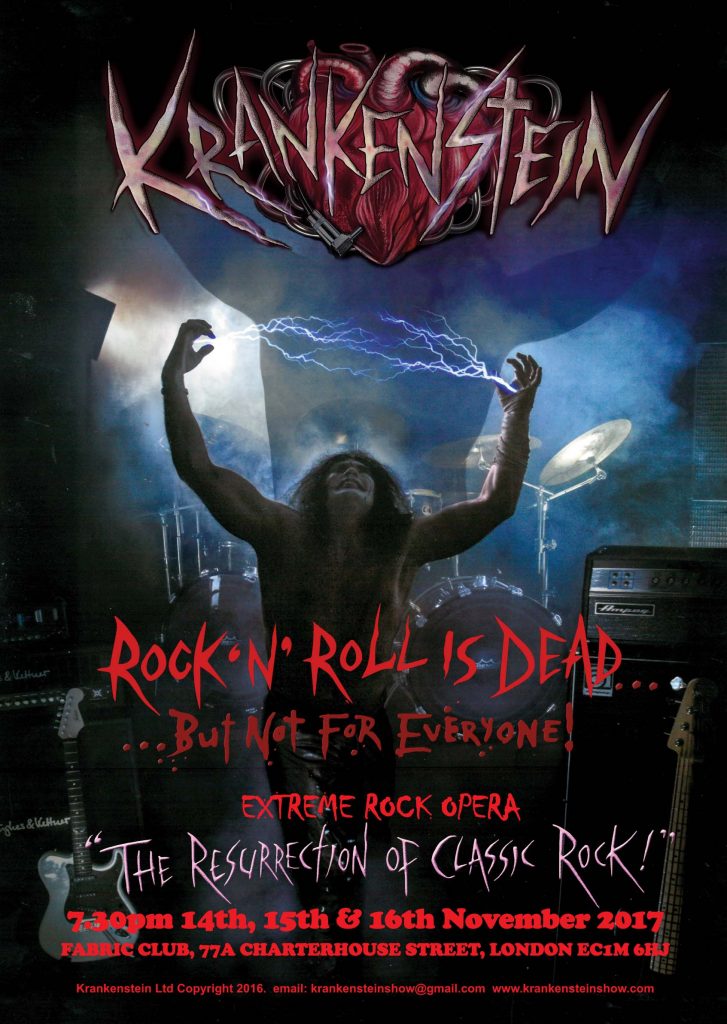 Have you ever wondered what the music scene will look like in a few years time?
At the moment, the pop songs are on top of the music charts all over the world so of course it might be possible that majority of people will forget or have already forgotten about the other genres like metal, disco, jazz, classical music or rock.
But wasn't it rock music that used to be the most played and loved genre in the past? Everybody was obsessed with The Beatles, AC/DC or Elvis Presley back in the 50's and 60's. So what happened?
If you ask your children who Metallica, The Rolling Stones or Nirvana are they will not know. The fact that they once were the greatest rock groups, everybody loved them and not many people listened to pop music will shock them.
But worry no more. We have a great way how to take you to a world where rock music is as admired as it has never been before!
KRANKENSTEIN is a unique theatre show that takes place in the future, in year 2059 where pop music industry rules the world. But big rock playboys have decided that it has to change. They are ready to fight for what they love, claim back all that has been stolen from them and make it even bigger and better.
If you miss the sound of deep voices and unique fashion choices, come to the London Fabric club between Tuesday 14th November and Thursday 16th November and let the sound of an electric guitar tickle your ears.
Tickets are priced at £18 each, with just 50 available per date.