An award for and live dates from one of our greatest groovy movie composers
---
Most Shindig! readers will know and love Lalo Schifrin's classic film scores to such famous movies as Mission Impossible, Dirty Harry, Coogan's Bluff and Cool Hand Luke. Now 84, the Argentinian has composed the music for over 100 films. What is even more remarkable is his ability to switch effortlessly between very different musical worlds, achieving equal acclaim in the jazz, classical and film score fields.
France has a particular affection for Schifrin; he studied at the Paris conservatory in the 1950's and was the musical director of the Paris Philharmonic Orchestra for its first five years, from 1988-93.  On November 8th France's Ordre des Arts et des Lettres will be presenting him with their prestigious Commandeur of Arts and Letters.   Two festivals in France will be paying tribute to Schifrin over the subsequent seven days, with Schifrin as special guest. The Cinematheque Festival will feature a retrospective of Schifrin's Films (November 9-14) and there will be a special concert featuring his music at the Festival du Cinéma & Musique de Film de la Baule (November 9-13).
"Words cannot express my gratitude to the French Minister of Culture, Madame Audrey Azoulay, for this recognition.  I feel overwhelmed by this distinction and it humbles me," said Schifrin, who was previously named a Chevalier (Knight) by the Ordre des Arts des Lettres.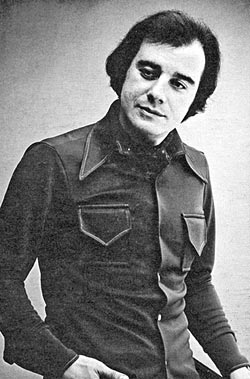 Schifrin To Appear At Two Festivals As A Special Guest
Cinematheque Festival To Feature a Retrospective of Schifrin's Films (November 9-14)
Festival du Cinéma & Musique de Film de la Baule Featuring Tribute To Schifrin With A Special Concert Featuring His Music (November 9-13)