Never Lift A Finger – Adam Green's modern reinterpretation of No Wave
THOMAS PATTERSON talks with ADAM GREEN about Aladdin and its inspirations
---
Perhaps more than any other city, New York is renowned for its experimental and underground filmmaking, from the riotous celluloid outpourings of Jack Smith to the avant-garde creations of Shirley Clarke, Jonas Mekas and Stan Brakhage. And more often than not, where far-out filmmakers go, wild and wonderful music can be found – think Andy Warhol and his Velvet Underground, or Harry Smith, famed for his Anthologies Of American Folk Music, who spent years working on his masterwork Mahagonny from his room at The Chelsea Hotel.
The apex of this underground film and music interchange came with the No Wave scene of the late '70s and early '80s, when likeminded filmmakers and musicians came together on the lower East Side to spew forth a glorious alternative movement which has rarely been equaled. Celebrated filmmakers like Jim Jarmusch and Susan Seidelman emerged from the slums of NYC into the wider cinematic world, whilst notorious and outré shock merchants Nick Zedd, Richard Kern and Lydia Lunch – inspired by the works of Baltimore's John Waters – spearheaded the Cinema of Transgression, No Wave's snotty cousin. The soundtrack, meanwhile, was provided by the denizens of CBGBs and The Mudd Club, from Debbie Harry to James Chance and The Contortions to a fledgling Sonic Youth and beyond. Alas, rising rents and gentrification, coupled with mainstream success, sounded the death knell for the No Wave movement, and its anarchic spirit seemed forever lost.
Thankfully Adam Green, acclaimed singer-songwriter and one time member of anti-folk act The Moldy Peaches, is here to pick up the reins with his wild and wonderful new film Aladdin. A very lose reimagining of the panto tale, Aladdin is a colourful labour of love, self-financed for $250,000 in a Brooklyn warehouse, set in a papier mâché world with papier mâché props, inspired by the filmmakers like Robert Downey Sr, and Alejandro Jodorowsky. As Green says, "I guess Holy Mountain was one of my biggest influences. Jodorowsky, he's probably my biggest inspiration of all."
Aladdin also features a semi-all star cast that includes Natasha Lyonne, Penn Badgley, Devendra Banhart and Mr. Home Alone himself, Macaulay Culkin – according to Green, the man who acted as a satellite for other talent to jump in and help Green realise his unique vision."When Mac came on board is when I established my film community, mirroring the experience that No Wave filmmakers had. No Wave filmmakers were also from the East Village and I've spent the last 20 years of my life living there," Green says.
It's an imaginative, surreal and defiantly singular piece of filmmaking, one guaranteed to divide viewers – although perhaps not as much Green's first cinematic effort The Wrong Ferrari, which was entirely shot on iPhones and featured actors reciting lines they were only given that morning; as Green says, "It was cool putting out a movie fast without any rules and then having an audience and not having to be part of any Hollywood thing."
Aladdin then is a leap forward in filmmaking terms, but it's also an evolution in Green's music. Green wrote a soundtrack for the film that is not only a triumph of production, coming on like Jean-Claude Vannier meets Lou Reed, but features some of the deftest writing in Green's career. Like many of the best soundtracks, it works perfectly well as an album divorced from the movie too.
"The record company didn't want to call it a soundtrack because they didn't want it to be filed in the soundtrack section of a record store," Green laughs. "Even I don't want that."
Regardless, both the music and film of Aladdin are odd, crazy and rare works; perfect vantage points for delving into Green's fine back catalogue, and a New York movement that flourished 35 years ago but still inspires today.
---
NO WAVE
Five flicks to get you started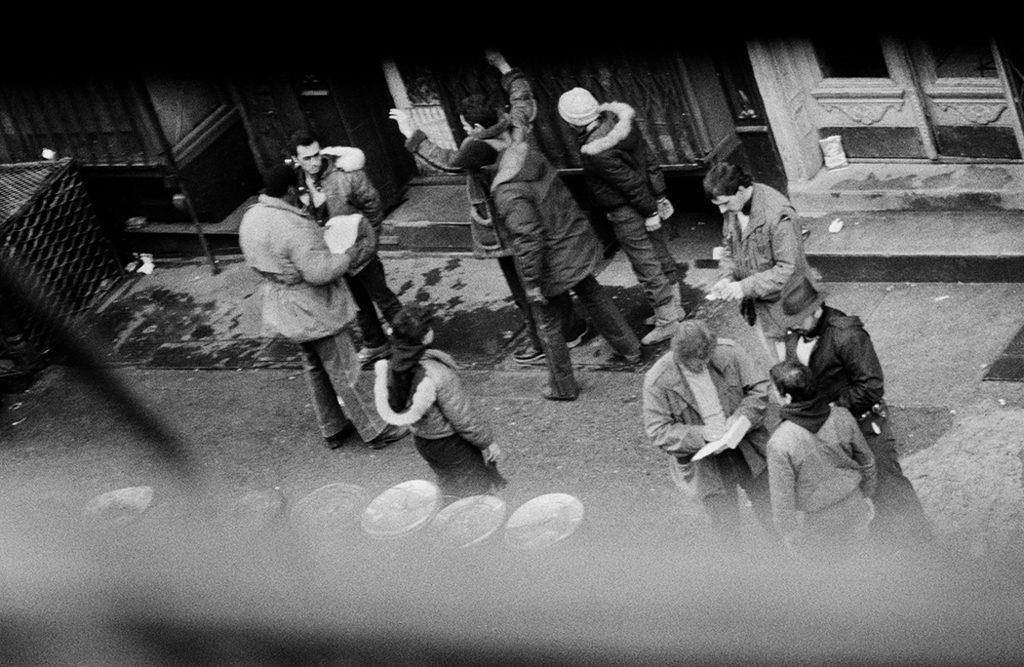 The Foreigner (1978; dir. Amos Poe)
Director Amos Poe had already established his bonafides with The Blank Generation, his 1976 documentary chronicling the NYC punk scene that featured performances from Talking Heads, Television, Patti Smith et al, when he set about making his first full-length narrative feature The Foreigner. Starring Debbie Harry and downtown fixture Patti Astor, the movie is a zero budget thriller that helped kickstart the No Wave movement.
 Vortex (1982; dir. Scott B and Beth B)
Directors Scott B and Beth B were some of the most audacious filmmakers in the No Wave scene, thanks to terrifying Super-8 productions like Black Box. This, their most ambitious project to date thanks to a $70,000 grant, is a film noir pastiche starring Lydia Lunch and now-respected character James Russo, with music provided by various doyens of the downtown scene including Richard Edson, drummer for Sonic Youth and Konk and the guy who takes Matthew Broderick's car for a joyride in Ferris Bueller's Day Off.
Geek Maggot Bingo (1983; dir. Nick Zedd)
Nick Zedd penned the manifesto for the wild and bizarre Cinema Of Transgression, working alongside compatriots like Richard Kern, and creating grisly flicks such as They Eat Scum and getting arrested in Sweden for cinematic crimes in the process. This, his 1983 schlock masterpiece, stars Richard Hell as punk rock cowboy The Rawhide Kid, and features papier mâché props, thus presaging Adam Green's Aladdin by over 30 years.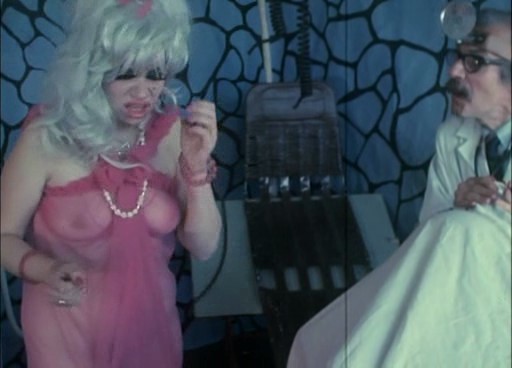 Downtown 81 (2000; dir. Edo Bertoglio)
Although not released until 2000, Downtown 81 is probably the truest snapshot of the No Wave scene, produced and written by former Warhol acolyte Glenn O'Brien, starring artist Jean-Michel Basquiat with appearances from such disparate characters as Debbie Harry, Chris Stein, former-Yardbirds manager Giorgio Gomelsky, DNA, Tav Falco, Feb Five Freddy and, um, Kid Creole & The Coconuts.
Blank City (2010; dir. Céline Danhier)
An oral history of the No Wave scene as told by the people who were, including Jim Jarmusch, John Lurie, Steve Buscemi and Thurston Moore, Blank City is an excellent documentary chock full of footage of a now long-lost NYC, when artists lived in slums in the East Village and could make movies with film stolen from the drugstore. The movie premiered the same week as Green's The Wrong Ferrari, thus psychically linking Green with the No Wave moment.