KRIS NEEDS watched an array of film clips from Hoppy – An Underground Head and took in a rather surreal performance from fellow head and friend Michael Horovitz on a wet Saturday day afternoon in Alexandra Palace
---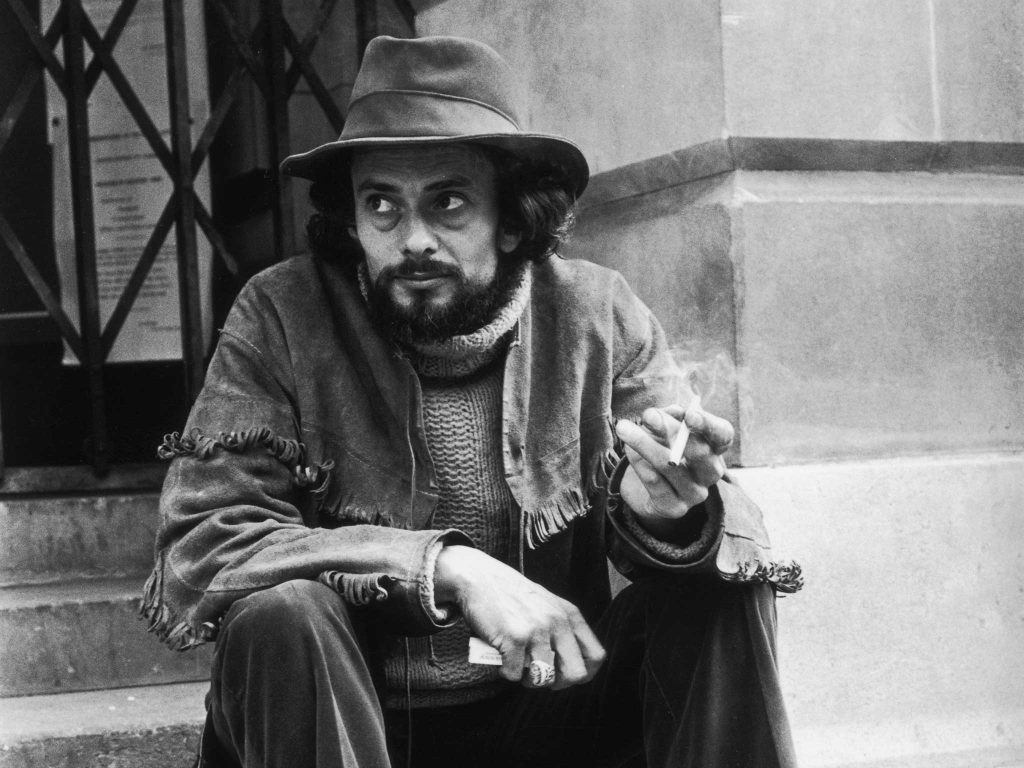 Michael Horovitz's ebullient song-poetry rang around Alexandra Palace on Saturday – just like 50 years ago when the UK's original beat poet and counterculture instigator was one of countless performers at The 14 Hour Technicolour Dream.
Although famously visited by a tripping John Lennon and closed by Pink Floyd as the sun beamed in through the mighty windows, The Technicolour Dream became something of a watershed for London's burgeoning underground scene but also marked the end of this brief age of innocence as the media and establishment prepared to pounce and destroy.
There would follow numerous establishment persecutions and drug busts, including underground dynamo John 'Hoppy' Hopkins, who got nine months for supposedly possessing marijuana but was really a prime target for establishing International Times, starting the UFO club with Joe Boyd (where London experienced its first all-night raves), promoting The 14 Hour Technicolour Dream and co-founding The Notting Hill Carnival as an annual event.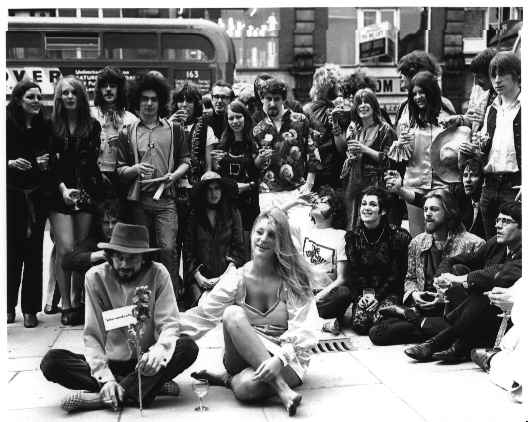 Hoppy, who died in January 2015, was the main reason filmmakers Malcolm Boyle and Carl Stickley organised The Happening Tent at the Pally on Saturday, showing working footage from Hoppy – Underground Head, their proposed film designed to celebrate this crucial figure in the UK underground before his rich but fragmented history is lost forever. The pair have already shot interviews with Hoppy and his contemporaries for the film, providing a first-hand account of the original London underground as it felt at the time.
Although trained as a nuclear physicist, Hoppy soon discovered his talent for nailing the perfect music photograph, including the shot of Brian Jones with his back turned to a steaming Ally Pally crowd that suggested the venerable Great Hall would be a suitable venue for a gathering of the clans and party celebrating the new underground (while raising money to finance IT). But on June 1st, he was hauled up on trumped up drugs charges that saw him sent down by a judge who described him as "a pest to society". As a "Free Hoppy" campaign kicked up, he served six months while becoming a martyr to the new drugs consciousness as Stephen Abrams started a campaign to liberalise the cannabis laws and Paul McCartney took out a full-page ad in The Times calling for its decriminalisation.
The film is essential, both as a document of this vitally influential time and as a tribute to one of the key figures in pioneering everything we hold dear today. It was slightly eerie hearing the Floyd ringing out at Ally Pally again half a century later and incongruous but life-affirming to see the 82-year-old Michael Horovitz still at it, giving animated readings of his poems and playing imaginary kazoo to mainly an audience of families driven in by the torrential rain. The man's a story in himself and also deserving of a movie, as shown by his epic answer to just one question from Malcolm Boyle that included being at the meeting where CND was launched and staging 1965's landmark Wholly Communion poetry event at The Royal Albert Hall now credited with being the global underground's first show of strength and unity.
Let's start with Hoppy. Go to www.hoppyfilm.com to find out more and how you can contribute.